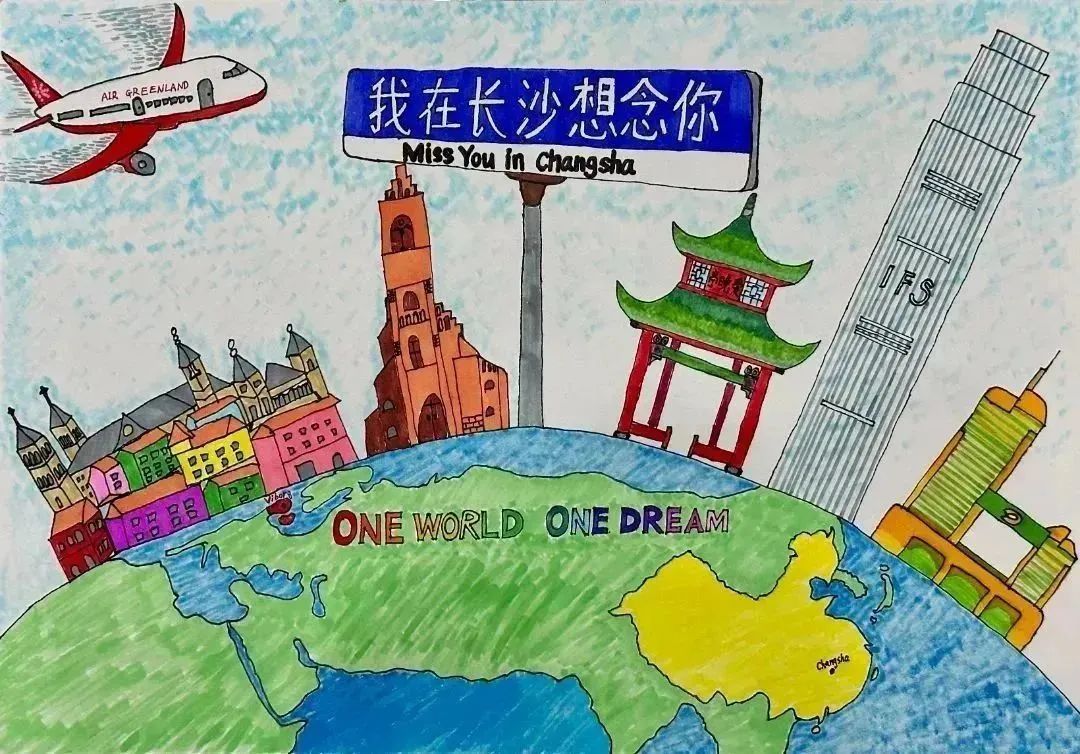 One of the drawings by student of Changsha for 2022 event
The 2023 Changsha Introducing Media Arts to Campus Program has officially started. In order to strengthen the interaction and exchange among teenagers in Media Arts cities worldwide, we warmly welcome the teenagers from Media Arts cities to submit their drawings and photos to participate in this event. Outstanding works will be selected after the submission. Electronic certificates will be awarded to the participants later, and an exhibition will be held in Changsha, China together with the works created by students from Changsha afterwards.
The theme for this year's event is "Dialogue with the World: Co-Creating the Future". We sincerely invite teenagers to create paintings or photographs, conveying the central ideas of global progress, creativity, and the prospects of the future world.
Ⅰ Theme
Dialogue with the World: Co-Creating the Future
Ⅱ Participant
All teenagers from UNESCO Cities of Media Arts(below age of 30)
Ⅲ Submission Period
Effective immediately until 30th Nov. 2023
Ⅳ Scope of creation
(1) Painting: Depict the future of your city with hand-drawn or digital painting.
(2) Photography: Create in the form of photography, centered around media arts installations and media arts landmarks in your city.
Ⅴ Participation Instructions
Submit your works in the form of images (in JPG format) to the event official email address at: csmtysczds@163.com. Please include the name and description of the works, your name and age. Images should have a resolution of 1080P or higher, with a file size of no less than 2 megabytes.
Media Arts Center of Changsha
22nd Sep. 2023