International Youth Forum on Creativity and Heritage along the Silk Roads:
  Excerpts of Remarks

The International Youth Forum (IYF) on Creativity and Heritage along the Silk Roads is an annual forum initiated by UNESCO, the National Commission of the People's Republic of China for UNESCO, local governments in China, and the World Federation of UNESCO Clubs, Centres, and Associations (WFUCA), since 2017. The past Forums have gathered over 600 young participants from 137 countries, creating space for intercultural dialogue among youth from countries especially along the terrestrial and maritime Silk Roads.
The 2023 IYF was organized jointly by UNESCO, the Chinese National Commission for UNESCO, Changsha and Nanjing Municipal Governments, and WFUCA from 26 to 30 June in the cities of Changsha and Nanjing. The 2023 IYF, themed Youth Engagement in Promoting Cultural Diversity and Inclusion, attracted 95 outstanding young representatives (45 females) from 61 countries. The event was supported by the Social and Human Sciences Sector of UNESCO Headquarter and served as a gathering for talented young representatives from around the world, demonstrating the power of youth and inspired their vision and responsibility in cross-cultural exchanges and mutual learning in a globalized world.
= Opening · Remarks =
2023/06/26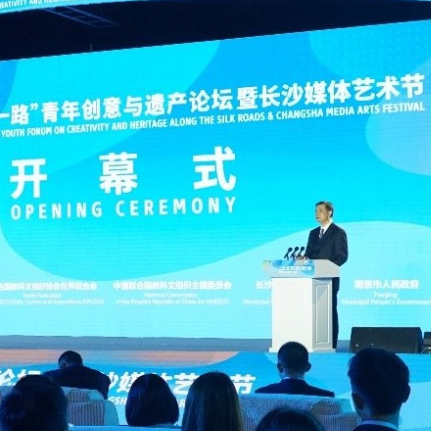 "We sincerely hope that young people and international organizations around the world will take culture as the "belt" to build a win-win "road", come to Changsha to innovate and start businesses, pursue dreams and realize dreams, and make new contributions to the prosperity and development of countries and regions along the 'Belt and Road'."
  ——Mr. ZHOU Haibing
  Vice Governor of Hunan Provincial People's Government,
  Deputy Secretary of the Communist Party of China (CPC) Changsha Municipal Committee,
  Deputy Mayor and Acting Mayor of Changsha Municipal People's Government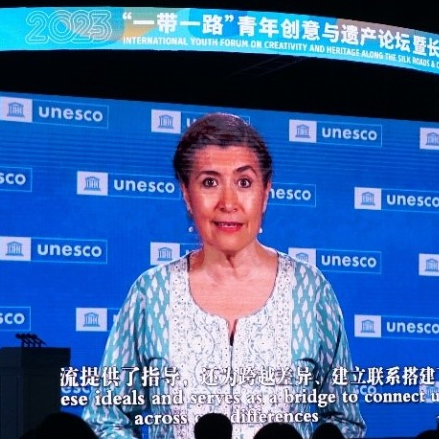 "At UNESCO, we are committed to handing on the shared heritage of the Silk Roads to future generations as a path of mutual understanding and respect."
  ——Mrs. Gabriela Ramos
  Assistant Director-General for Social and Human Sciences of UNESCO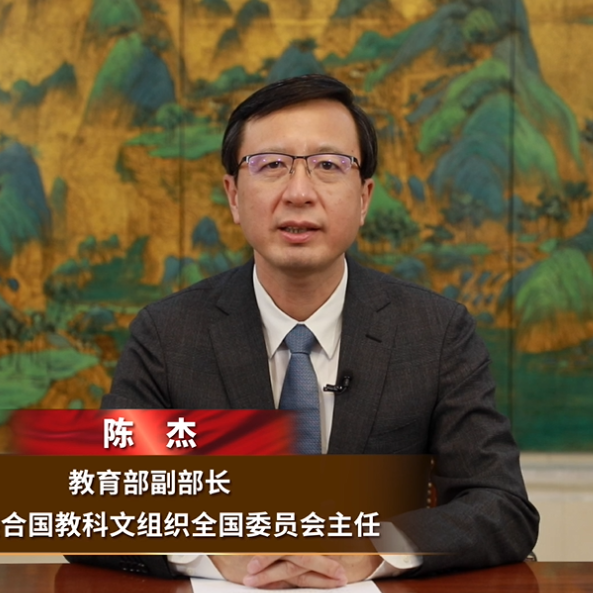 "Youth is full of vitality, openness, and inclusiveness. They are the most active ambassadors in cultural exchanges and the most courageous and creative force for us to tackle complex challenges."
  ——Mr. CHEN Jie,Vice Minister of Education and Chairperson of the National Commission of the People's Republic of China for UNESCO
Closing · Remarks
2023/06/30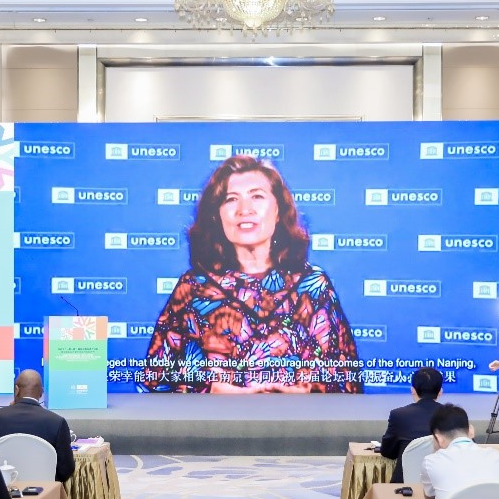 "Initiatives like this forum help us to strengthen our capacities in better understanding each other's cultures and being open minded for this dialogue to occur. And in this sense, the legacies of the Silk Roads serve as an important reminder for how intercultural dialogue shaped and help resolving conflicts, and ultimately achieving sustainable peace and development."
  ——Mrs. Gabriela Ramos
  Assistant Director-General for Social and Human Sciences of UNESCO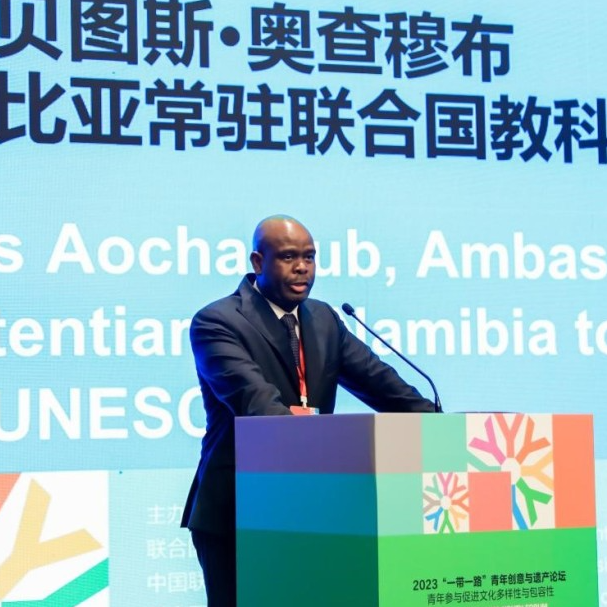 "This Forum fulfills the aspirations of young people from different countries for knowledge dissemination and connection building. Youth need to maintain a hungry state of mind, continuously seeking knowledge, while also learning to be humble, embracing and enjoying the world, and always retaining youthful vigor."
——Mr. Albertus AochamubAmbassador Extraordinary and Plenipotentiary of Namibia to France, Permanent Delegate to UNESCO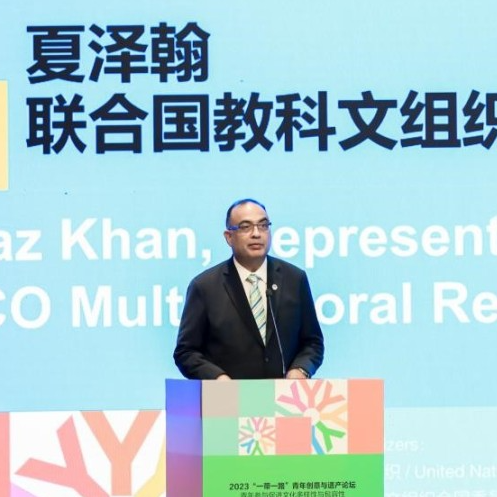 "The echoes of vibrant discussions and the glimmers of brilliant ideas that have emanated from this Forum have reaffirmed our belief in the transformative power of intercultural dialogue in nurturing a sustainable, inclusive, and peaceful world."
  ——Prof. Shahbaz Khan
  Director of UNESCO Multisectoral Regional Office for East Asia, UNESCO Representative to China, DPRK, Japan, Mongolia and ROK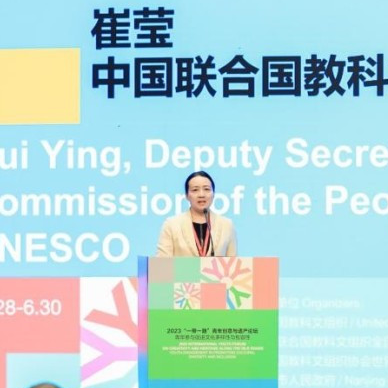 "By organising the International Youth Forum on Creativity and Heritage along the Silk Roads, we expect the young generation to become a key force in the intermingling of civilisations, mutual learning and mutual appreciation, and to work together to promote world peace and sustainable development with a more open mind and an innovative spirit."
——Ms. Cui YingDeputy Secretary-General of National Commission of the People's Republic of China for UNESCO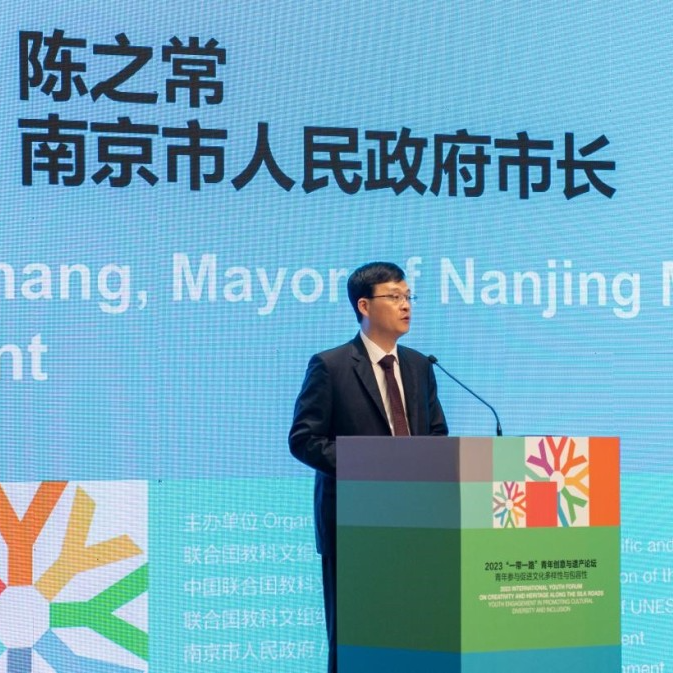 "We hope that with this Forum, young friends can strengthen communication, deepen understanding, enhance friendship, and work together as recorders, participants and promoters of the Belt and Road. We wish that with UNESCO's promotion, different civilizations in the world will write a new chapter in the mutual exchange and learning. Together with young people, Nanjing is willing to share the" wonderful dialogue "of creativity and heritage and interpret their unique 'city stories'."
  ——Mr. CHEN Zhichang
  Mayor of Nanjing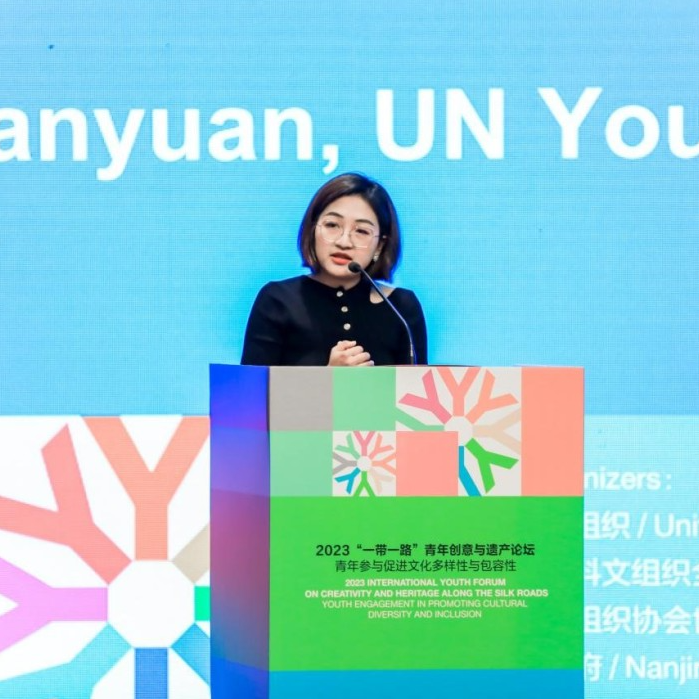 "We are seven years away from 2030 and striving to achieve the SDGs, and the youth play an integral part in this mission. Every individual, every entrepreneur, every young leader has a role to play. It is through our collective actions, powered by science and technology, that we can look forward to the miracles we will create in addressing global challenges."
  ——Ms. WANG Hanyuan
  2022 UN Young Leader for the SDGs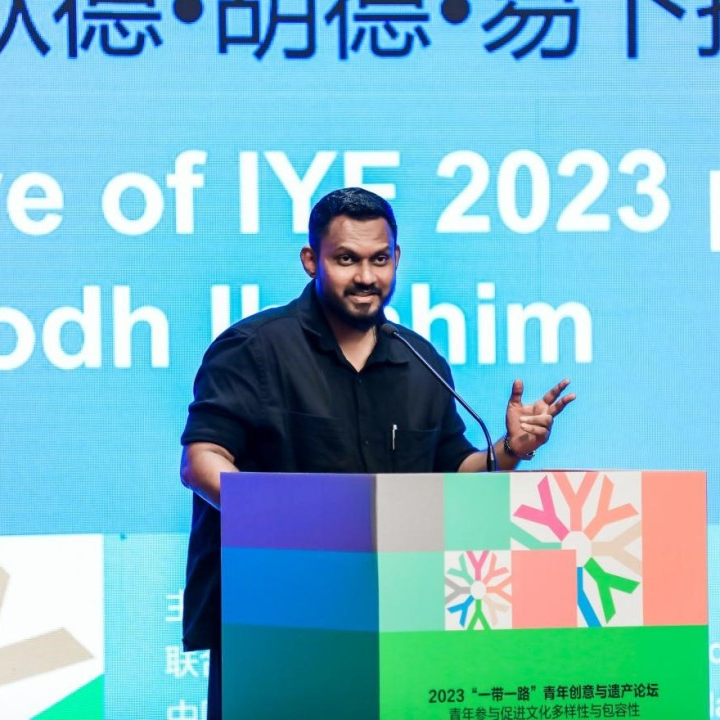 "The 2023 IYF has been a world-class once-in-a-lifetime opportunity to listen to expert opinions and learn from my brilliant peers about their amazing work in their communities to safeguard cultural heritage with fantastic creativity that leaves me in awe."
  ——Mr. Mohamed Hoodh Ibrahim
  Representative of 2023 IYF Youth Participant