On the morning of December 14, the 2022 International Youth Forum on Creativity and Heritage along the Silk Roads & Changsha Media Arts Festival, which is co-organized by UNESCO, the Chinese National Commission for UNESCO, the Changsha Municipal People's Government and the Nanjing Municipal People's Government, opened at the Xie Zilong Photography Museum (XPM), with the aim of enhancing interaction among young people around the world and promoting Changsha culture.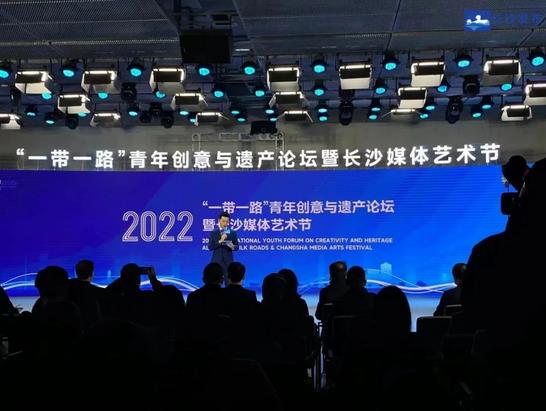 Photo Credit: Fu Qiang
The theme of the forum's online session is "Youth Creativity to Promote Intercultural Dialogue and Tackle Global Challenges", which aims to promote mutual exchanges among youths from all over the world, encourage them to follow the historical trend and show their commitment, and contribute in global sustainable development. The event is a combination of online meetings and offline activities, where youth representatives from countries of the Belt and Road Initiative (BRI countries) will dialogue with Chinese and international youths in Beijing, Changsha and Nanjing through online meetings.

 Photo Credit: Fu Qiang
On the morning of December 14, offline activities of the event were held in Changsha XPM, which launched the 2022 China (Changsha) Youth Media Art Exhibition and the 2022 Exhibition of Excellent Works of "Media Arts on Campus" Activity. Young media artists and media entrepreneurs delivered keynote speeches, and Prof. Shahbaz Khan, UNESCO Representative to China, sent a video message.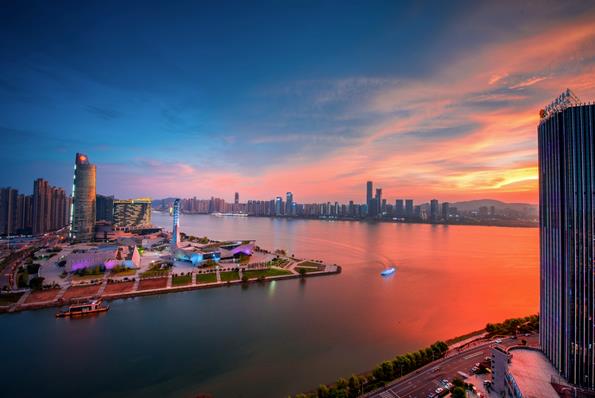 It was clearly stated at the forum that the International Youth Forum on Creativity and Heritage along the Silk Roads, organized under the framework of the UN 2030 Agenda for Sustainable Development and the Belt and Road Initiative proposed by China, was initiated, participated and promoted by young people, and has now become one of the most influential international youth cultural exchange activities in China. It has built an important platform for cultural exchanges between Changsha and BRI countries as well as the UCCN member cities, building a bridge for the promotion of Changsha culture and the introduction of international talents, hence effectively promoting the exchange and mutual appreciation of civilizations.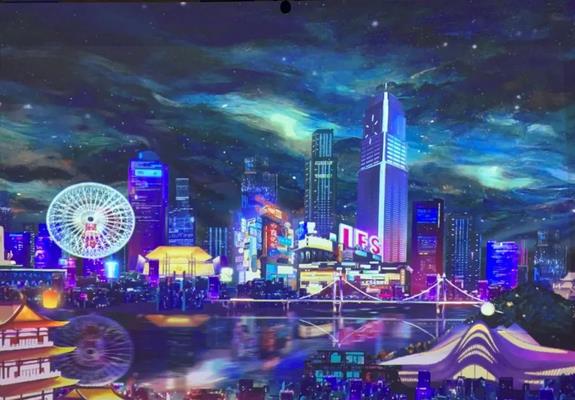 With the theme of "Let's Enjoy the Beauty of Media Arts", the Youth Media Art Exhibition invited a great many domestic and overseas universities, such as Central Academy of Fine Arts, China Academy of Art, Tama Art University, Guangzhou Academy of Fine Arts and Hunan Normal University, to exhibit the works of nearly 30 young media artists from home and abroad. The exhibited works use interactive images, glass and steel sculptures, laser installations and other technical means, representing the highest level of its kind in China.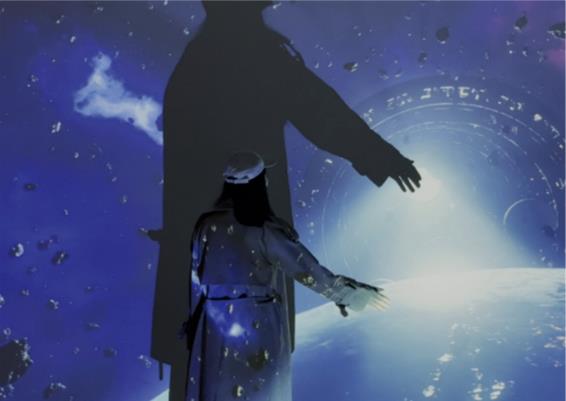 Preface - Singularity" by Hunan Normal University
The Changsha "Media Arts on Campus" campaign has been held for four consecutive sessions so far. This year, the campaign was well received by the students and a large number of submissions were made by them. The event also invited juveniles from Viborg, Denmark, which is also a UNESCO "City of Media Arts", to link up with Changsha youngsters to create works of calligraphy and painting, photography, digital art and creative programming, and the event received more than 4,000 pieces of works. The children gave full play to their creativity in their works, and used their own eyes to perceive the growth of life and depicted their world of joy. The works converged into a media arts garden, expressing the youth's pursuit and love of media arts, and showing the fruitful results of Changsha's work in building the UNESCO "City of Media Arts".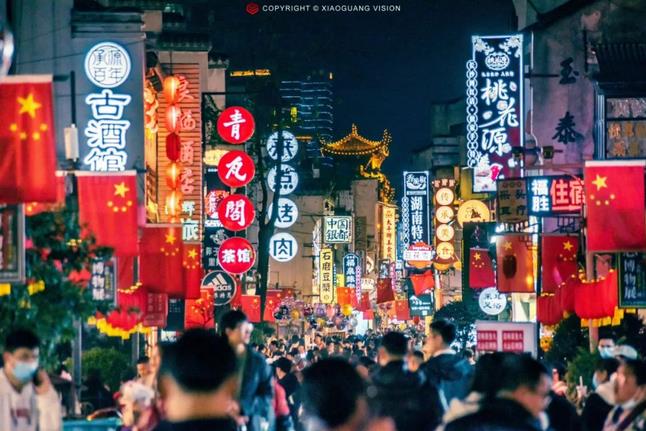 The UNESCO Creative "City of Media Arts", China's Happiest City... Numerous honorary titles have made Changsha a world-famous instagrammable city; the mushrooming cultural and creative parks and youth art toy studios are taking on the role of a "vibrant dream field" for creativity; electronic technology, intelligent network and other youth industries are becoming eye-catching fields entrepreneurs... Various encounters between contemporary youth and vibrant Changsha are happening anytime and anywhere.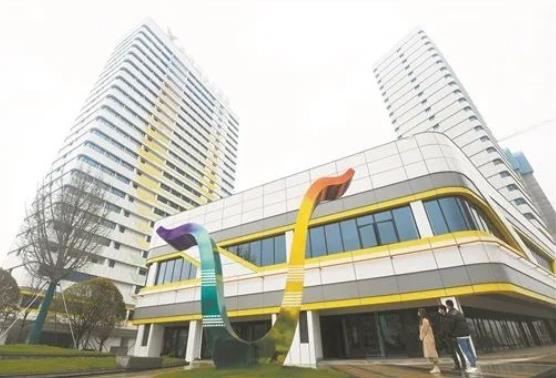 Changsha Malanshan Talent Apartment
"Changsha is more friendly to youth, and youth are more productive in Changsha." In June, Changsha was successfully selected as one of the first national pilot cities for youth development, and took the lead in launching a special plan for youth development city construction. The city initiated "Six Youth Projects" and adopted 23 key initiatives, providing practical support for the youth, adding vitality to this historic and youthful city, and opening its arms to youth from BRI countries.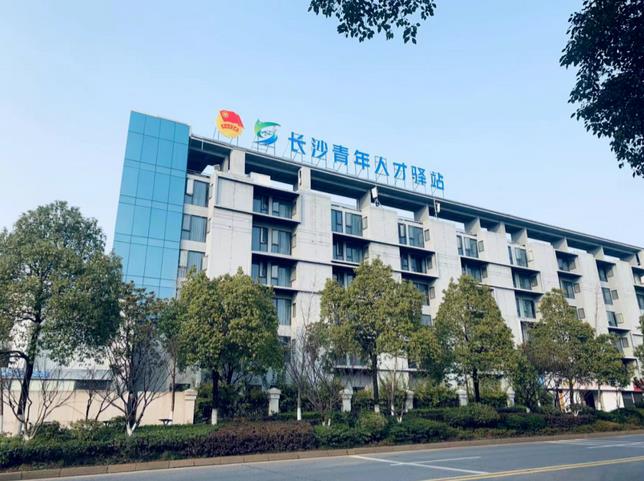 Changsha Youth Talent Apartment
Since the first International Youth Forum on Creativity and Heritage along the Silk Roads was held in Changsha in 2017, a group of domestic and foreign youth representatives have come to Changsha. The forum has become a benchmark for cross-cultural friendship and exchange, a platform for spreading China's voice to the world, and a bridge for youths from all over the world to build friendship, share wisdom and reach consensus.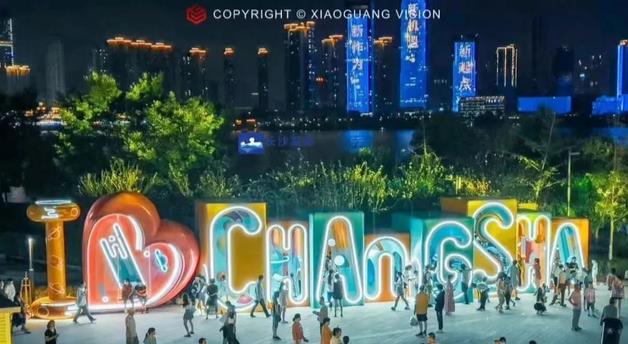 In the future, Changsha will make every effort to build an international cultural and creative center and a youth development city with a more open and active attitude, a broader and deeper vision, and more creative and innovative practices, so as to further strengthen interconnection with the world and contribute Changsha's wisdom and strength in the process of promoting the exchange and mutual understanding of world civilizations and building a community with a shared future for mankind.