(A video footage of the Malanshan Cultural and Creative Extravaganza. By Zhou Yuqing, Changsha Online Reporter)
August 31, 2012 (Changsha Online reporter Zhou Yuqing) Digital humans, VR interaction, all-in-one live streaming machines, 4K classic revolutionary films restored by AI technology ...... In the 2022 China New Media Conference "Talking About Chinese Fad in Malanshan" Cultural and Creative Extravaganza (hereinafter referred to as "Malanshan Extravaganza"), a "Red Culture Technology" exhibition route attracted many guests' eyes, they communicated and interacted with digital humans at zero distance through a "black technology". The previously imagined "virtual world" is coming to everyone's life in a way that people are not aware of.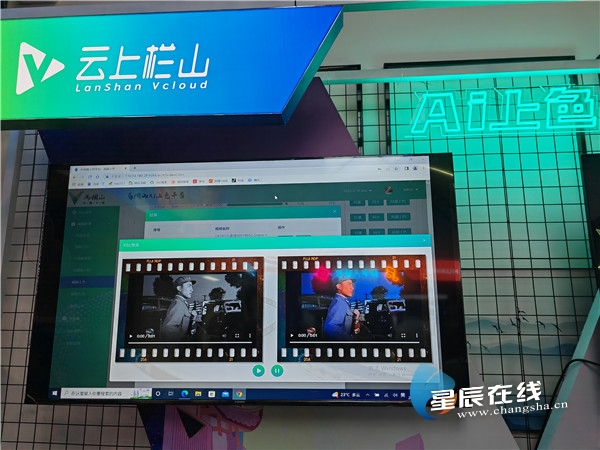 (A 4kK classic revolutionary film restored by AI technology)
As one of the important activities of the 2022 China New Media Conference, the Malanshan Extravaganza revolves around the four themes of "Red Elements of Malanshan", "Science and Technology of Malanshan", "National Fad of Malanshan" and "Creativity of Malanshan", reflecting Malanshan Video Cultural and Creative Park's use of innovative thinking and technological means to undertake the mission of upholding socialism, rallying public support, fostering a new generation with sound values and ethics, developing Chinese culture, and building a positive image of China, giving full scope to the theme of the times, spreading traditional culture, and show the innovative development achievements of the park since General Secretary Xi Jinping's visit two years ago.
Walking through the exhibition corridor into the extravaganza site, the spark of the collision of ideas also attracted particular attention. Zhou Suyue, chief technical expert of Malanshan Video Cultural and Creative Park, made an in-depth analysis of Changsha's "meta-universe" industry development on the theme of "practice of meta-universe in Malanshan", and put forward seven suggestions such as establishing meta-universe industry alliance, building meta-universe industrial park, and gathering meta-universe digital asset. He also revealed the action plan of Malanshan Video Advanced Technology Institute in the meta-universe industry, namely, constructing a metaverse computing base, building three metaverse scenarios, establishing a metaverse industry fund, and organizing metaverse talent training.
Gao Chunming, director of Hunan Malanshan Computing Media Research Institute, and Li Wuwang, founder of Hunan Zhiliao Youth Culture Co., Ltd, also shared their views on topics such as "progress of computing media SaaS platform and industrial application" and "decode Chinese aesthetics mysteries". "We hope to establish a digital innovation value chain of Chinese fad culture which is based on Chinese cultural symbols and aggregates excellent traditional cultural resources, besides, we hope to build a digital rights protection and authentication platform, and work with outstanding artists and designers at home and abroad to create innovative expressions of Chinese fad culture and complete the creative transformation and application of Chinese culture. At the same time, we will also gather the world's top digital technology to build a cradle of Chinese fad and a center of global fad dissemination with the power of 'culture + technology'." said Li Wuwang.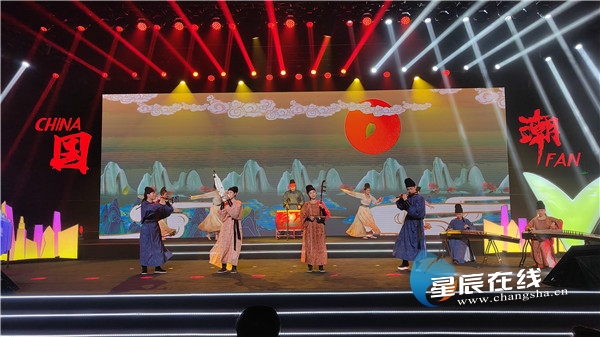 (Chinese-style dance )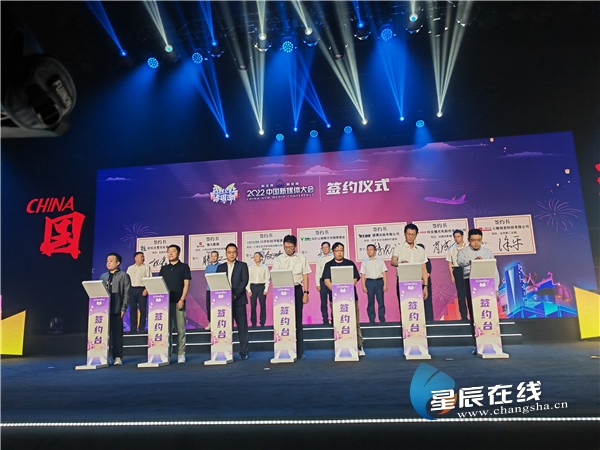 (Signing ceremony. All photos above were taken by Zhou Yuqing, Changsha Online Reporter)
At the conference, the "National Video Culture and Innovation Industry Development Index System Research" ("Malanshan Index") was released, the "Xiaoyang" digital person was presented, the SaaS platform of Qianbo Sign Language was launched, and the signing ceremony of key investment enterprises in the park was held.
The event was guided by the All-China Journalists Association, the Publicity Department of the CPC Hunan Provincial Committee and the Changsha Municipal People's Government, sponsored by the Publicity Department of the CPC Changsha Municipal Committee and hosted by the Malanshan (Changsha) Video Cultural and Creative Park. Representatives from relevant provincial and municipal departments, central and local media outlets, website platforms, research institutions, and enterprises in the park attended the conference.