On August 16, Prof. Shahbaz Khan, UNESCO Representative to China, visited Changsha. During Prof. Khan's stay in Changsha, he visited Changsha Riverside Cultural Park, Changsha Planning Exhibition Hall, and Changsha Museum, and headed for the Fire Palace that evening to experience Hunan cuisine and culture.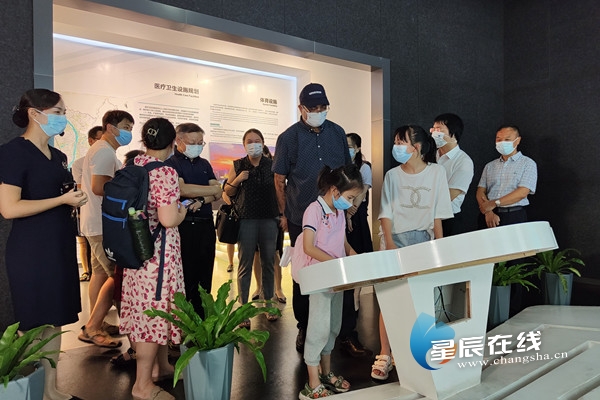 (Prof. Shahbaz Khan talks to children visiting the Planning Exhibition Hall.)
  The representative from the Riverside Cultural Park expressed a warm welcome to Prof. Shahbaz Khan's visit. At Changsha Planning Exhibition Hall, Prof. Shahbaz Khan learned about Changsha's past, present and future, and learned in detail about Changsha's urban changes, historical and cultural development and technological outlook. Since the visit was in the middle of summer holiday, there were also many children visiting the Exhibition Hall. Prof. Shahbaz Khan talked with the children and learned about Changsha from the children's point of view. Afterwards, under the guidance of the docent of Changsha Museum, Prof. Shahbaz Khan visited the basic display area of the museum, and learned about the cultural relics excavated in different historical periods in Changsha, and was extremely interested in the carvings, patterns, craftsmanship and revolutionary relics of the collection.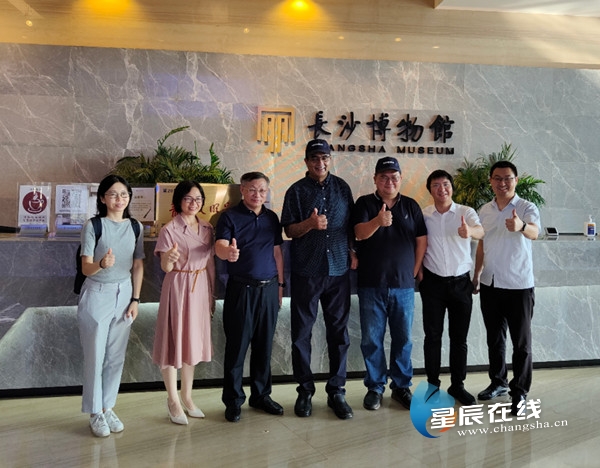 (Group photo taken at the Changsha Museum.)
  The Fire Palace is a representative popular place in Changsha, Hunan Province that combines traditional folk culture, fire culture and food culture. After the visit at the Riverside Cultural Park, Prof. Shahbaz Khan headed for the Fire God Temple of the Fire Palace and experienced the ancient theater there. He also had a first-hand experience of the Changsha specialties, such as stinky tofu, sugar and oil cake, and more.