Cities of Media Arts: Among the seven categories of UNESCO's Creative Cities Network, Cities of Media Arts are one which express arts with science and technology while media is taken as a carrier and means of presentation for art.  
 
Media art is a new manifestation mode of contemporary art, which mainly refers to artistic works presenting their themes with modern technologies, new media forms and viewing patterns. There are five aspects regarding the evaluation criteria for Cities of Media Arts, namely development of cultural and innovative industries driven by digital technologies, improvement of urban life brought by the integration of media arts, interactive development of media arts and community involvement, cultural development led by progress of digital technologies and dedication to promoting handicrafts and folk arts.
Currently there are in total 22 Cities of Media Arts, including Lyons famous for digital lights, Linz in Austria and Enghien-les-Bains in France at the leading edge of science and art, Tel Aviv focusing on digital media and urban sustainable development, and of course, China's top online popular city, Changsha.
Interact with art in media in the series of Cities of Media Arts.
Introduction

The first episode of this series will focus on China's City of Media Arts, Changsha. On November 11, Changsha was awarded as the City of Media Arts, together with Toronto in Canada, Guadalajara in Mexico, Braga in Portugal and Kosice in Slovakia, making it the first Chinese city which has got the honor. So what is the unique creativity and vitality of this city? How did it inject fresh oriental charm into the world's media art industry? Today, the creativity center will give you the answer.
Overview: Talk to Changsha in the name of art, creativity shines through media
Exchange in media arts: Young talents charge up through creativity, Tour of cultural and artistic innovation for young artists, Malanshan infuses innovation blood for the city
Experience of media arts: Fireworks show---a love letter wrote to the sky, Integration of art into public space in IFS, Xin Zhui---restore the fashion life of the aristocrats in the Western Han Dynasty 2000 years ago
Construction of the City of Media Arts: Soft power strengthens the golden card, realize coordinated domestic and international development
Changsha's Growth into the Star City
  
Changsha enjoys a long history and profound culture. From the bamboo slips of the Qin Dynasty and the Han tomb dating back to 3000 years ago, to the voyage of ceramics 1000 years ago, ancient Changsha has witnessed the tide of the world's development, and participated in the collision and integration of diversified cultures, making it an important node of the world's cultural landscape.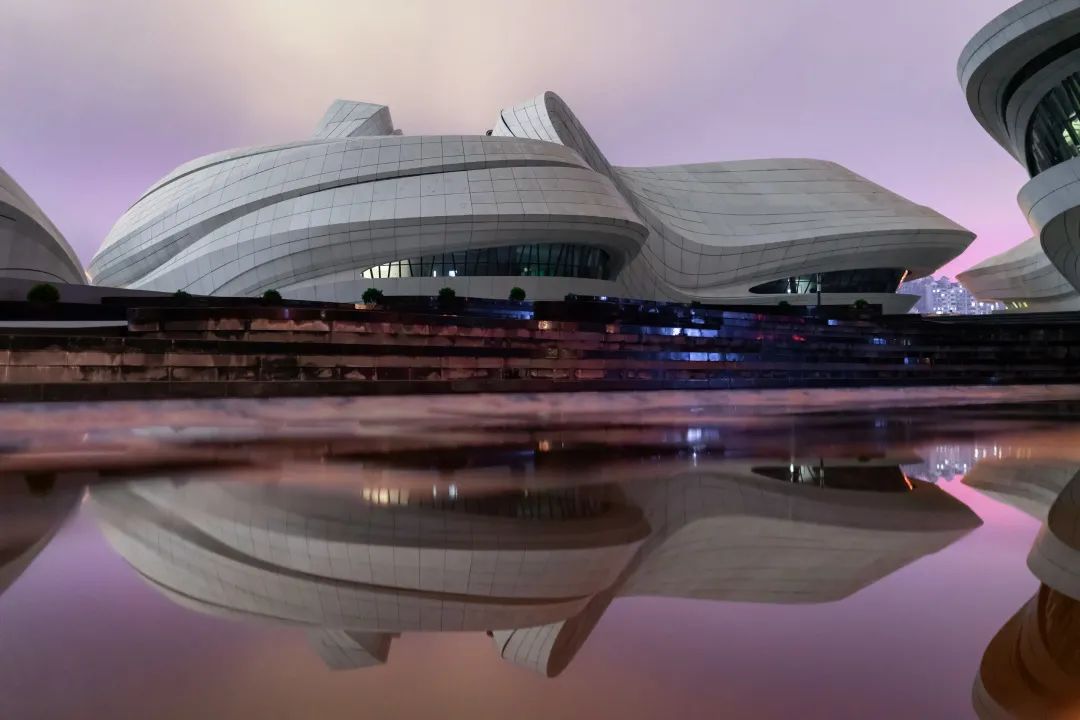 Meixi Lake International Culture Art Center
=In May 2016, Changsha, together with experts from UNESCO and domestic colleges and universities, set up the slogan and storyline for its application to be the City of Media Arts, that is, SPARKLE THE CITY,SPARKLE WITH THE WORLD. This new star competed with major cities from multiple countries on the international stage and finally, with its unique cultural symbol, Changsha sparkled in the east of the world.
The then secretary-general of National Commission of the People's Republic of China for UNESCO once said, "Changsha is an outstanding representative in promoting the development of cultural industry in China. As a node city on the silk road, Changsha boasts colorful and profound cultural heritage, innovation and creativity, which bestows it a bright future in developing cultural creativity. Changsha has lived up to the expectations as is proved. One of the important reasons for Changsha being awarded as the City of Media Arts is that it has fully explored Hunan culture and made joint efforts with the international community in creativity and heritage preservation".


Where Are the Innovation and Creativity?
  

As the capital of Hunan Province, Changsha has a population exceeding 10 million. Cultural and creative industries have become the most dynamic part of Changsha's economy. In 2021, their gross output totaled over 200 billion RMB. And media has taken the front position in Changsha's cultural and creative industries.
At present, Changsha's media industry has scaled up featuring diversification and formed a relatively complete ecological group in which new media represented by mobile internet, visual effect, digital media production is playing an important role.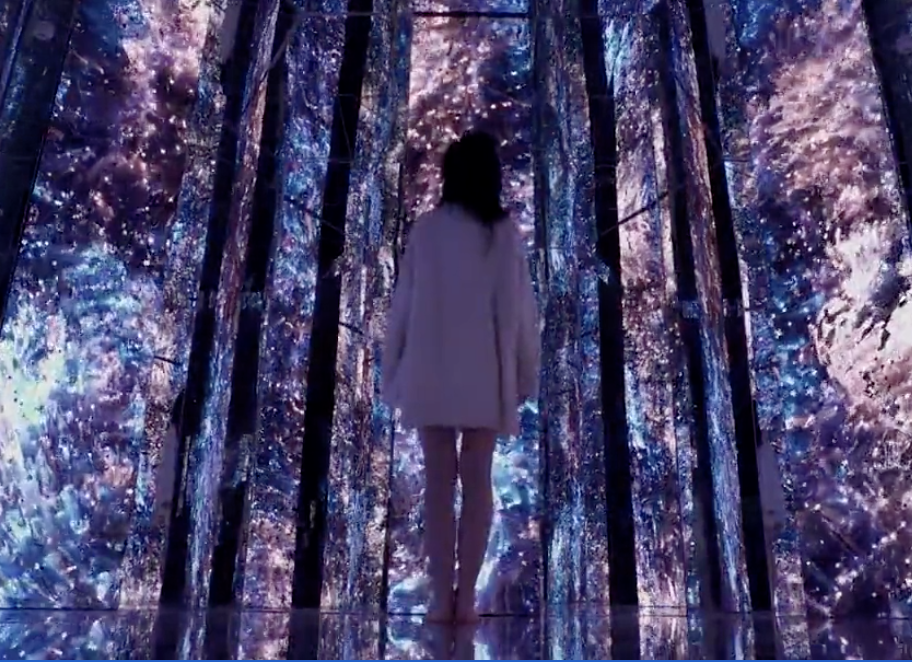 Creative work---Vortex of Dreams
Source: MACC
It is fair to say that Changsha has done a perfect job in combining digital technologies and traditional industries, incubating such emerging creative industries as digital fireworks and digital lights which, together with digital media, have formed a development matrix of media arts in Changsha. Based on this platform, Changsha has seen numerous excellent works of media arts.
Trump Card of Changsha  

Exchange and Experience of Media Arts


Creativity events are seen in Changsha one after another, and a strong atmosphere of culture and art envelopes the city. Well-developed digital media arts have strengthened the interaction between art and the citizens day by day. Changsha Municipal Government has been playing its leading role in building platforms for youngsters and encouraging them to set foot in creative fields. By promoting the synergy between creative fields, it is devoted to integrating culture into the overall planning of the city's economic and social development as a strategic impetus.
 

01
"C+C" Global Youth Innovation Partnership Plan   
  
Help Young Talents Create Value

  
On May 20, 2020, the 2020 International Youth Forum on Creativity and Heritage along the Silk Roads Special Dialogue was held online, co-organized by UNESCO, National Commission of the People's Republic of China for UNESCO, Changsha Municipal People's Government and Nanjing Municipal People's Government. As one of the host cities, Changsha released "C+C" Global Youth Innovation Partnership Plan, inviting the world's youth representatives to Changsha through open selection for creativity residency, innovation and business startup.

"C+C" Global Youth Innovation Partnership Plan will focus on two major elements, namely creativity and culture, provide opportunities for the young's development though various measures including fund, policy and platform demonstration, build platforms for exchanges and mutual learning among the global youth by hosting the International Youth Forum on Creativity and Heritage along the Silk Roads, C+C Media Art International Residency Program, Digital Photoelectric Fireworks Show and constructing Malanshan Video, Cultural and Creative Industrial Park, so as to help young talents make active contributions in the fields of creativity and heritage.
International Youth Forum on Creativity and Heritage along the Silk Roads
  
Young Talents Charge up through Creativity
This forum is a cultural exchange event for international youth held under the framework of the 2030 Agenda for Sustainable Development released by the United Nations and China's BRI Initiative. Since its first launch in April, 2017, the forum has built an important platform for cultural exchange between Changsha and the BRI countries and among member cities in UNESCO Creative Cities Network as well, and set up a bridge for Changsha's culture going out and the world's young talents coming in.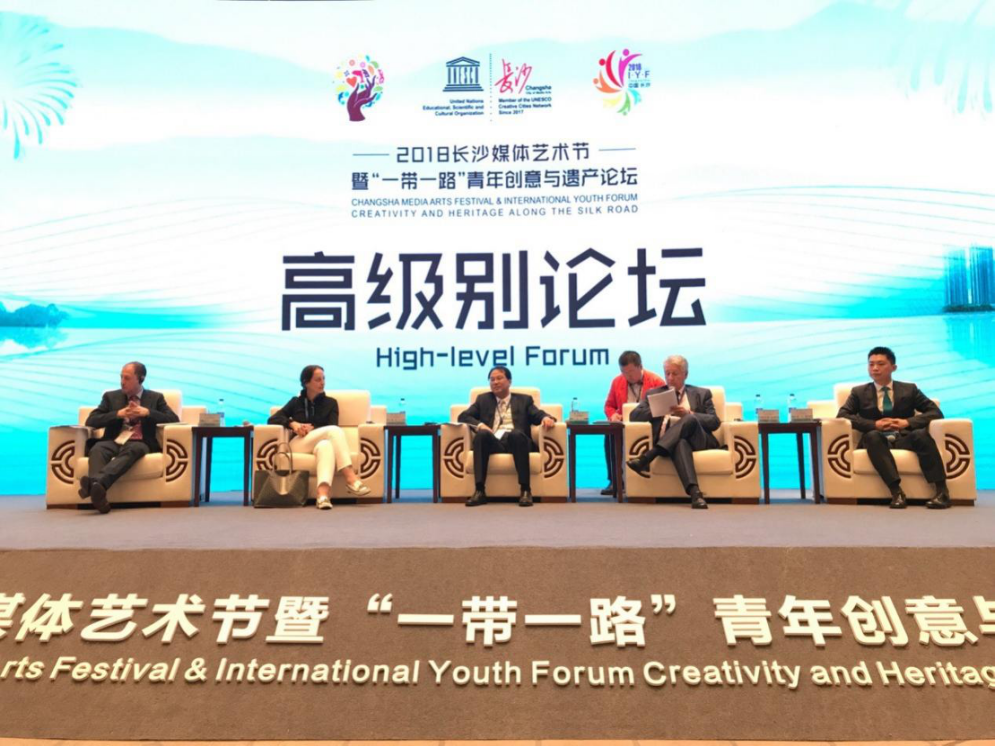 UNESCO, experts and young representatives from different countries
Source: scio.gov.cn/dfbd/dfbd/Document/1629726/1629726.htm   
The activities every year are under different themes but all focus on youth and creativity. Since its start, the forum has provided an open platform for regular international exchange on media arts, and moreover it has become a window for friends and tourists around the world to see the remarkable achievements of Changsha in media arts.
Last year, the forum was held under the theme of Youth Leadership in Creativity, Heritage and Resilience. Young representatives from the BRI countries, UNESCO officials and experts attended online meetings and off-line activities. Through the dialogue, young talents around the world exchanged their views in innovation and creativity, heritage preservation and resilient development and shared their constructive thinking and innovative solutions, injecting impetus in solving problems such as international epidemic containment.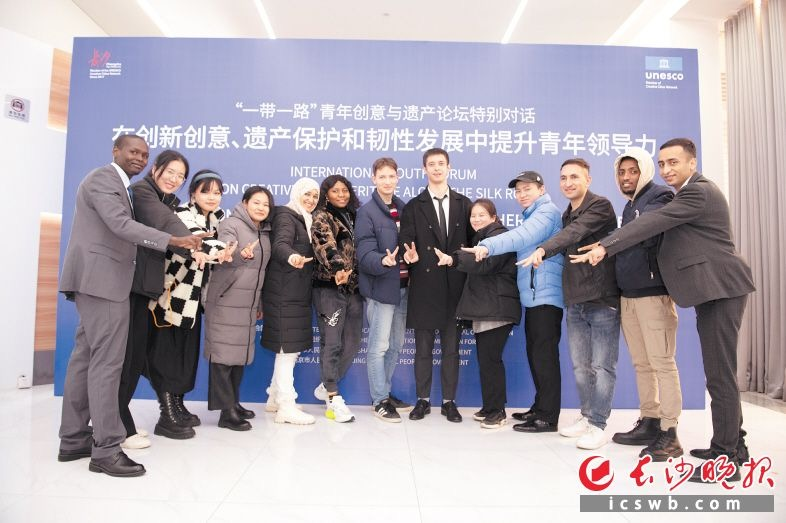 Young representatives attending the forum in 2021
Source: icswb

"C+C" International Media Art Residency Program  
  
Power of Innovation of Young talents
  
"C+C" International Media Art Residency Program aims to transform traditional cultural resources into urban vitality factors of innovation and creativity by means of media arts, empower the new engine for the city's development in innovation and creativity, help Changsha keep up with the times being more professional, artistic and diversified as the City of Media Arts, and demonstrate the charm and vigor of Hunan culture to the world. Meanwhile, it sets up a platform for exchange between the young at home and abroad to improve the city's quality and satisfy the people's ever-growing aesthetic demand.
Since its launch in 2018, nearly a hundred artists from ten or more countries have applied for the program each year. The host selects suitable young artists among them who will then start their cultural exchange in Changsha through residency or artistic creation.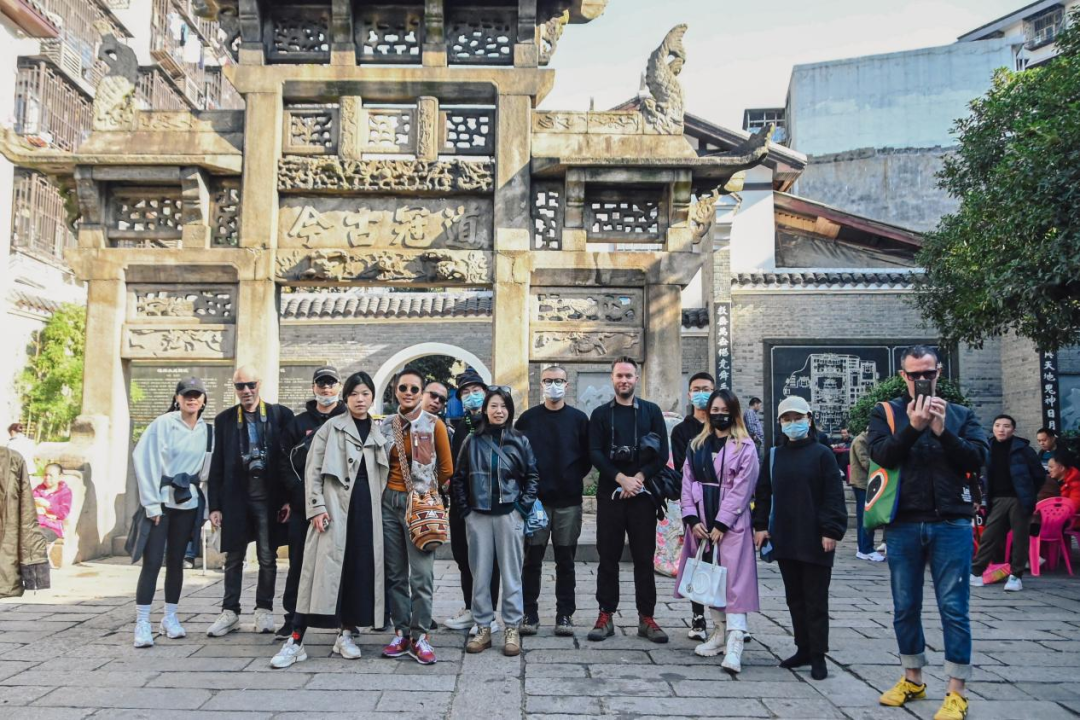 Resident artists in Changsha
Source: MACC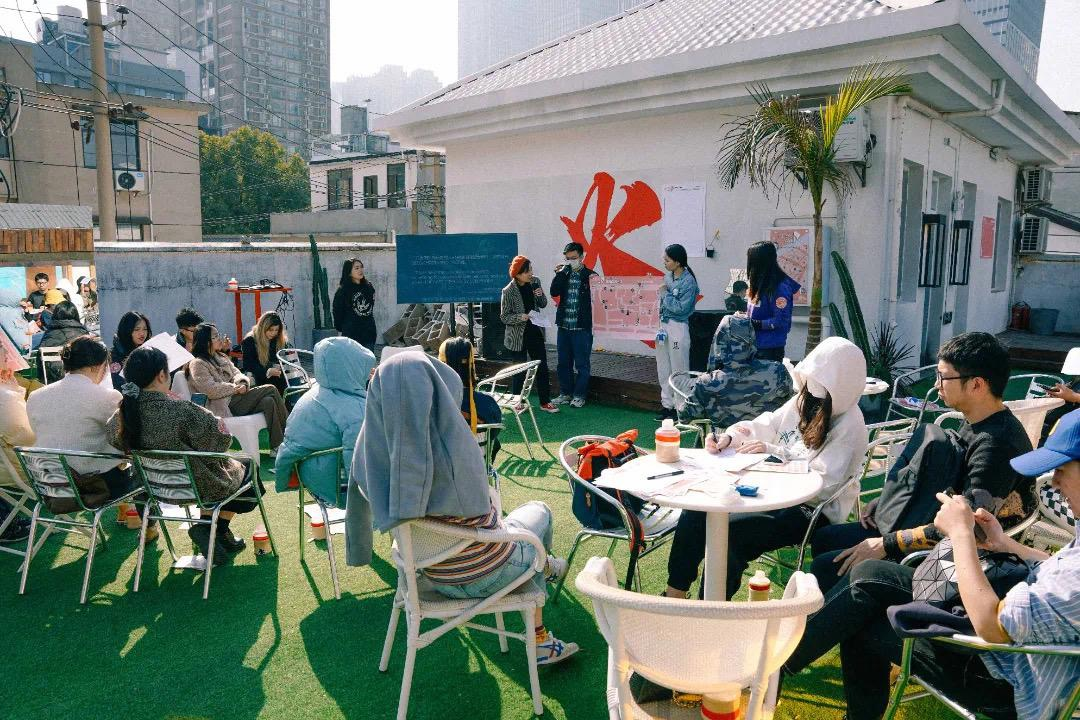 Resident artists in communities
Source: MACC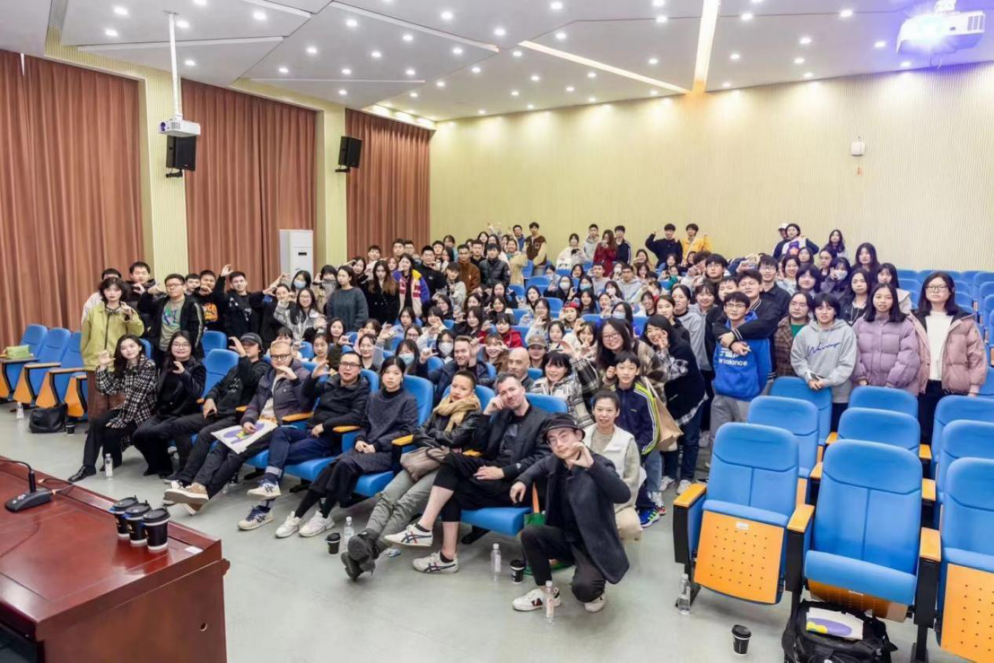 Resident artists in colleges and universities
Source: MACC
  
  
Last year, 4 foreign artists from the UK, Portugal, Korea and New Zealand and 4 young artists of Hunan were invited to participate in the program. They conducted deep cultural exchanges and found the connection between humanities and arts and urban construction by visiting the city, countryside, communities, enterprises, colleges and universities and organizing salon forums, sharing sessions, workshops and intangible culture experience activities.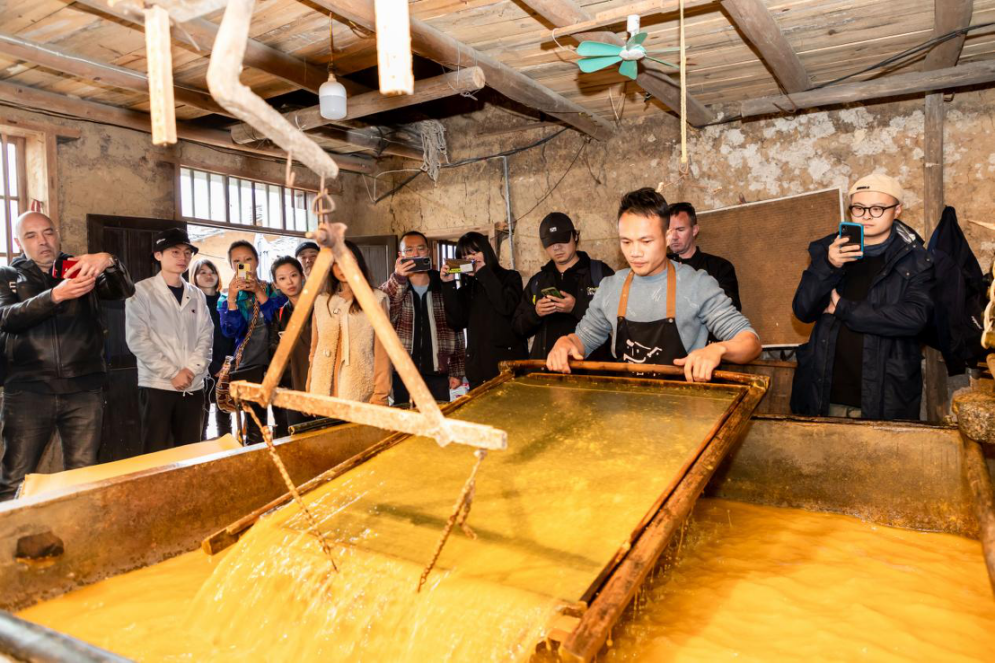 Artists experiencing intangible culture in Daoguanchong, Liuyang
Source: MACC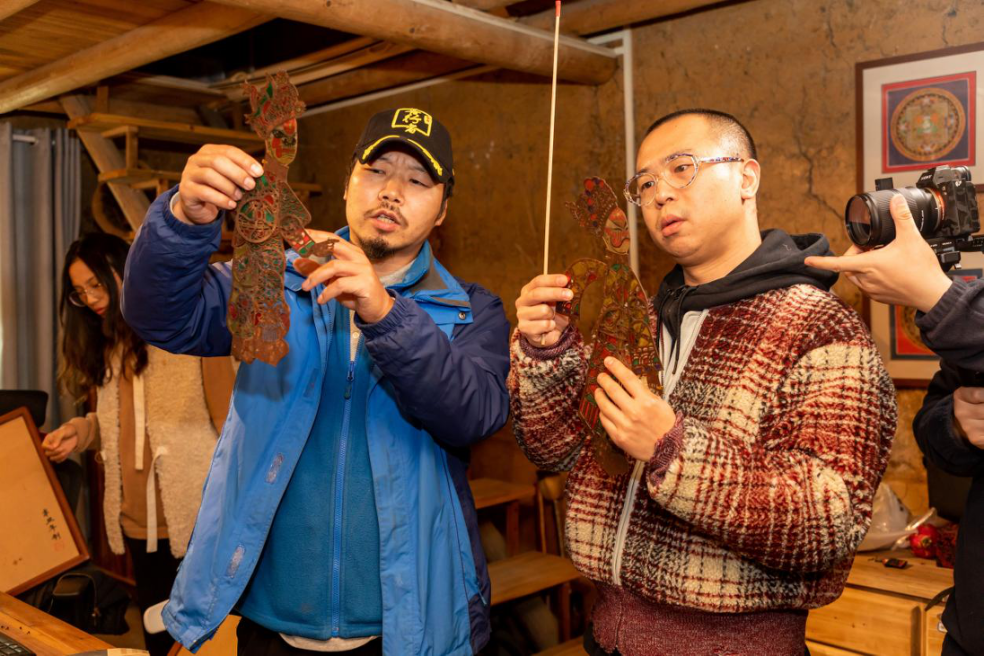 Artists experiencing intangible culture in Daoguanchong, Liuyang
Source: MACC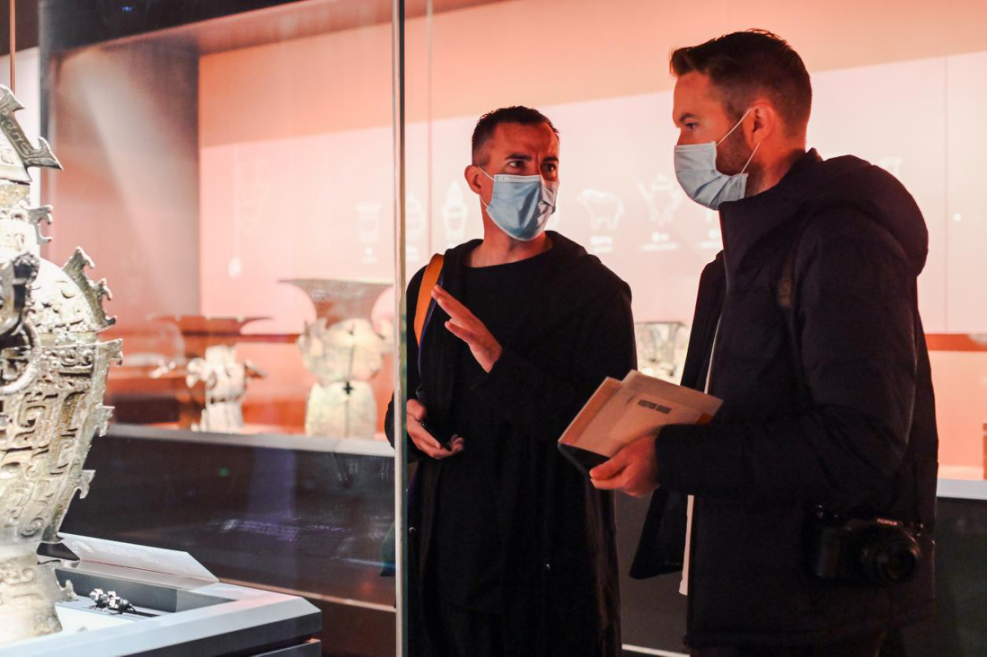 Resident artists in Hunan Museum
Source: MACC

After this tour of cultural and artistic innovation, the eight young artists started their creation as part of the final result of the residency program---"C+C" media art residency achievement exhibition. During the exhibition, foreign artists made presentations sharing their experience and inspirations during the program and how they integrated these feelings into their creations.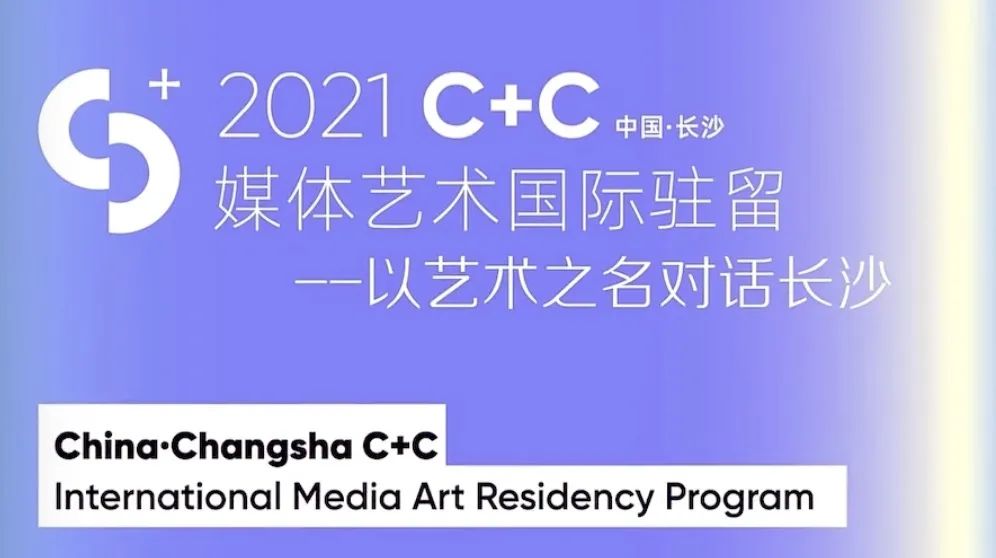 Propaganda picture
Source: MACC
  

Digital Fireworks Show on the Orange Island
  
A Love Letter Read in the Sky
  
As one of the major activities of Changsha Media Arts Festival & International Youth Forum on Creativity and Heritage along the Silk Roads, a digital photoelectric fireworks show will always be seen on the Orange Island as the grand finale of the event every year.

The digital photoelectric fireworks show is based on fireworks, a cultural symbol which is inherited for a thousand years, and with the integration of modern technologies and programming, presented against the natural beauty of the Orange Island. The splendid fireworks is dedicated to the young representatives of various countries as a beautiful love letter to the sky, and also shows the inclusive Changsha culture embracing the world and heading for the future.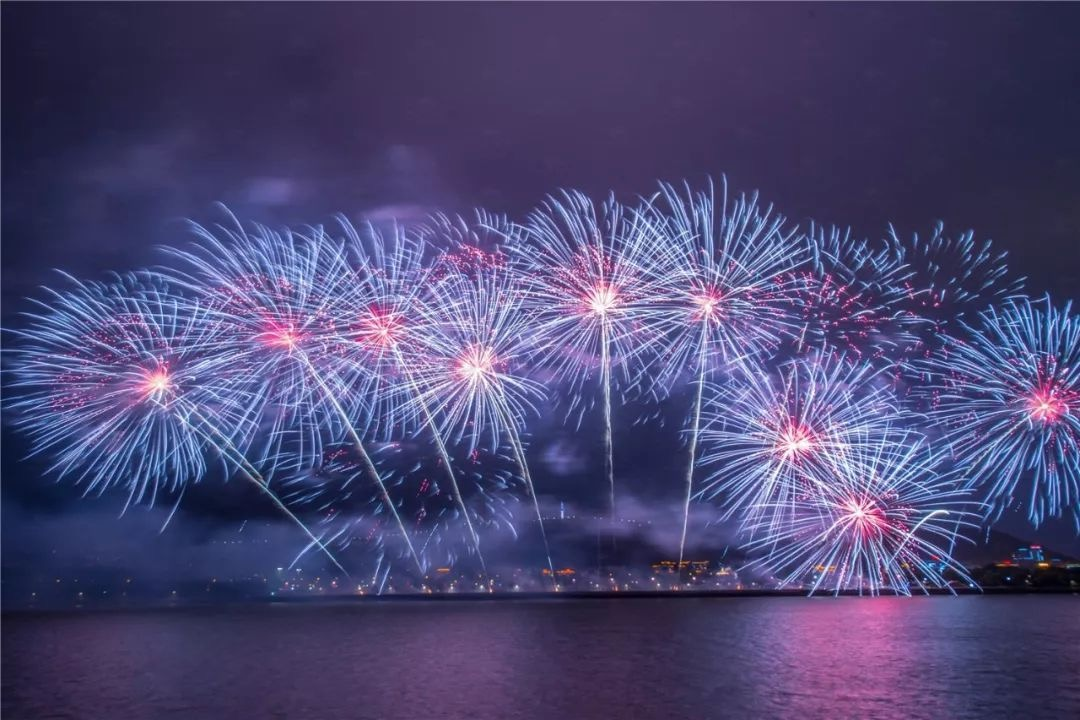 Fireworks show
Source: www.changsha.cn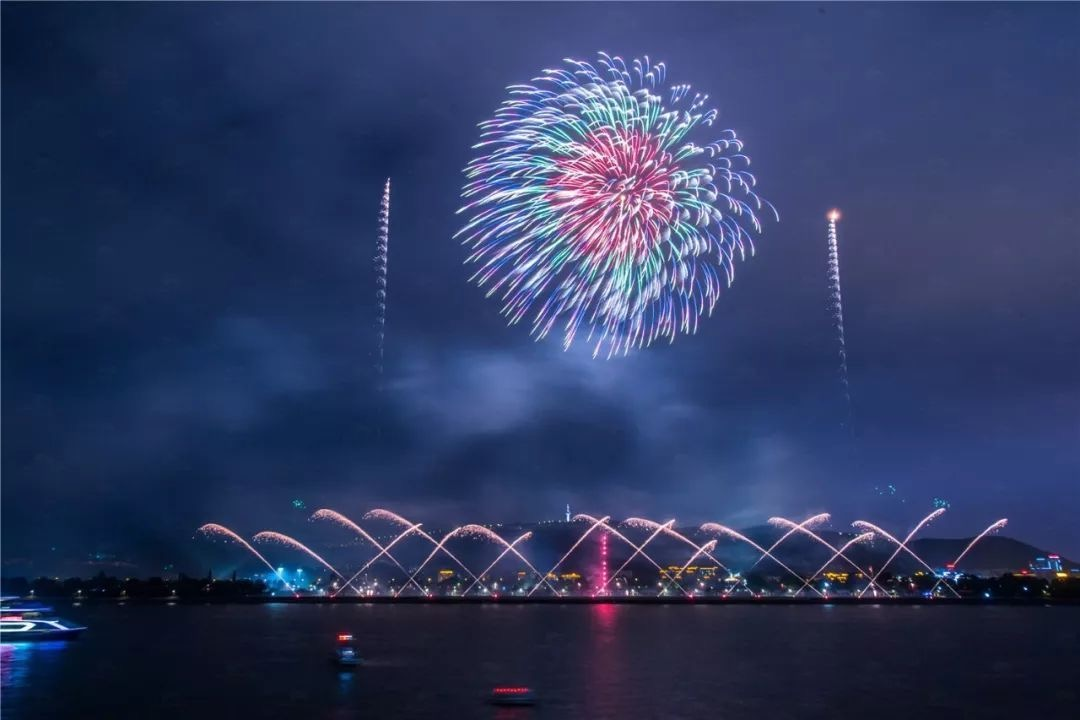 Fireworks show
Source: www.changsha.cn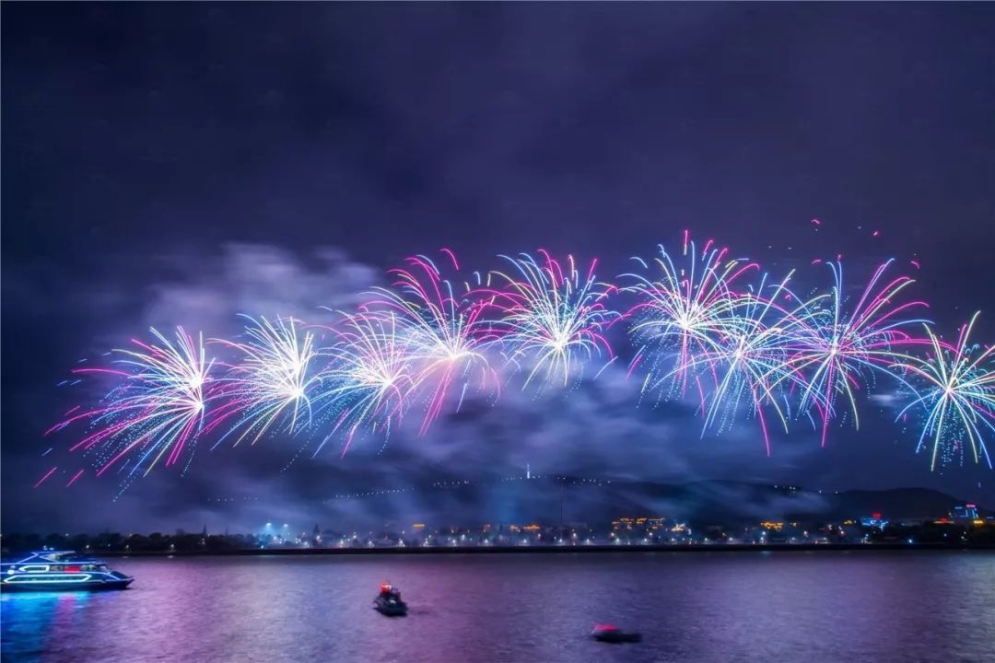 Fireworks show
Source: www.changsha.cn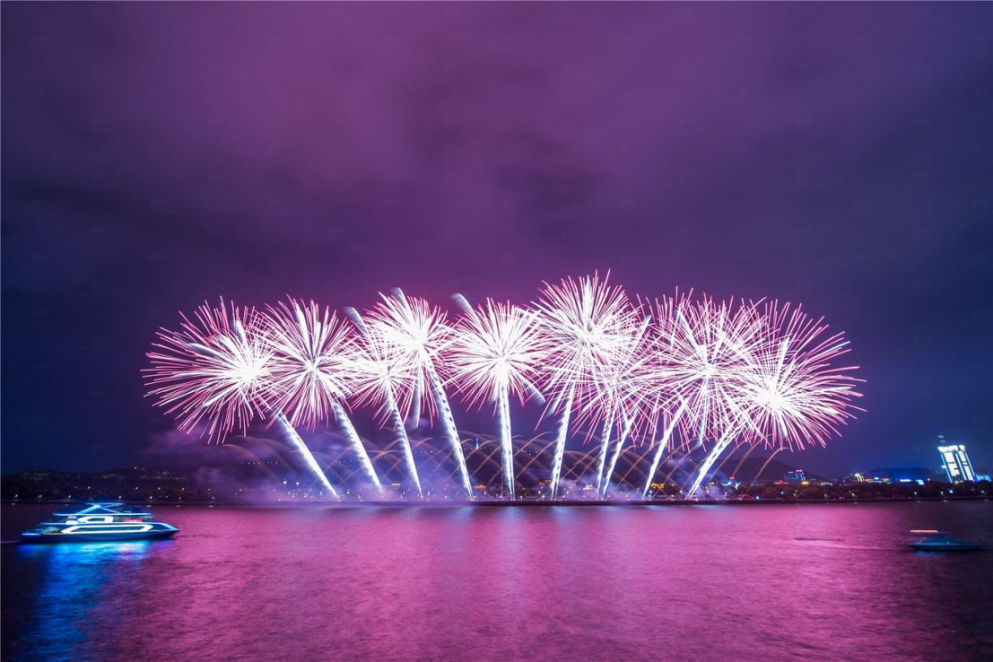 Fireworks show
Source: www.changsha.cn
Young representatives of various countries will sail by the Xiangjiang River at this time of the year, exchanging their views amid the gorgeous fireworks show and appreciating the unique charm of Changsha with over 100,000 citizens and tourists along the banks of the river.
  

Malanshan Video, Cultural and Creative Industrial Park

Innovation Infuses Fresh Blood for the City
  
Malanshan is the name of a place in Kaifu District. In 1994, Hunan Provincial Radio and Television Center was located here. In 2000, Hunan TV and Hunan ETV also established their presence here. From then on, Malanshan, a place used to be occupied by ponds and farmlands, has become a shining entertainment culture landmark.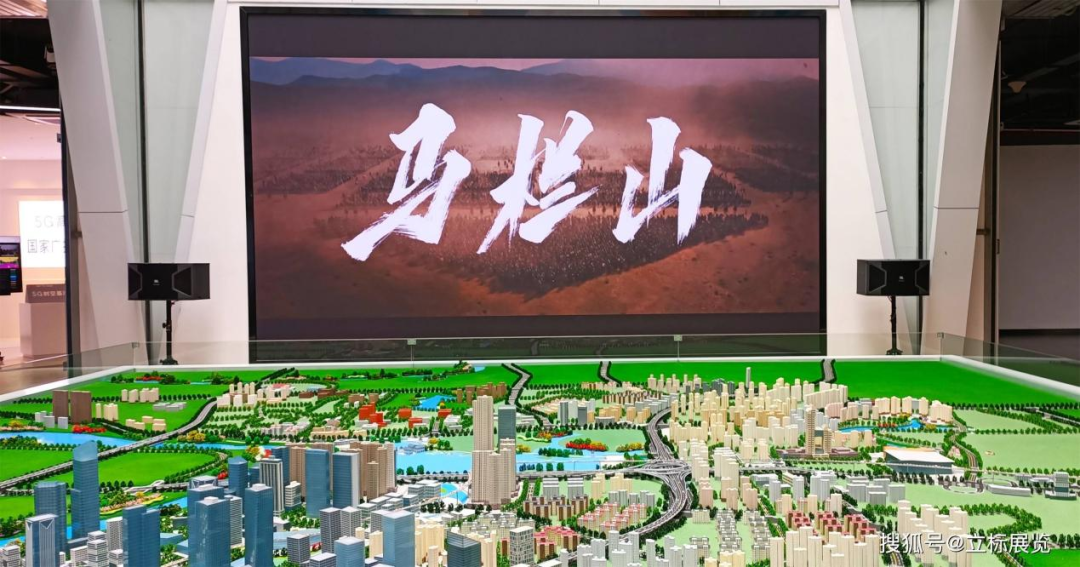 Malanshan planning graph
Source: official account Libiao Exhibition
Over the four years, Malanshan has developed from nothing and kept growing. In 2021, total revenues of enterprises reached 51.981 billion RMB. Leading enterprises and unicorn companies in video, cultural and creative fields such as Huawei, Tencent, iQIYI, ByteDance have come in flocks and thousands of upstream and downstream firms in the industrial chain are gathering here.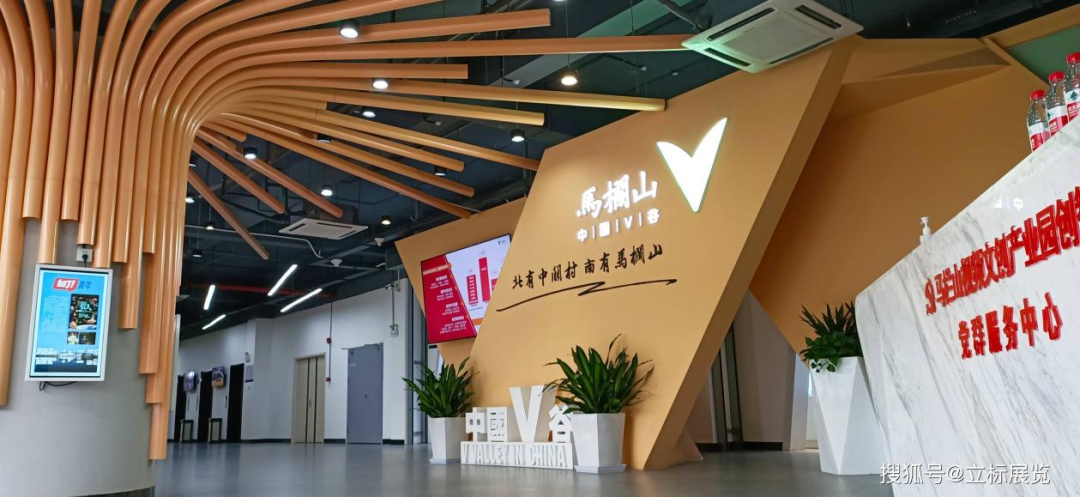 Malanshan Cultural and Creative Industrial Park
Source: official account Libiao Exhibition
  

By liberal estimates, there are nearly a thousand supporting services teams surrounding Malanshan with Hunan Provincial Radio and Television Center as the core, a film and television industrial chain is thus beginning to take shape. Malanshan has been equipped with industrial, technological, talent and ecological advantages in culture and creativity.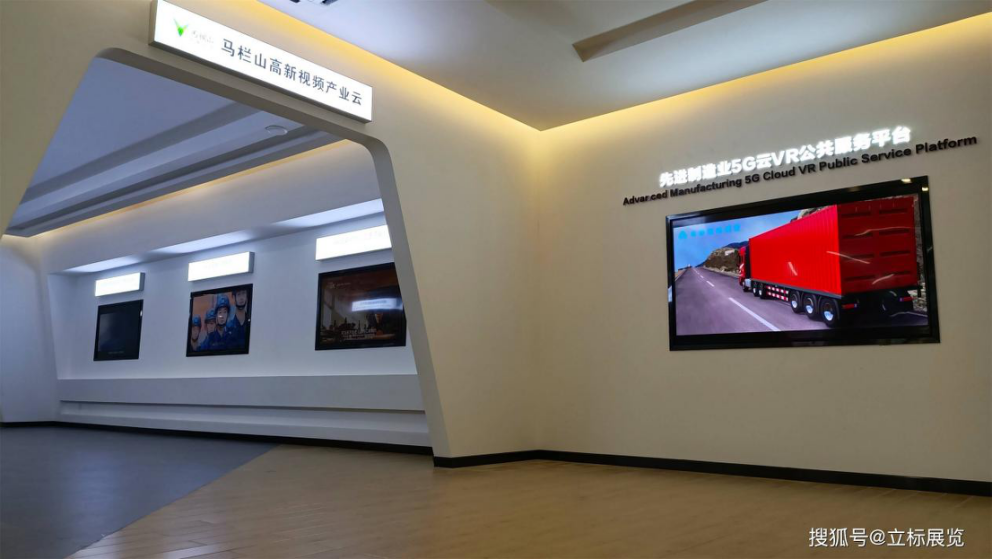 Malanshan 5GVR public service platform
Source: official account Libiao Exhibition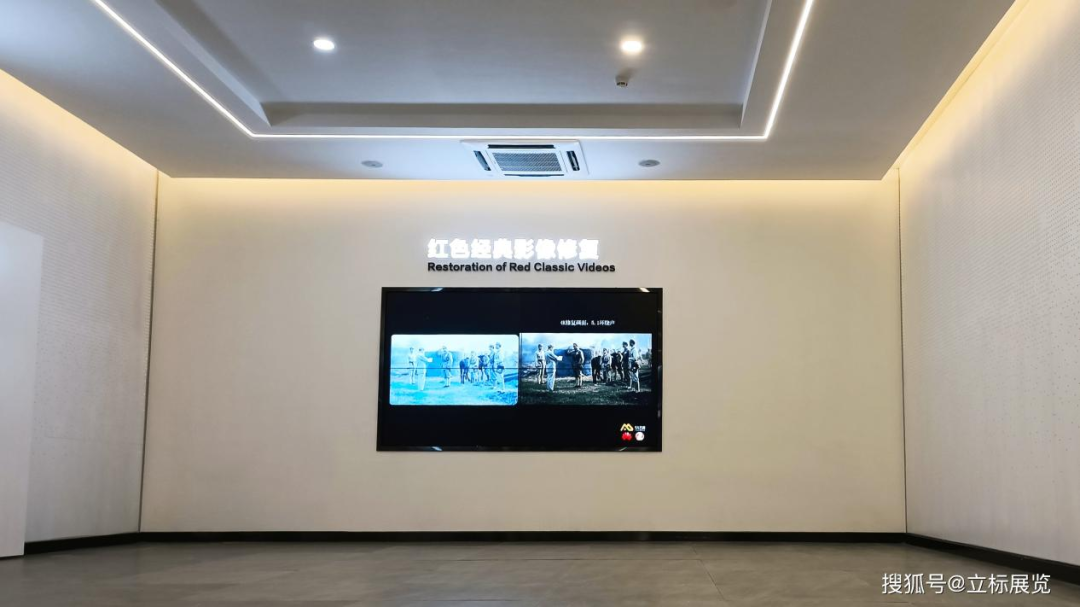 Malanshan hi-tech video industrial cloud
Source: official account Libiao Exhibition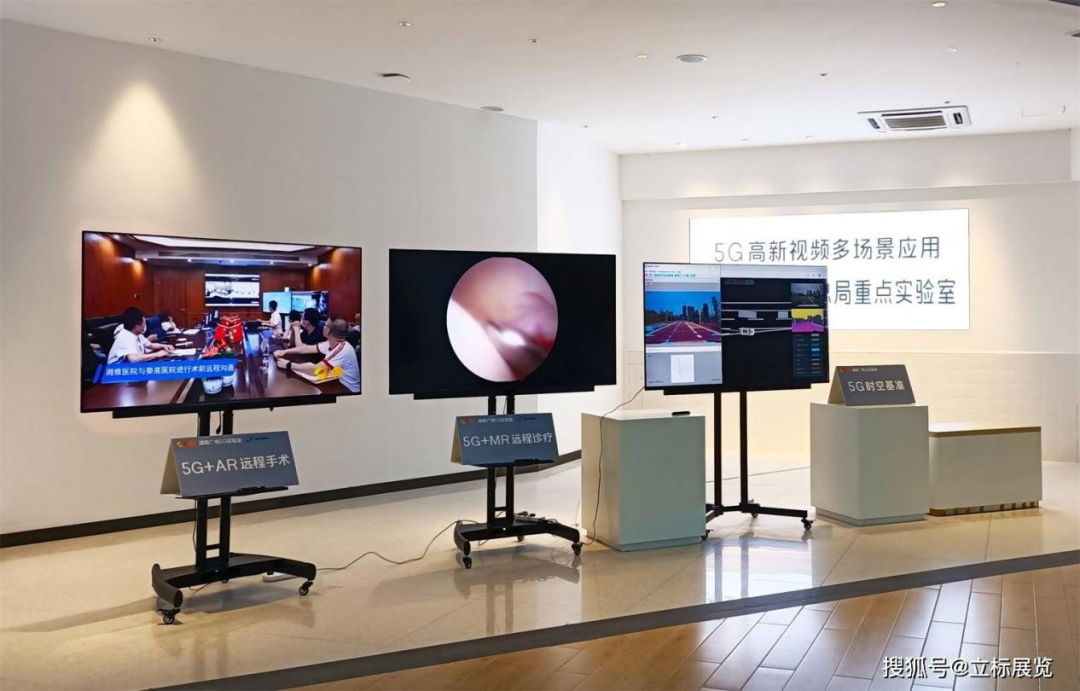 5G hi-tech video multi-scenario application lab
Source: official account Libiao Exhibition
"Here will be not only the place where you see the big stars in the entertainment circle, but also the destination for leading enterprises in the cultural industry to set up business and for people with innovation and creativity to exploit their talents. Moreover, it is the name card of the city which the citizens take pride in", said by Huang Haibing, head of Hunan Xida Culture Communication Co., Ltd. who has his office in Malanshan.   
02
  
Public space leading the appreciation of media arts
  
Experience Time Travel spanning a thousand years

  
  IFS Starts a New Mode of Public Space
  
  Integration of Art and Public Space

On April 30, Changsha's first major public art program METALOOP kicked off, instructed by Changsha Municipal Bureau of Culture, Tourism, Radio and Television, hosted by Changsha IFS and undertaken by KUÀ STUDIO. The event will be held until June 30, consisting of 12 exhibitions of culture, science and art, an artists exhibition guide and a summit forum on art science and technology.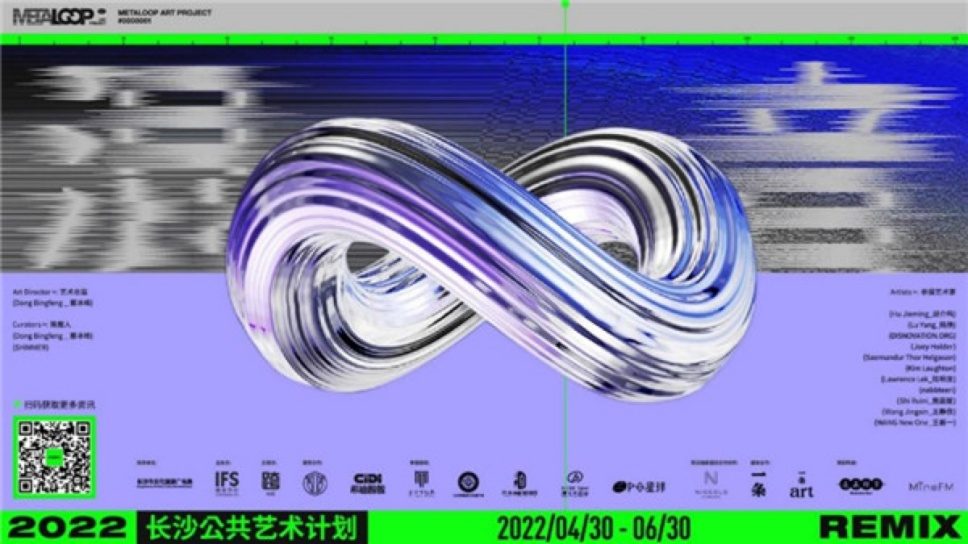 Propaganda picture
Source: www.hunan.gov.cn
Two teams of famous curators and 11 teams of domestic and international artists or groups were invited to present the complex landscape of modern Chinese society through the perspective of art, including the game between the accelerating daily life dominated by science and technology and cultural tradition and modernity which are under continuous adjustment.
It is noteworthy that three projects applied the most prospective exhibition mode using public LED electronic screens, displayed on the electronic screen inside and outside the IFS, showcasing the most dynamic and cutting-edge manifestation of art, namely interactive image, technical art and installation art in specific sites. The aim is to discuss under technical changes the complicated modality and multiple values between modern art and scientific and technological innovation, real life and virtual world, human civilization and future development.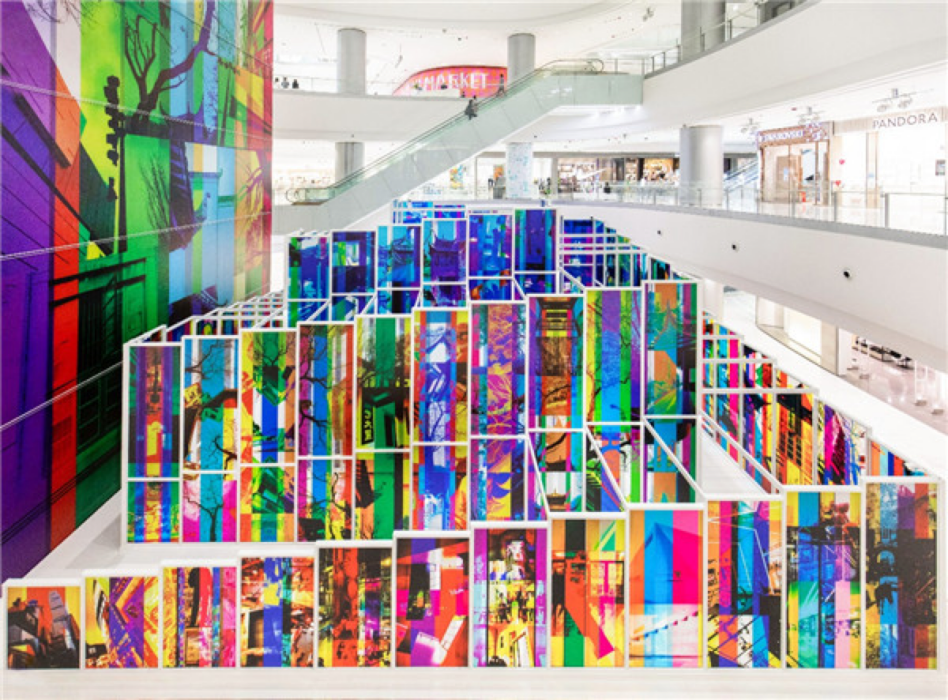 Hu Jieming, Palace of Images
Source: www.hunan.gov.cn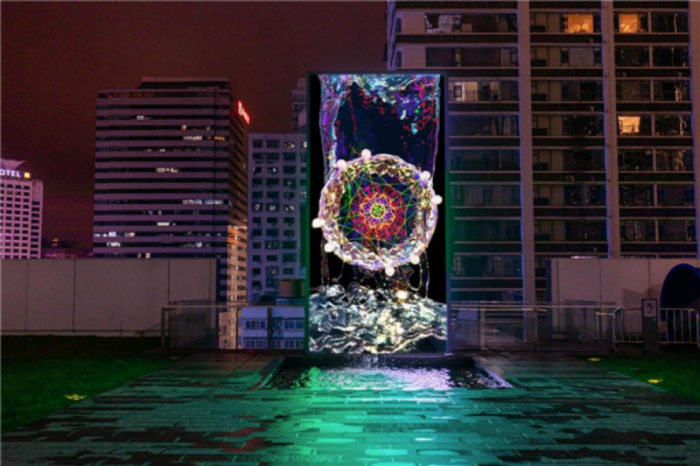 Wang Xinyi, Machine No.0's Subconscious Flow
Source: www.hunan.gov.cn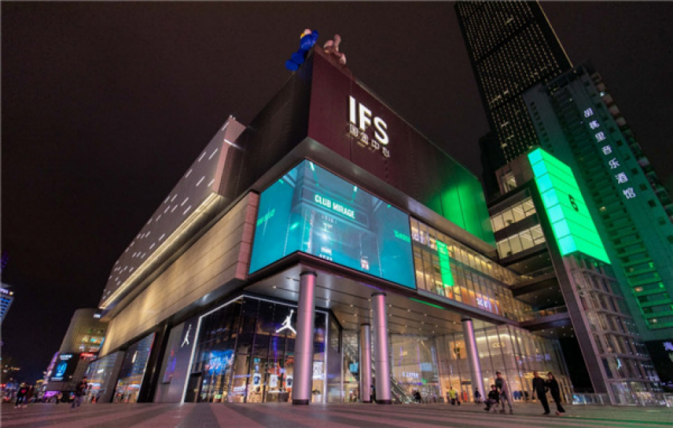 Lu Minglong, Wu Dian
Source: www.hunan.gov.cn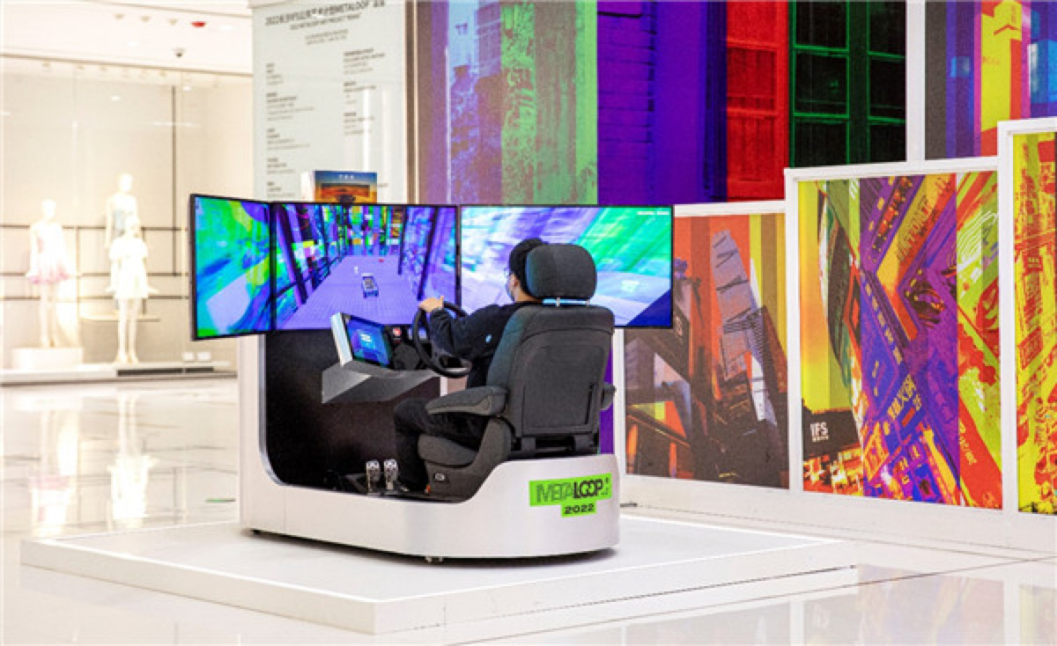 CiDi "Meta-Mine" Intelligent Cockpit
Source: www.hunan.gov.cn
If museum is said to be the most important presentation space of traditional art, then with the quick development of globalization, more and more urban public space and cultural and commercial complex are actively promoting and building effective interaction between art and the public and an open network for future thought experiment. There is no doubt that the 2022 Changsha Public Art Program METALOOP initiated by IFS is setting up a model for Changsha and its surrounding areas in promoting the development and update of urban culture with artistic innovation.
Changsha Fantawild Xinzhui
  
Restore the Fashion Life of the Aristocrats in the Western Han Dynasty 2000 Years Ago

Changsha Mawangdui Han Tomb is well-known throughout the country, but visitors only pay attention to the cultural relics displayed there, with little idea of the stories behind these ancient objects. As a theme park, how can Fantawild manage to satisfy visitors' need for hi-tech entertainment while experiencing by themselves the life Xinzhui lived in her time?   
To answer this question, Fantawild Theme Park broke new ground based on traditional teaching methods, realized the innovative inheritance of historic culture with the combination of culture and science and technology. It integrated augmented reality (AR), a leading technology in the industry, with live performance, and after a fire-new and brave interpretation, the hi-tech project, Xinzhui which was filled with local characteristics and freshness was successfully created, fully demonstrating Changsha Kingdom's history, culture and recreational life of the royal family 2100 years ago, reproducing the legend of Lady Xinzhui.   
The Medical Gymnastics Painting unearthed in Mawangdui catches the most attention. It is the earliest existing scroll of claborate-style painting on silk with colors depicting therapeutic exercise of Taoism, providing credible reference for studying the development of the ancient medical gymnastics. Changsha Fantawild restores the static movements into dynamic ones which not only brings yoga in the Han Dynasty back to stage, but also demonstrates the exquisite and fashionable life of Lady Xinzhui to the visitors, showing the world the gorgeous civilization of the Han Dynasty.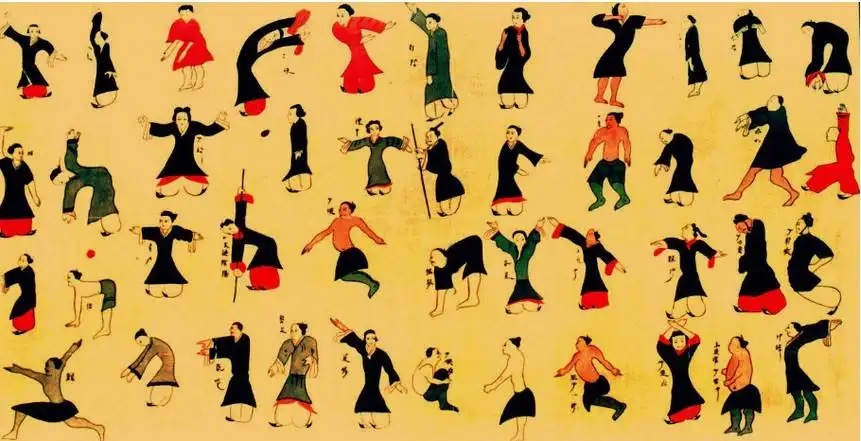 Medical Gymnastics Painting
Source: official account Changsha Fantawild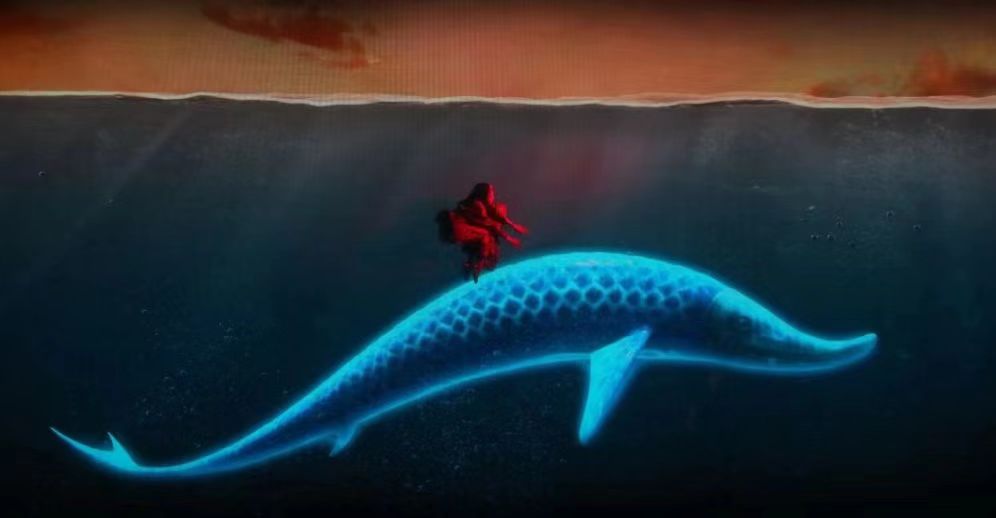 Scene photo
Source: official account Changsha Fantawild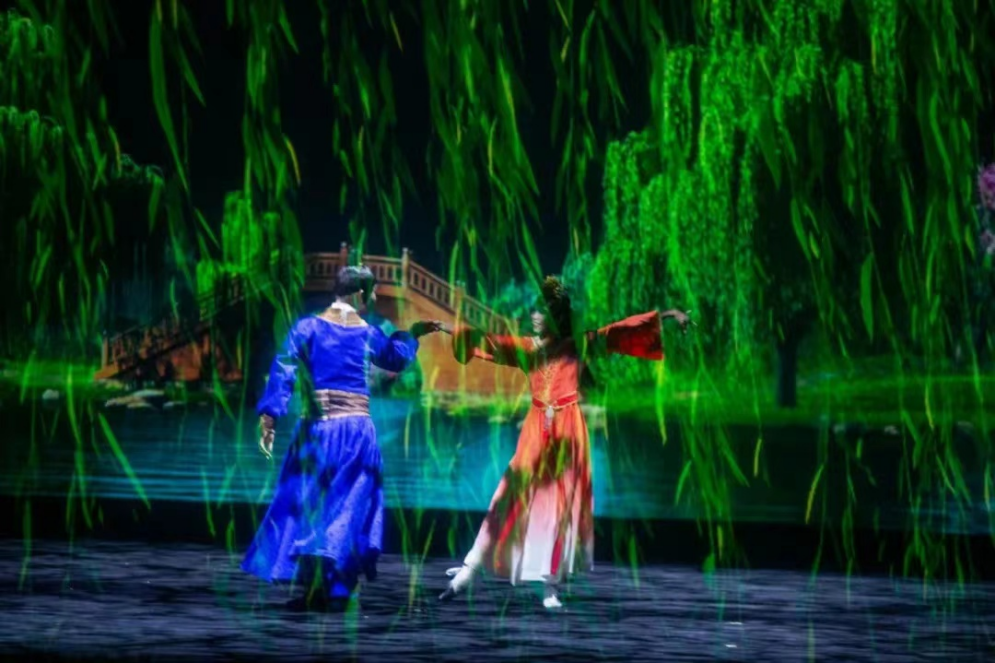 Scene photo
Source: official account Changsha Fantawild
 
Bring in, Go Global
  
  Construction of the City of Media Arts
  
  
In the future, building professional platforms and playing the role of industrial agglomeration effect is where Changsha's media arts head to. As the core area of the industry, Malanshan Media Arts Nesting Zone will attract global talents and famous international institutions in media arts to settle in with the platform of the creative cities network, build new business clusters centering on the incubation, cultivation and development of video content, digital light and creative design so as to establish China's new highland of media arts.   
Meanwhile, Changsha Municipal Government will call on its citizens, especially teenagers to participate in media art programs through new media channels such as the official website and account of the Media Arts Center of Changsha, inspiring their multi creativity. Changsha Initiative, included in the digital library of UNESCO, writes that the young is the vitality of innovation and creativity which are the drive of inclusive, sustainable and fulfilling development. Youngsters are playing an important role in innovative development, heritage preservation and inheritance, thus should be provided with necessary environment and conditions to make full use of their creativity in innovative work. The International Youth Forum on Creativity and Heritage along the Silk Roads which has been successfully held for four consecutive years is now a shining benchmark of friendly cooperation, opening a window and setting up a bridge for young people all over the world to come in.
As a shining international card, Changsha will continuously enlarge its brand effect as the world's City of Media Arts, promoting international exchange and cooperation in urban culture. Annual events including Changsha Media Arts Festival, Digital Fireworks Art World Tour and Xiangjiang International Award of Media Arts will all provide opportunities for the star city to cooperate with other creative cities and media artists around the world, promote the sharing of global creative resources and fruits while improving Changsha's international influence, and thus take Changsha's culture to the world stage.
    
Changsha · A Shining International Card   

Cultural creativity is a sunrise industry making robust progress with great space for imagination and growth. Changsha, with its profound culture, has not only protected its splendid cultural heritage through media art programs, but also made itself an important part of urban landscape renewal, leaving a wonderful stroke on the world's stage of media arts.
    
References:
  
  1.https://unesdoc.unesco.org/ark:/48223/pf0000375210_chi
  
  2.https://en.unesco.org/creative-cities/changsha
  
  3.whhlyt.hunan.gov.cn/whhlyt/news/sxxw/202112/t20211221_21320396.html
  
  4.https://news.changsha.cn/cslb/html/111874/20211118/114557.shtml
  
  5.tradeinservices.mofcom.gov.cn/article/wenhua/guojiawh/202112/125050.html
  
  6.https://moment.rednet.cn/pc/content/2019/11/29/6267648.html
  
  7.http://www.center4mediarts.com/indexC.html