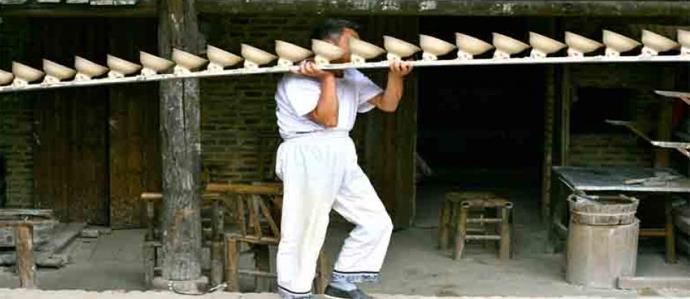 About the Creative City:
Often called the "Porcelain Capital" for its important role in the domestic and international ceramic industry, Jingdezhen is renowned for its ancient porcelain production that stretches back more than 1,700 years. The most important ceramic production centre in China, Jingdezhen produces high quality porcelain that is highly appreciated both in China and worldwide. For hundreds of years, porcelain travelled over land and by sea along the Silk Road to different parts of the world, acting as a medium to facilitate the cultural and commercial exchange between the East and the West.
In recent years, by making use of its cultural assets and advantages, Jingdezhen has organized renowned activities on ceramic arts. These include exchanges and partnership projects promoting cultural heritage and diversity in line with UNESCO's priorities. Special attention has been paid to capacity building, development and exchange between China, Africa and the Arab States. Furthermore, the World Summit of Mayors from Ceramic Cities and the Jingdezhen International Ceramic Fair were successfully held in the city. These activities and celebrations have established a platform for diversified cooperation and communication, transforming Jingdezhen into a creative ceramic city full of potential.
Added Value:
As a Creative City of Crafts and Folk Arts, Jingdezhen envisages:
organizing exchanges and cooperation initiatives among different member cities;
promoting industrial and technological cooperation;
exchanging creative production processes;
holding summits, forums and seminars focusing on the protection and promotion of intangible heritage and crafts. These events will aim to make full use of the different industrial characteristics of the member cities through promoting knowledge sharing.