March 2022 International Drawing Campaign by Viborg UNESCO Creative City
  
  Drawing is fundamental to humans regardless of origin. The earliest traces of our species are drawings in caves, and we all draw before we speak.
  
  In Viborg, we have a special and long-standing stronghold within drawing, animation, children's culture and creativity. We know and recognize the value of children, young people and adults' drawing - whether you draw for yourself, another person or professionally.
  
  Unfortunately, most Danish and many children around the world stop drawing around the age of ten.
  
  This is a problem because we lose a creative force. In Viborg UNESCO Creative City we would like to help change this with our annual drawing campaign for children and young people in Denmark and worldwide.
  
  The ambition of the drawing campaign is to strengthen the understanding of the value and significance of drawing and creativity for children and young people's development. We sincerely wish to help children and young people maintain faith in their drawing abilities and create drawing friendships both in their own country and across the world through our international UNESCO network.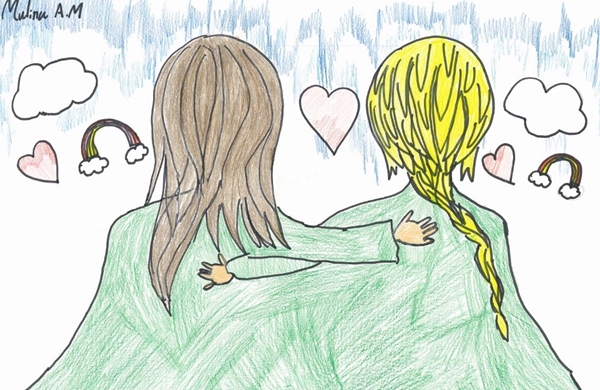 The background
  
  Viborg's trust in the power of drawing and the idea of an annual national and international drawing campaign received a significant local, national and international boost with our DrawWithDenmark Campaign in 2021. In connection with a major Danish charity event in 2021 and together with Viborg and Denmark, thousands of children and young people in 33 countries around the world drew HOPE for and with children and young people under the COVID-19 pandemic. The campaign have subsequently won international campaign and communication awards in the US and Europe and selected drawings have been exhibited at the National Gallery in Copenhagen and at biennales etc. in countries like the UK and China.
  
  Viborg has a strong local creative and drawing network that dates back more than 30 years. The foundation for this network is the Animation Workshop, one of the world's best animation schools, and the creative hub linked to the school, Viborg Municipality's Culture School, Viborg Municipality's view on children and focus on culture and creativity and last - but not least - our status as a UNESCO Creative City?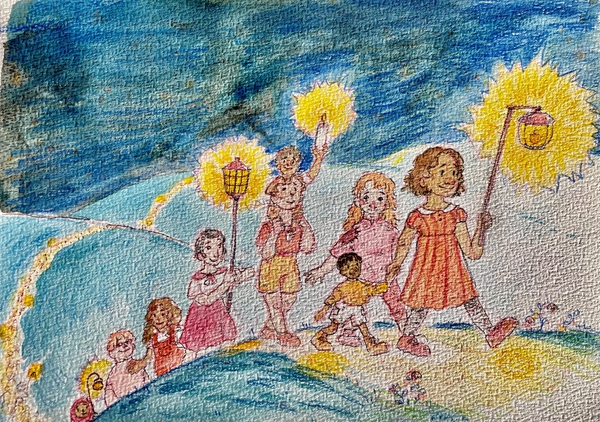 2022 Campaign – DrawWithDenmark?TRUST
  
  The drawing campaign will be open for submission of drawings from 1 March and until 1 April. The 2022 theme is TRUST.
  
  Trust is about feeling safe, friendship, love and feelings in relations. It is about relationships with other beings, with systems, beliefs, technology, science, the universe, nature and yourself.
  
  Trust is what sends hope on adventures where we dare to leave tracks. Trust gives the courage to dream and to act. Trust must be felt - and felt right. Trust arises in situations where we see others and feel seen ourselves. Humans as well as ther beings evolve through trustful relationships. Trust gives us the courage to be ourselves and to be something for others. If you are met with trust, you will wish to give back trust. Trust means trust. Trust is an underlaying pillar of society.
  
  14 drawing challenges
  
  Under the theme TRUST, we have created 14 challenges as an inspiration for the participating children and youth in the drawing campaign:
  
  1.TRUST – SYMBOL: Draw a symbol of trust. What is trust for you? What colour, shape, figure?
  
  2.TRUST – SITUATION: Draw a situation where you hope to be met with trust.
  
  3.TRUST – DISTRUST: Make a drawing divided into two parts where the one is a world full of trust and the other a world without trust.
  
  4.TRUST – POSTCARD: Draw a postcard or make an animated gif file for someone you would like to thank for their trust in you.
  
  5.TRUST – PLACE: Draw the place where you feel most safe and confident.
  
  6.TRUST – CLASS: What does a school class full of trust look like?
  
  7.TRUST – COURAGE: Trust creates courage. Draw a situation where you need courage.
  
  8.TRUST – FRIENDS: Draw some friends with trust in each other who hold each other's hands, and between them something can grow.
  
  9.TRUST - ANIMALS. Draw an animal with trust.
  
  10.TRUST – TRACKS: Make a drawing that shows which tracks leave trust.
  
  11.TRUST – FRIENDSHIP: Draw what friendship and trust means to you.
  
  12.TRUST - BURST. Draw an explosion of trust!
  
  13.TRUST - WELCOME. Draw a trustful welcome for strangers. For example, people from other countries, aliens or other creatures, cities, newcomers in your class, etc.
  
  14.TRUST – IMAGINATION. Draw trust as you imagine it.??
  
  We hope these challenges will inspire children and young people to draw, paint, etc. either individually or as a group and will each be presented on social media in March. The campaign is thus aimed at individuals, kindergartens, schools, culture & arts schools etc.
  
  Information on the campaign and its details will be available here and on our social media like:?https://www.facebook.com/creativecityviborg
  
  Drawings are submitted to Viborg UNESCO Creative City through digital upload (detailed informations will be availiable 1 March). Also you're most welcome to share them on social media under #DrawWithDenmark.
  
  As with our 2021 campaign, we will work with various exciting exhibition formats - including of course media arts - locally in Viborg, in Denmark and hopefully around the world. Also, like it was the case in 2021, we encourage participants around the world to make local events, exhibitions etc.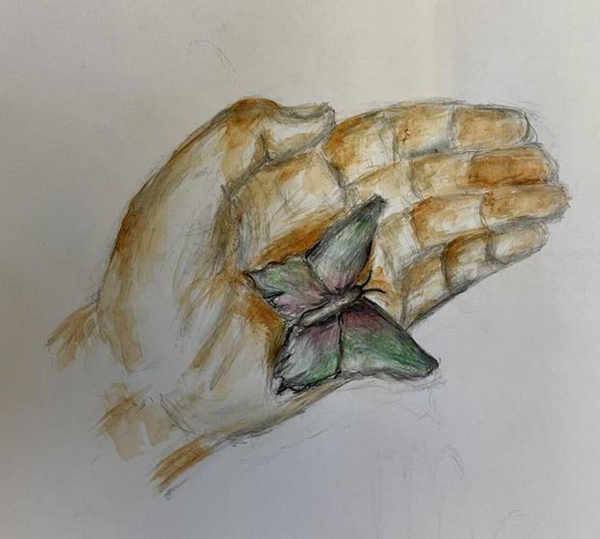 A New Pedagogy
  
  In connection with the drawing campaign over the coming years, our plan is to develop a distinct #DrawWithDenmark pedagogy that:
  
  - Strengthens children's and young people's general imagination and helps make them global citizens
  
  - Strengthens and stimulates children's and young people's craft skills
  
  - Offers material for children around 10 years that inspires them to keep drawing
  
  - Match the time we live in and focus on motivation and inspiration, and
  
  - Investigates how drawings can live on in a world of new technology, video games, movies, animation and VR
  
  The partners behind the Campaign
  
  Behind the #DrawWithDenmark drawing campaign are these partners in Viborg UNESCO Creative City:
  
  Viborg Municipality
  
  The Animation Workshop
  
  Culture School Viborg?
  
  Viborg Visuals