City to City: Play! The second edition of the innovative online collaborative project initiated by the UNESCO Creative Cities in Media Arts, is launched in the presence of the artists, UNESCO officials and civic representatives.
  
  On 9 February 2022, an online audience from around the world celebrates the launch of the second edition of City to City. The five artworks have been produced by 13 artists working collaboratively, across borders and time zones, on the theme of Play!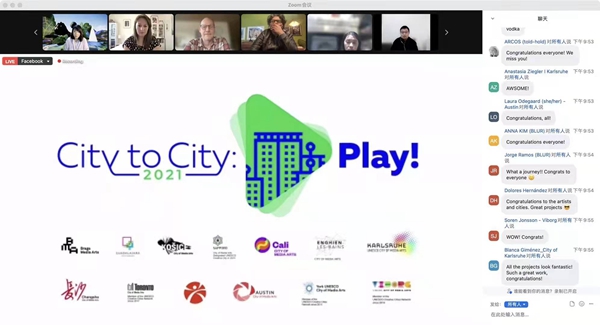 The dreadful pandemic through which the world has lived has shown us what creativity and culture mean to us, and what it means to lose these vital ways of relating to one another. We have all missed the playfulness of everyday human interaction. The Media Arts Cities asked artists to imagine a fairer, more sustainable future, to consider how we can use our technologies to help us learn to play again. In short, what will happen when we press Play?
  
  The 13 UNESCO Creative Cities of Media Arts participating in the project are Austin (United States), Braga (Portugal), Cali (Colombia), Changsha (China), Enghien-les-Bains (France), Guadalajara (Mexico), Gwangju (Korea), Karlsruhe (Germany), Kosice (Slovakia), Sapporo (Japan), Toronto (Canada), Viborg (Denmark) and York (United Kingdom).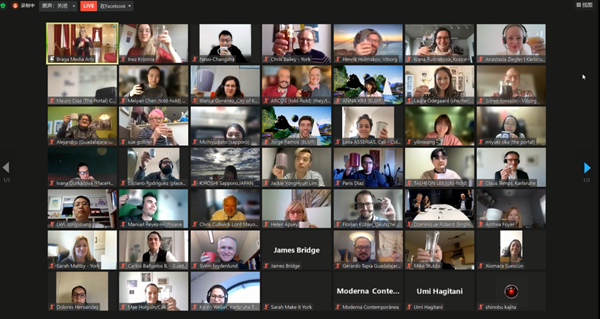 Each participating city organised an open call for submissions followed by selection of an artist or creative team to represent them. The artists then participated in a series of four City to City Labs, the purpose of which was to enable the formation of collaborative teams, from which emerged original and distinctive projects that respond to the theme. An intense production period of three months followed, in which the five projects were realised.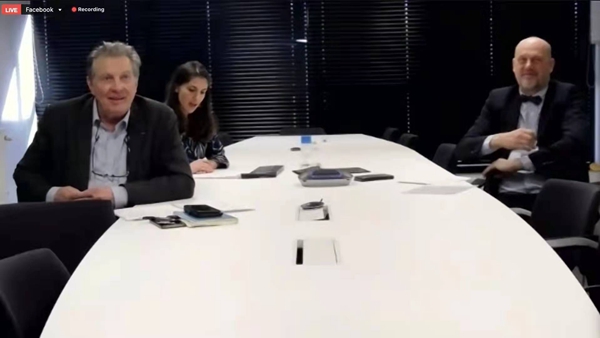 The artist selected to represent the city of Changsha was Ms.Wang Yilin, She worked with Miyuki Oka, the artist selected by the city from Sapporo.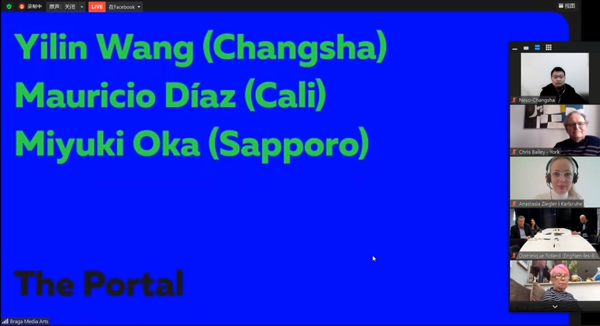 The guests at the City to City launch on 9 February will be welcomed by the Secretary of the Mayor of Cali, Mrs Liliana Sierra Chavez, and will hear addresses by the UNESCO Assistant Director-General for Culture, Mr Ernesto Ottone, and the Coordinator of Media Arts Cities, M. Dominique Roland. This is followed by an interview with artist, curator and Executive Director of the International Symposium for Electronic Art, Sue Gollifer, presentations by members of the creative teams, and of the artworks themselves.
  
  The livestream of the City to City launch can be viewed on Facebook here. https://fb.me/e/1dIaWxTdn
  
  The artworks can be experienced online at the website of the Media Arts Cities. https://mediaartscities.com/city-to-city/
  
  A recording of the launch will be made available subsequently here https://mediaartscities.com/city-to-city/
  
  The online exhibition of the first, award-winning*, edition of City to City: Human Responsibility, in 2020, can be viewed here https://www.bragamediaarts.com/en/city-city/
  
  UNESCO Creative Cities Network (UCCN)
  
  The UNESCO Creative Cities Network (UCCN) was created in 2004 to promote cooperation with and among cities that have identified creativity as a strategic factor for sustainable urban development. The cities which make up this network work together towards a common goal: placing creativity and cultural industries at the heart of their development plans at the local level and cooperating actively at the international level.
  
  Participating cities
  
  Austin (USA)
  
  Braga (Portugal)
  
  Cali (Colombia)
  
  Changsha (China)
  
  Enghien-les-Bains (France)
  
  Guadalajara (Mexico)
  
  Gwangju (Korea)
  
  Karlsruhe (Germany)
  
  Kosice (Slovakia)
  
  Sapporo (Japan)
  
  Toronto (Canada)
  
  Viborg (Denmark)
  
  York (UK)
  
  List of Artworks and Artists
  
  PlaceHolder – Ivana Durkáčová (Košice), Luciano Rodriguez Arredondo (Guadalajara)
  
  BLUR – Jorge Ramos (Braga), Julien Gaillac (Enghien-les-Bains), Anna Kim (Gwangju)
  
  The Portal – Yilin Wang (Changsha), Mauricio Díaz (Cali), Miyuki Oka (Sapporo)
  
  told-hold – Taeheon Lee (York), Meiyan Chen (Karlsruhe), ARCOS (Austin)
  
  Highwave – Manuel Alejandro Jiménez Reyes (Toronto)
  
  Note
  
  * City to City wins first Fondazione Santagata Award
  
  City to City 2020 has been recognised as the best international project for sustainable development to be developed by a UNESCO Designation in 2020/21. This is a new award made by the Italian Fondazione Santagata and RO.ME Museum Exhibition, and was presented in Rome on 17 November 2021.
  
  Biography of the artist representing Changsha
  
  Sound designer, audio engineer and music composer. Graduated from University of York, majored in music technology with MA degree. She is now working as audio engineer at Hunan Broadcasting System. She has cooperated with many directors, musicians, and artist and Her sound and music works has won more than five times of 1st prize in national sound production competions and has been invited as lecturer to many professional art colleges , TED,and CCBN meetings.
  The link for the artwork:
  
  https://miyukioka.com/portal/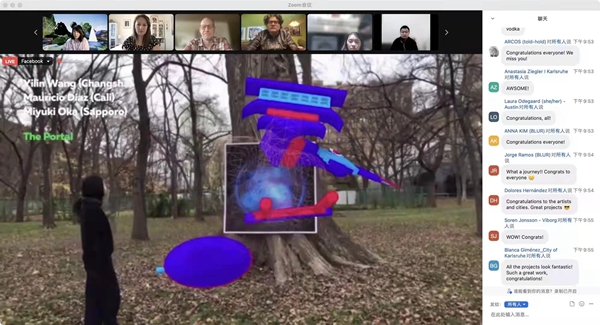 Further information
  For further information, please visit our website
  
  http://www.center4mediarts.com/indexC.html