The multi-interpreted "C+C" media art residency aims to transform the traditional cultural resources into urban innovative and creative vitality factors through media art. Achieving cultural interpretation by means of artistic expression, and making the title of "Creative City of Media Arts" of Changsha become more professional, modern, artistic and diversified. So Huxiang culture could show more diverse fascinations and vigorous vitality to the world.
In order to strengthen the resident artist's local experience in Changsha and in-depth exchanges with the public, transform the urban cultural experience to artistic creation, and eventually accomplish a co-creation of a public art event by presenting a exhibition, a series of activities will be carried out around 4 significant actions:In-residence artists "Going into the countryside, into the community, into the university, into the enterprise". And this time the PLAN8T will not only be leading the going in to the community activity, which is Jane's Walk with the Sustainable City, but also will be hosting the Pecha Kucha sharing session with all the artists; let the audience have a deeper understanding of the stories behind arts creation.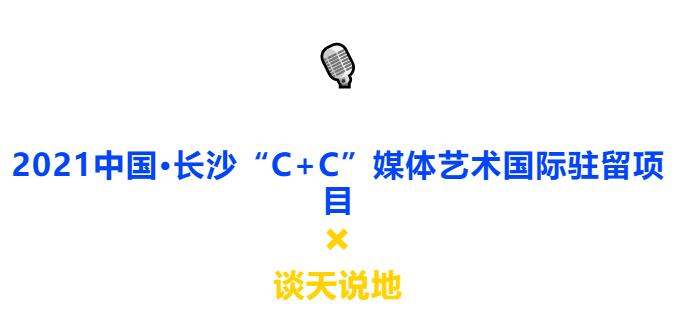 时 间
  Time
  12月4日(周六)
  December 4th, 2021
  14:30-18:00
  地 点
  Location
  怪物避难所
  Monster Family
  *长沙市开福区中山亭
  潮宗街历史文化街区永清巷2号
  可导航「怪物避难所」
  票 价
  Fee
  免费
  Free
  预定方式
  Reservation
  添加P8星球小助手预定座位并入群
  Add PLAN8T Assistant to make reservation and join the group
  *门票限量30张!(Tickets are limited to 30.)
MTZ (China) started independent electronic music art creation in 2009. Its outstanding individual melody made it recognized by the domestic pioneer electronic music label and signed to release records in a very short time. He started a national tour in 2010. In 2012, he founded Changsha first new media visual art group M.C.T.L. The team's scope includes: visual installations, music party, visual live, 3D mapping, video art, music video etc.
分享主题▼《Gameboy&Chiptune音乐如何打开我音乐世界的大门》
"How Did Gameboy & Chiptune Music Lead Me into The World of Music"
现场带入chiptune 音乐party,更有入门教程学习如何使用Gameboy制作chiptune音乐。
Live chiptune music party, and there will be a tutorial of how to make chiptune music using a Gameboy.
José Drummond (Portugal) is a Portuguese artist currently based in Shanghai. His research-driven practice is an enigmatic and poetic investigation of the space in-between with questions of displacement, transience, and fragmented identities. Making use of a heterogeneous formal language where Installation, Video, Light, Photography, Performance, Painting, and curatorial initiatives intersect, Drummond's process-based hybrid works defy classifications and artistic genres. His works are made with a strong experimental aspect. He is the director of VAFA - international video art festival, in Macau, and holds an MFA in Creative Practice from the University of Plymouth (UK) and the Transart Institute in New York (USA). He is a 2016 Sovereign Asian Art Award finalist and received scholarships from the Orient Foundation (Portugal), the National Centre of Culture (Portugal), and the Cultural Institute of Macau. He participated in Transart Trienalle in Berlin and represented Portugal at Valencia Biennale in 1992.
分享主题▼《仿生人会梦见电子羊吗?》
"Do Androids Dream Of Electric Sheep?"
若瑟·狄莫的艺术理念及作品介绍。
The art concept of José Drummond and introductions for his artworks.
RULA (China) - Urban graffiti artist from China, under the influence of his family, he started drawing at a very young age, he didn't realize what he really wanted until he met Graffiti during 2007. By 2010 he went to London studying Fine Art Digital at University of Art London Camberwell College of Art, and finished his master degree of art. In 2012 he held his first Solo Exhibition at Old Bath Gallery in London. After 4 years living & traveling around Britain and Europe, RULA returned to China to continue his career. In 2017 he launched "WALLSKAR" - an international graffiti artist network which bridges the Chinese graffiti art with the globe graffiti art scene by organizing public graffiti festivals. His studio has provide creative services to multiple brands and organizations including Balenciaga, Moncler, Volkswagen, BMW, PUMA, MISHKA, K11, IFS etc.
分享主题▼《如拉的宇宙粒子》
ROSMICAL by Rula
"ROSMICAL …… 如同种子落地生根于城市多层空间的底部,时间让它生长,如树冠一般繁茂;自我复制衍生构建出不同的形态与空间,它可以与引力相抗衡不受约束,可以由自我意识主导而相互吸引组合成形,在无形与有形之间自由转换。"
"Just like a seed landing and rooting at the bottom of the city's multi-layered space, time let it grow and canopy; self-replication creates different forms and spaces, which can compete with gravity without restraint, and can be led by self-consciousness and mutually attracted to form, freely transforming between the intangible and the tangible. "
MJ Lee (Korea) 's physical body as an indicator of the world artist perceives, This lead her to investigate and expand her perceptions and experience, by creating art that transcends genre, often using the physicality of her own body through performance, video art, sculpture, installation, and any number of physical manifestations.
分享主题▼《无法传译的声音》
the voice that cannot be translated
信息不是知识,知识不是智慧,智慧不是真理,真理不是美丽,美丽不是爱,爱不是音乐,音乐却是最好的。
Information is not knowledge. Knowledge is not wisdom. Wisdom is not truth. Truth is not beauty. Beauty is not love. Love is not music. Music is the best.
Weiyi Li (China) is an artist (weiyi.li), designer (weiyiandfriends.com), curator (bigbadgallery.com), publisher (re-publication.com) and retailor (currently-available.com) who lives and works between these five URLs. She raduated from Tongji University in 2009 with a bachelor's degree in art design, and in 2012 from Yale School of Art with a master's degree in graphic design. In the same year, she won the Rebecca Tylor Porter Award. In 2018, she was shortlisted for the Huayu Youth Award and is currently studying for a PhD in Design Engineering at the Royal College of Art in London.
分享主题▼《纣王沉迷洒色》
"King Zhou Was Indulged in Women and Boose"
通过两个视频讲述如何从幼时涂写激发创作灵感与如何通过"泡泡"深入创作与了解一些有趣的艺术发展史。
Telling the stories of how to get creatively inspired from childhood doodles and how to use "bubble" to learn some interesting art history and create artworks from it.
Anthony Reed (United Kingdom) is an artist and photographer who now works and lives in Shanghai. He works mainly in medium format film and digital photography. Reed graduated from Norwich University of the Arts in 2007 with a degree in Fine Art. After that Reed moved to China to study Chinese at Qingdao Ocean University and then went on to work as a photographer. His work broadly explores the built environment and the processes of transformation in the past 12 years in China, mostly in his new home in Shanghai but also in many other parts of the country. First as an outsider and observer, then as a habitant, he has witnessed the drastic transitions of this land, documented them with his own visual language and depicted the interactions between these diverse locations and their inhabitants.
分享主题▼摄影艺术家生活背后的真相
Truths behind Living as A Photographer
展示最真实的摄影艺术家的工作流程与创作方式和日常生活状态,以及一些作品展示。
Showing the real work process, creative methods and daily life of an artist as a photographer, as well as some works display.
Cunming Sun (China) attended the Jiangnan University and the ENSBA Lyon, respectively, obtaining a bachelor's degree in literature, a degree in arts, followed by a master's degree in art. Sun's work is fraught with signs gleaned from his daily life. His visual language is laconic by nature, by working with ready-made products, often changing the object's original semantics, in order to extend its appearance romantically or ambiguously by means of subtle variation. Sun used his gestures as the response to reality, addressing themes of cultural identity, individuality, and the overarching constructs which govern such concepts. Visual elements are presented in a strained way, illuminating the self-reflective quality of itself. His media-diverse practice encompasses ready-made and found objects in addition to film and video. He is the founder of the brand "Indirect Kiss", which includes podcasts, design and other cultural projects.
分享主题▼《犒赏系统》
Reward System
"因为生活和伟大的作品之间 I 总存在某种古老的敌意。" ——里尔克《安魂曲》
"For somewhere there is an ancient enmity between our daily life and the great work." From Rilke's "Requiem For a Friend"
Hutch Wilco (New Zealand) is an independent curator, critic, writer, editor, and project manager. He worked for National Museum of New Zealand Te Papa Tongarewa. During his time with the National Museum, he was involved in the development of over 100 exhibitions and artist commissions. He has developed exhibitions in partnership with the Mexican National Archaeological Museum; Staedal Museum, Frankfurt; the Museum of Naples; the Victoria and Albert Museum; the National Museum of China; the Tokyo National Museum; the Australian Center for Moving Image; and the China Art Museum Shanghai. He has also developed and managed exhibitions in the 2009, 2011, 2013 and 2015 Venice Biennale.
分享主题▼《在艺术和文化领域工作是什么样的体验 》
"Working in Arts and Culture"
在艺术和文化领域的多个行业里工作的体验和一些艺术理念及作品的介绍。
What is it like to work in multiple fields of arts and culture as well as sharing some art ideology and works done before.
  谈天说地独家合作电台
  本期场地合作机构
  项目时间Duration11.08 - 12.15
  指导单位Guidance Unit
  主办单位Presenter
  承办单位Organizer
  执行单位Operator
  协办单位Co-organizers