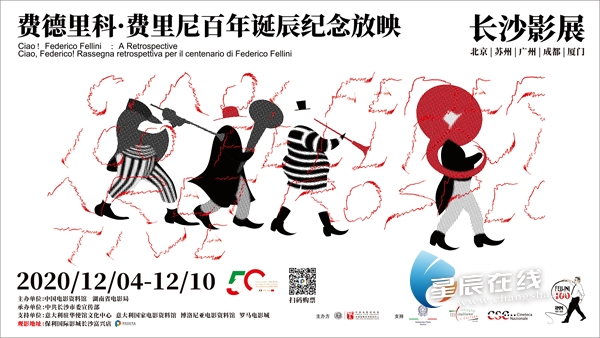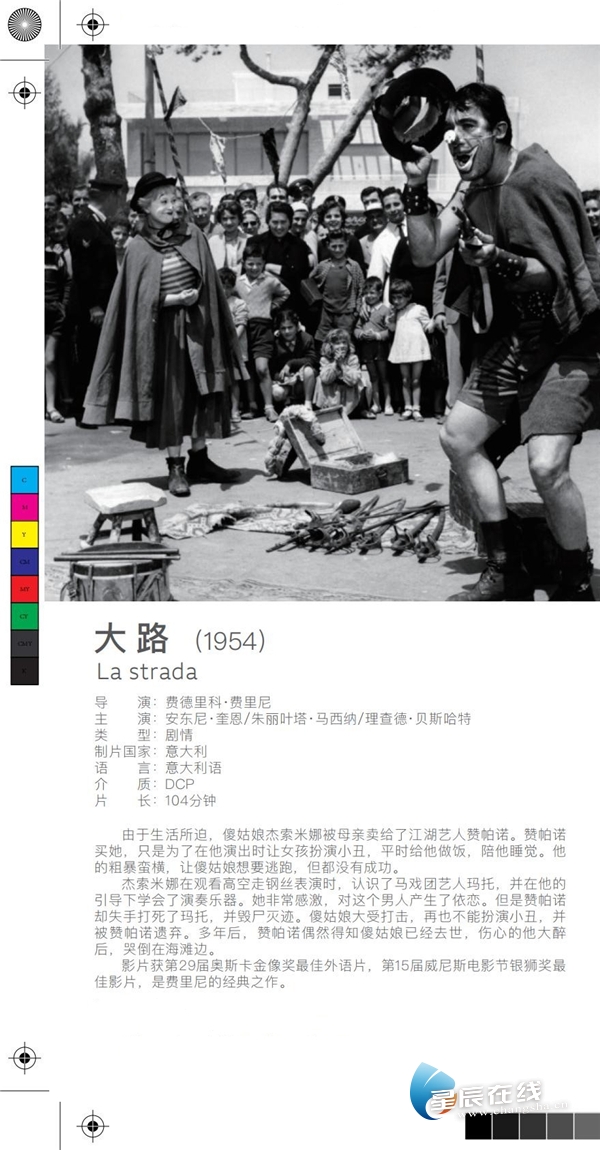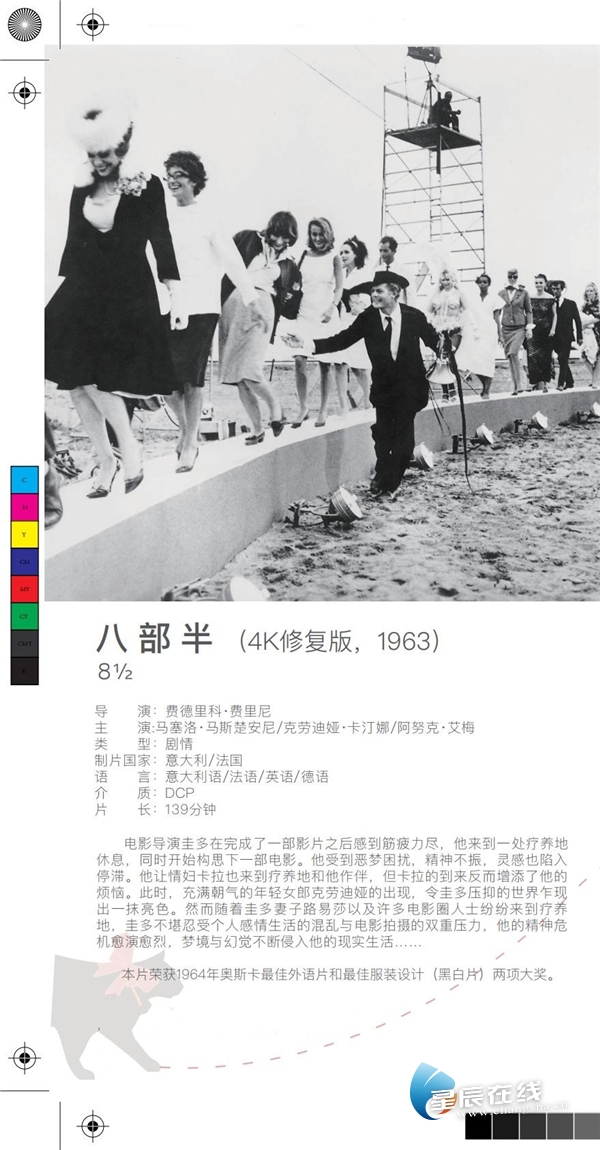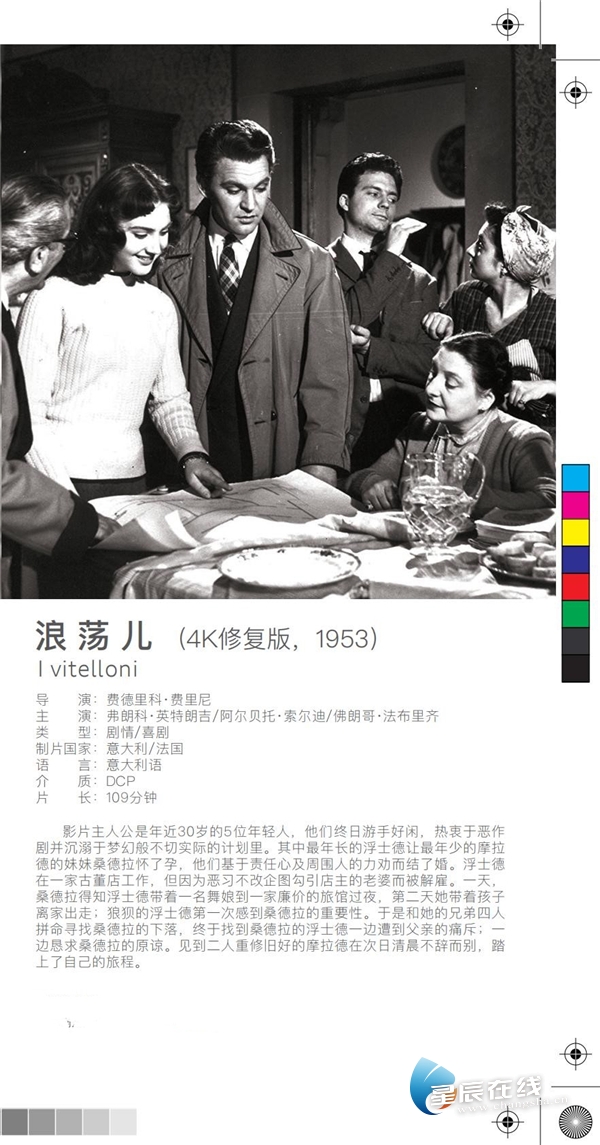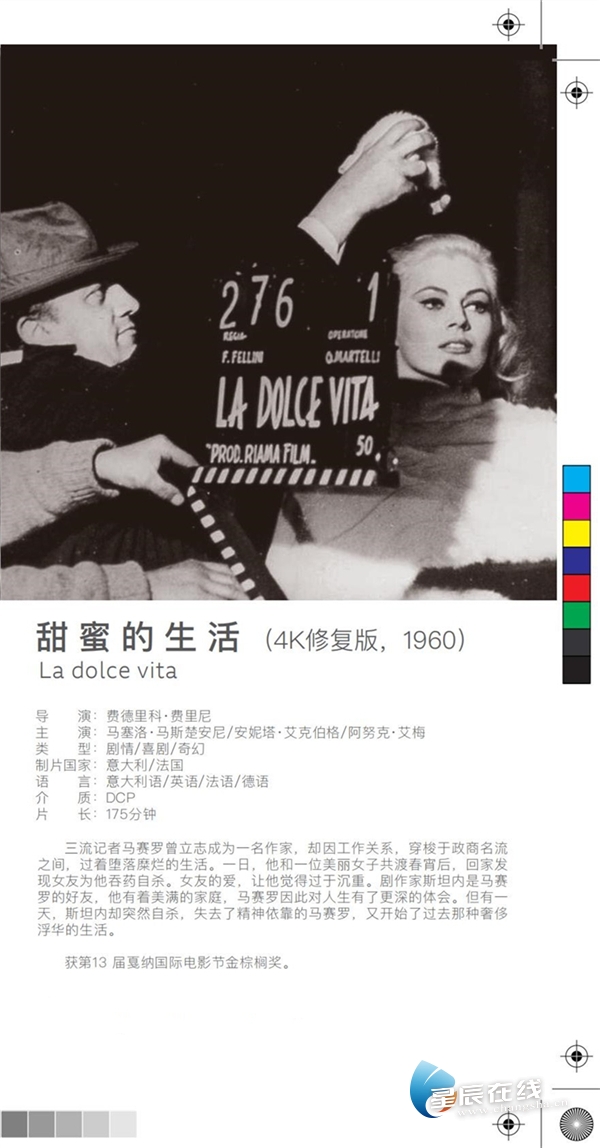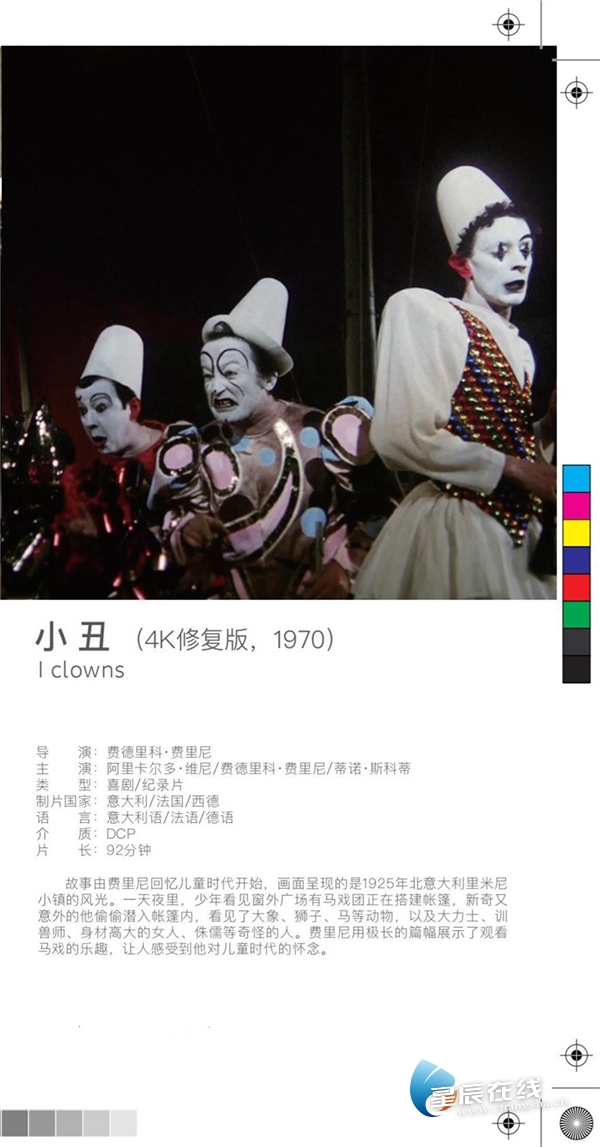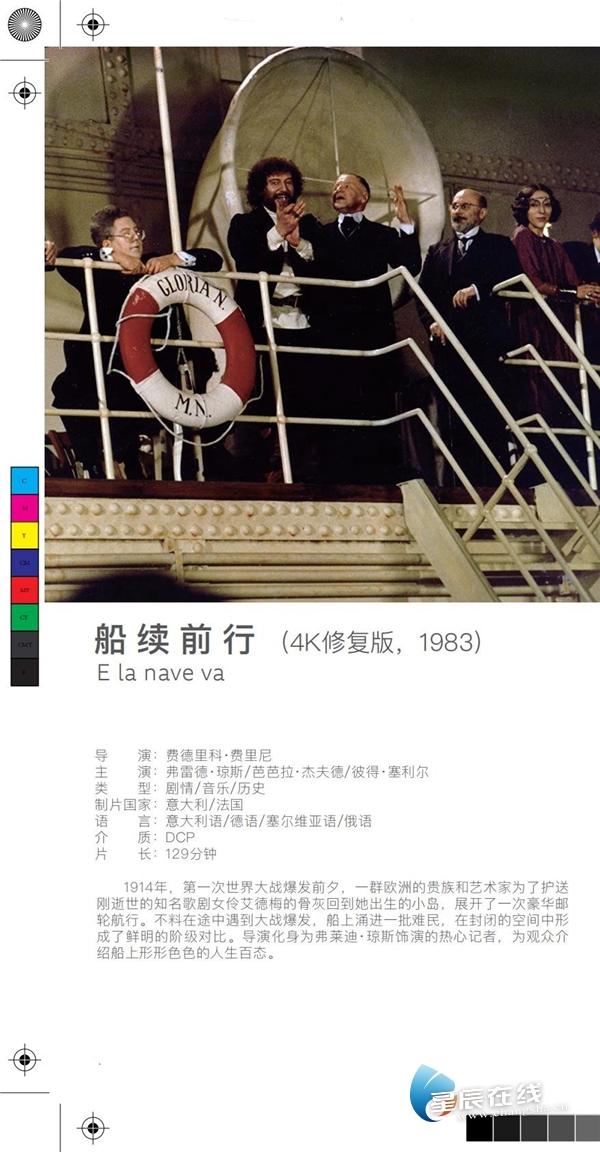 2020 is the 100th anniversary of the birth of the Italian film master-Federico Fellini. Although the master is gone, his works on the screen are still often talked about by people. From December 4th to 10th, 6 classic films directed by Fellini will be screened in Changsha, namely "La strada", "8½(Eight and a Half)", "Vitelloni", "La dolce vita", "Clowns" and "E la nave va" , These films have a time span from 1953 to 1983, and are mainly presented to Changsha audiences in 4K restored versions. For this screening, Changsha film fans are enthusiastic, and the pre-sale box office of the film festival is rather hot.
Federico Fellini, born on January 20, 1920 in Rimini, Italy, is an Italian film director, screenwriter, and producer. His work has won the Academy Award for Best Foreign Language Film, the Palme d'Or at the Cannes Film Festival and many other honors. He himself has also won the Academy Award for Lifetime Achievement Award, Golden Lion for Lifetime Achievement of Venice film festival and a series of honors. On October 30, 1993, Fellini died of illness. Italy held a state funeral for him. UNESCO cast the "Federico Fellini Medal" specially for him.
2020 marks the 50th anniversary of the establishment of diplomatic relations between China and Italy. With the strong support of the Italian Embassy in China, the Cultural Center of the Italian Embassy in China, and the Italian National Film Archive, the China Film Archive launched the "Federico Fellini Centennial Birthday Commemorative" film exhibition, reviewing the film creation career of Italian Federico Fellini on an unprecedented scale.