The third edition of the UNESCO Creative Cities Beijing Summit is held from 17-18, 2020. Jointly organized by UNESCO, the Ministry of Education of the People's Republic of China, the People's Government of Beijing Municipality, the National Commission of the People's Republic of China for UNESCO, and the Beijing Municipal Science and Technology Commission. The Summit under the theme 'Creativity empowers cities, technology creates the future' and is held both online and offline. During the two-day event, more than 30 representatives of international organizations, city leaders, innovative entities and research institutions from 16 countries and regions were invited to share their visions into urban management and sustainable development.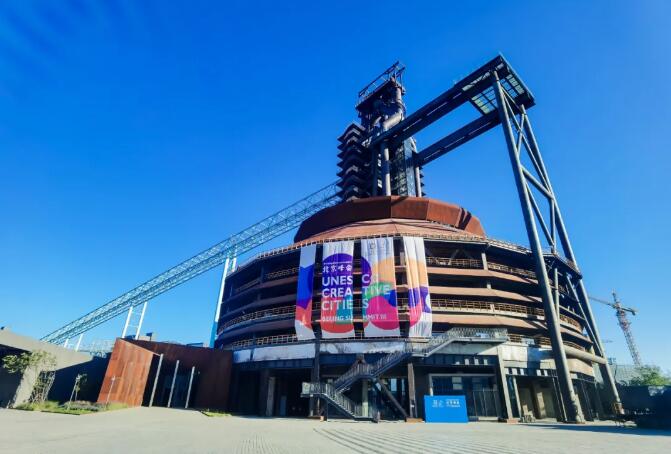 As the first international creative cities event organized by UNESCO and local governments after the outbreak of the COVID-19, the summit aim at shaping future cities in the "post-epidemic era" and the prevention and control of the epidemic. It focused on how to use new technologies to empower culture and creativity as well as design more forward-looking and optimized urban management methods, models and concepts with the parallel advancement of work and production. It also emphasized the digital economy to discuss how to incorporate cross-domain technologies in the city management system to further improve the quality of life of the people.
"In this period of fragility, this period of uncertainty, cities are unique spaces for solidarity, cooperation, and innovation. They are where the future of our societies will be defined." the Director-General of UNESCO, Audrey Azoulay, remarked in her opening speech.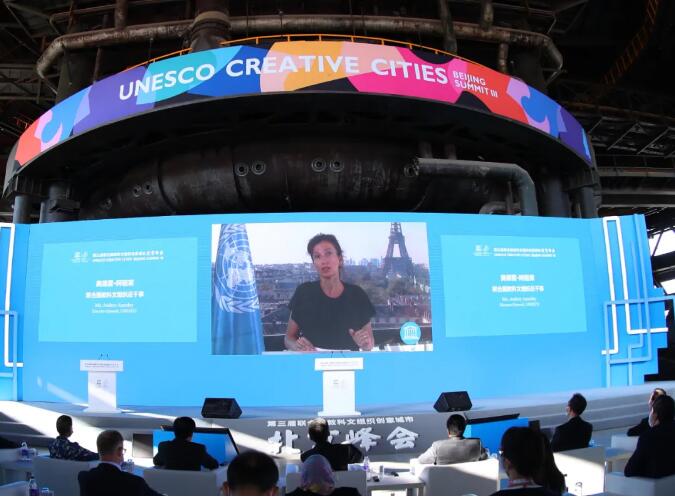 The e-publication "UNESCO Creative Cities' Response to the COVID-19" was officially launched by Ernesto Ottone R., Assistant Director-General for Culture of UNESCO during the Forum. This publication collates 70 innovative practices which the UNESCO Creative Cities Network had collected from more than 90 member cities in 44 countries since March, leveraging the power of culture and creativity in response to COVID-19. It is now available in Chinese, English and French.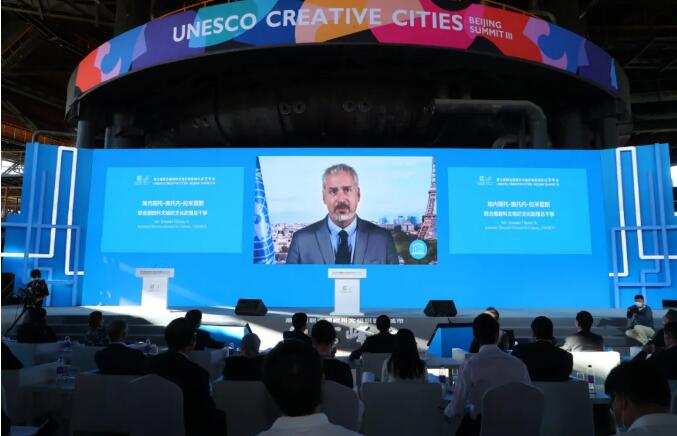 "The UNESCO Creative Cities Network provides a unique platform to demonstrate the power of culture, to connect cities across the world, for inclusion, for innovation and creativity." Dr. Marielza Oliveira emphasized at the main forum.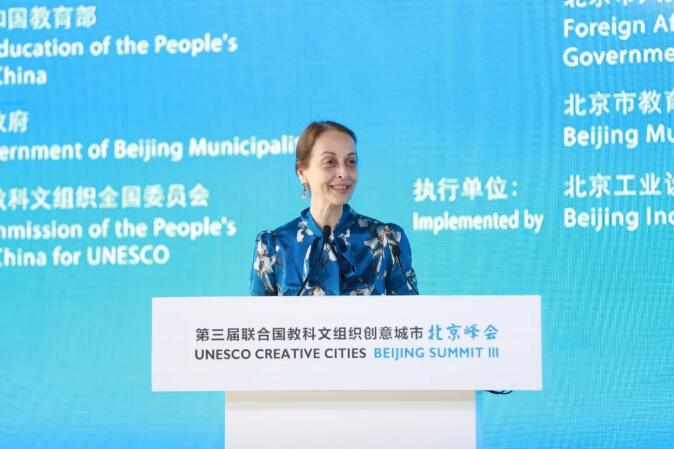 The Summit also features a lineup of prominent guest speakers including Mayor of the People's Government of Beijing Municipality, Chen Jining, Vice Minister of Ministry of Education, Zheng Fuzhi and Director General of Beijing Municipal Science and Technology Commission, Xu Qiang. In addition, it is worth mentioning that the offline venue of this "Beijing Summit" cleverly echoes the theme of "Creative City" and "Protection and Reuse of Industrial Heritage" of UNESCO. The new Shougang Park is a benchmark project for Beijing to explore "urban revitalization" on the basis of protecting and utilizing industrial relics.