This Morning, with the theme of "Hello! Media Arts", the "Bringing Media Arts into Campus" activities in Changsha were launched. The activities will present the most cutting-edge new media arts with interesting form and rich content to primary and secondary school students in Changsha.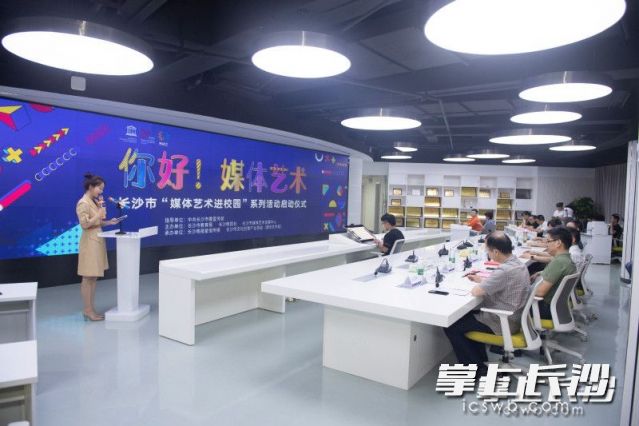 The activities will bring media arts lectures to schools to enhance students' understanding of media arts. At the same time, the 2020 Changsha "Bringing Media Arts into Campus" Creation Competition will be held to guide students to observe the world with their eyes and hearts, and feel the charm of Changsha--"the City of Media Arts". During the summer vacation, the primary and secondary school students will also be organized to participate in the selection of the best reader for a special study program, an immersive digital light show about Chinese poems.
  "What kind of media arts activities will be carried out?" "Is media arts the arts shows on TV? Is media arts the advanced technology applied on computers and TVs?" At the launching ceremony, four student reporters from Rongyuan Primary Schools in Furong District also came to the scene. They felt exciting for the "Bring Media Arts into Campus" activities, and they were expecting to know what media arts exactly is.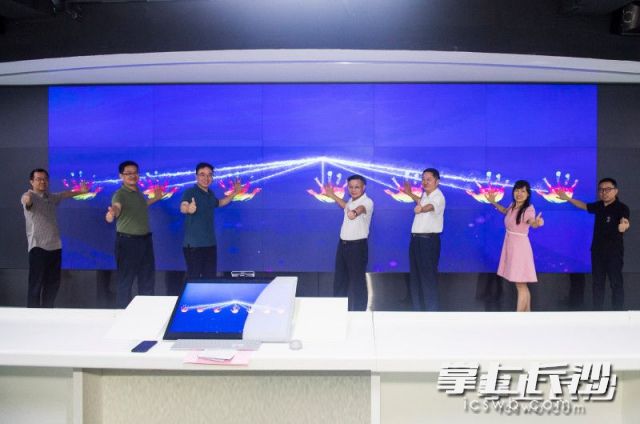 In fact, "media arts" is the art expressed through media. For example, calligraphy and painting are not media arts, but once they are combined with media, and the scenes move and become animation played on TVs, computers, mobile phones, and even presented through virtual reality technology, then they are considered to be media arts. The popular sci-fi films, the Orange Isle fireworks show, and drone light show are all media arts. Media arts seems to be mysterious, but actually it is everywhere in people's lives.