After the industry's internal selection, citizen voting, expert review and other procedures, the results of Changsha's Top 10 News Events of 2019 were announced on April 23. The Adoption and Release of Changsha Initiative by UNESCO was selected as one of them.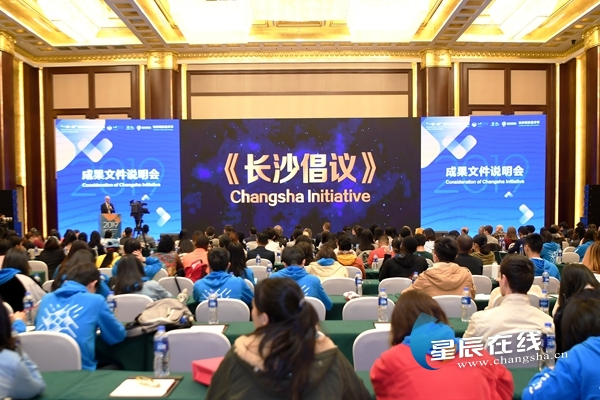 From March 31 to April 5 in 2019, during the Third International Youth Forum on Creativity and Heritage along the Silk Roads (IYF3), 124 young people from 85 countries along the Belt and Road gathered in Changsha. They discussed and co-authored the Changsha Initiative, which was released on April 3. On April 23, Changsha Initiative was included in the UNESCO Digital Library, and its Chinese and English versions were also published on the UNESCO Silk Roads Online Platform. On April 27 , Changsha Initiative was included in the List of Deliverables of the Second Belt and Road Forum for International Cooperation announced by the Ministry of Foreign Affairs of the People's Republic of China.
The selected news events were occurred in all fronts of all industries and fields in Changsha from January 1, 2019 to December 31, 2019. They were meaningful to the economic, cultural and social development of the city, had a huge impact on society and also brought great satisfaction to the citizens. Among them, there were news events related to major political issues, economic development, and people's livelihood, as well as cultural news events that received enthusiastic responses. This selection attracted extensive public interest and involvement. More than 1.05 million people participated in the public voting.
Other news events selected in Changsha's Top 10 News Events also includes: Changsha: High-quality Theme Education Promotes High-quality Development; Changsha was Awarded China's Top Ten Most Influential Cities of Nighttime Economy and Became Well-known on the Internet; Academician Yuan Longping was Awarded the Republic Medal; Sany Group Became the First Industrial Enterprise Whose Sales Revenue Exceeded 100 Billion in Changsha .