Themed on "Hello, Media Arts", the event "Bring Media Arts into Campus" kicked off in Changsha Experimental Primary School on November 21st, aiming at making more students know about media arts through attractive ways. The event included media arts classes and a media arts interactive exhibition.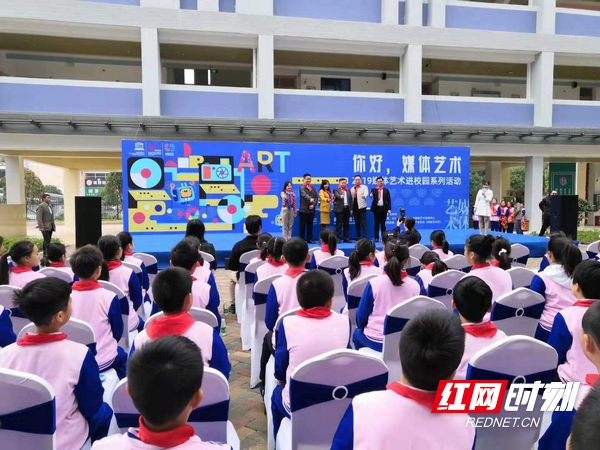 At the media arts classes, a teacher from Media Arts Center of Changsha presented videos, pictures and sounds to tell pupils what is media arts and where media arts can be applied to. Students were attracted by these amazing works of media arts and were eager to speak out their ideas about media arts. "I think media arts can be used to comfort our mind. When I am in a bad mood, media arts can cheer me up," a student said with a big smile on his face.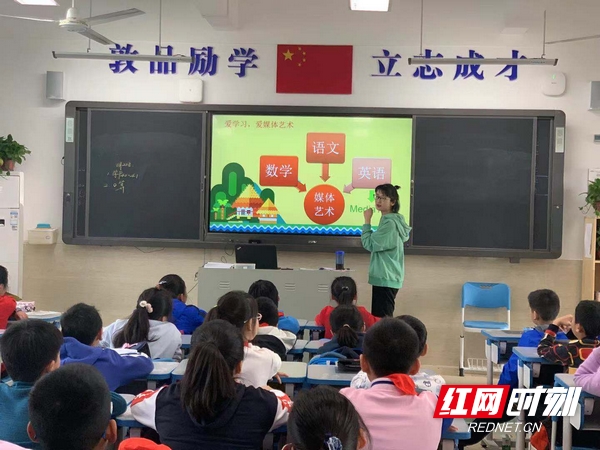 "Generally speaking, media art is the art expressed by means of media. Science fiction films, fireworks, drone light shows and so on are all media arts. Media arts can be found in everywhere in our life," the teacher said.
At the "media arts interactive exhibition", students interacted with media arts installations to experience the creativity and novelty.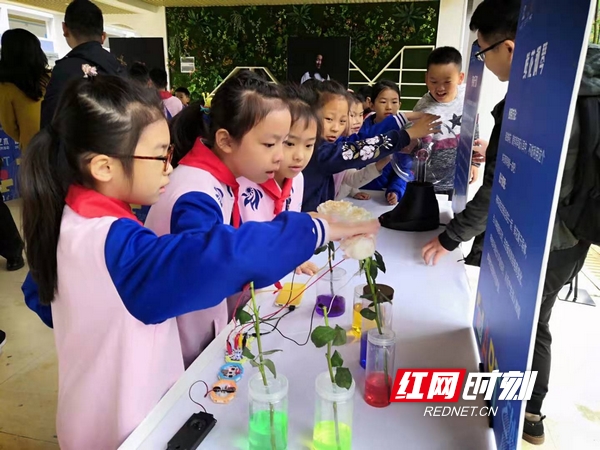 Students could learn programming and apply it in the robot competition at the interactive exhibition. The staff also provided explanation timely, making students thoroughly understand each installation .
Children is the future of the city as well as the important strength for the development of media arts. Guided by the Publicity Department of CPC Changsha Municipal Committee and organized by Education Bureau of Changsha, Changsha Evening News and Media Arts Center of Changsha, the series event will be held in primary schools and universities in Changsha in the coming year.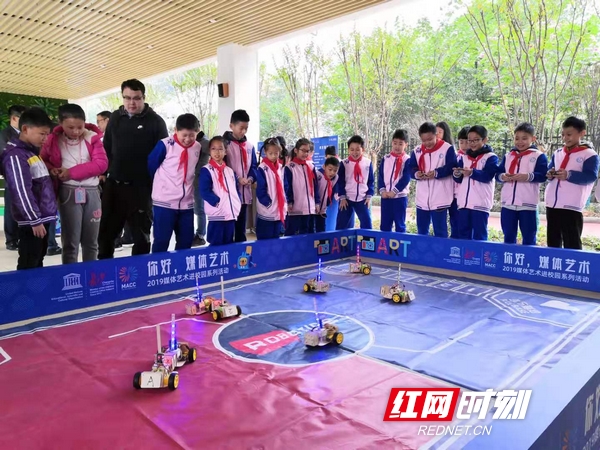 Changsha was awarded the honor of "City of Media Arts" by the UNESCO on November 1st, 2017. The city is pushing forward the three-year action plan of accelerating the construction of the city of media arts by training local media arts talents, setting up relevant educational system and supporting primary and middle schools to offer media arts related courses.