The immersive digital light show "SCENE OF POEM" was unveiled in Meixi Lake International Culture Art Centre Multi-Functional Theater at 8pm of February 22nd, 2019. The Show put visitors in an artistic illusion: Wind blows through the curl of incense with the peach trees in full bloom; Snow falls soundlessly with the waterfall pouring down from the void; The sun, moon and stars are close at hand with beautiful poems resounded in the ears. Accompanied by the ancient poetry and poets, people touch the nature, see the world, and return to the beauty till reach the softest part of heart, which makes it a journey awakening their most beautiful emotions and yearnings.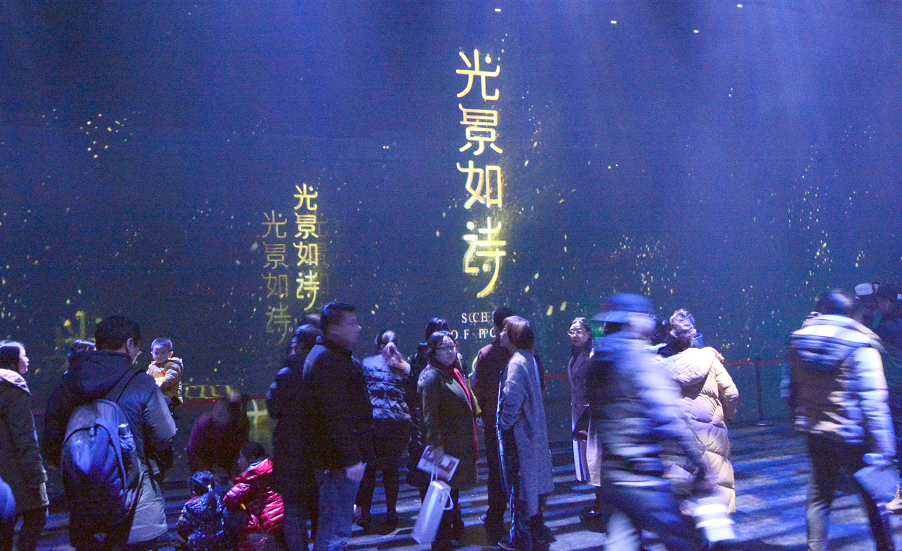 According to Li Yan, the general director from TVZONE, "SCENE OF POEM" is a brand new IP of Changsha after being listed as an UNESCO City of Media Arts. She aims to reproduce the history and cultural accumulation of China's civilization through a large immersive digital light show. The holographic technology and multi-terminal numerical control technology are used to break through the three-dimensional space. The Show is the first performance in China to have the audience stand in the scene and being integrated as a part of the Show. "This is a constructive attempt and a brave exploration," said Li Yan.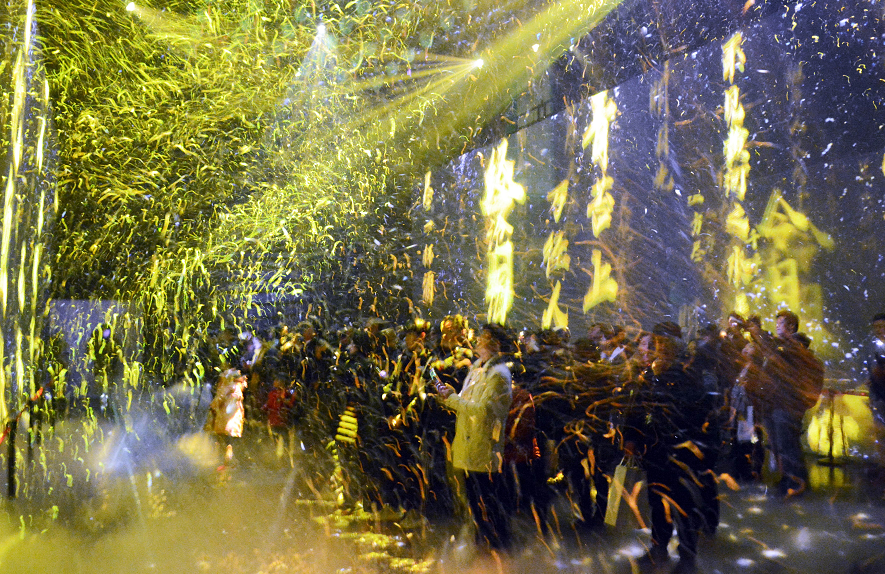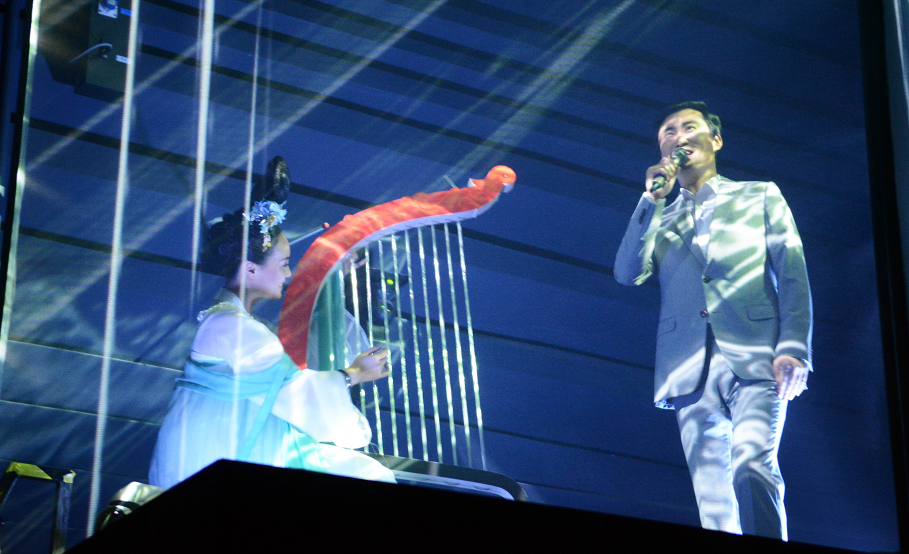 Li told the reporters that the "SCENE OF POEM" is an all-round, multi-angle and full coverage light show. The ceiling, floor and walls of the entire theater are being fully used to present the beauty of Chinese poetry in 360 degrees. Unlike performances we usually see, the audience's attention is not limited to the stage, wherever your eyes touch is a beautiful view. In the theater, the audience can feel the bright stars and the hanging moon above the head, the waving clouds and the towering mountains just around, This is the real "immersion".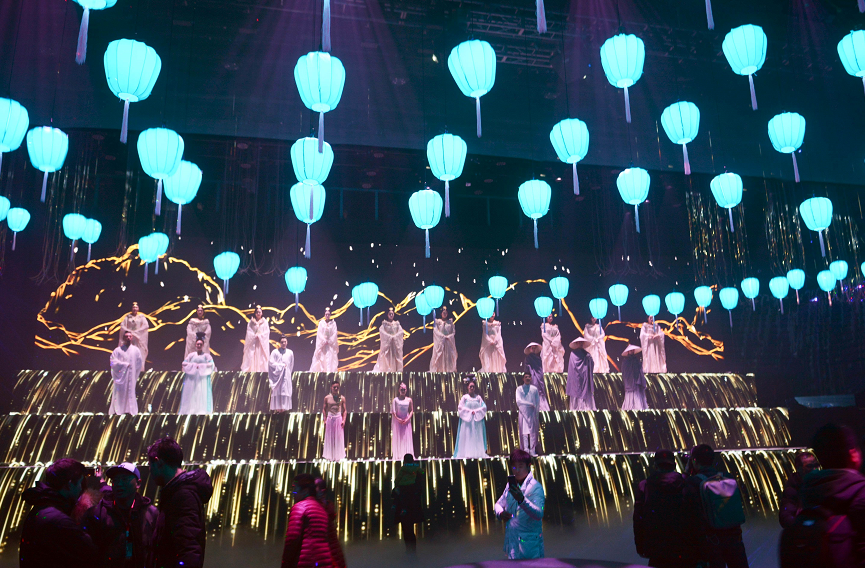 The whole show consists of three parts: Poetic Scene, Under the Moon, Mountains and Rivers. With no seats provided, the audience enjoys the Show while walking through the theater. Having a dialogue cross time and space with poets like Li Bai, stimulates audience's infinite imagination towards poetry and infinity.
"The real culture is deeply rooted in the hearts of the people, not just in the books. We hope through "SCENE OF POEM", poetry and infinity could be visible, audible and tangible", Li Yan told reporter.