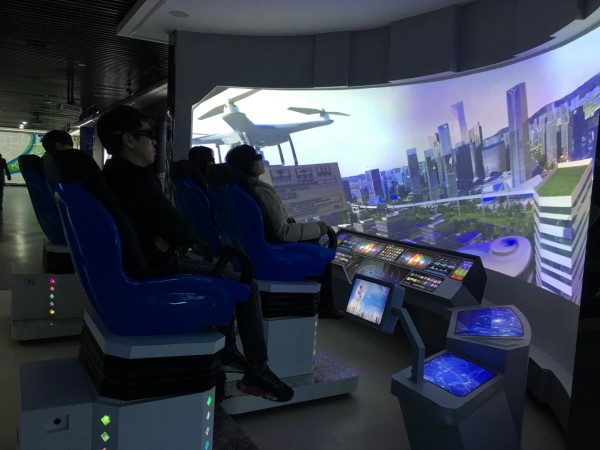 Gwangju artists experience VR tour in Malanshan Video Culture and Creative Industrial Park.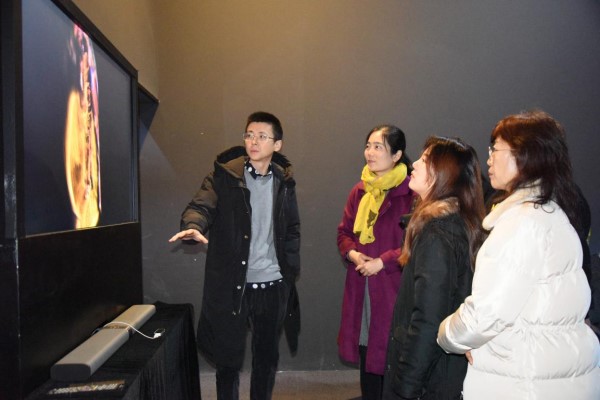 Gwangju artists visit the New Media Art Lab at Minghe Group.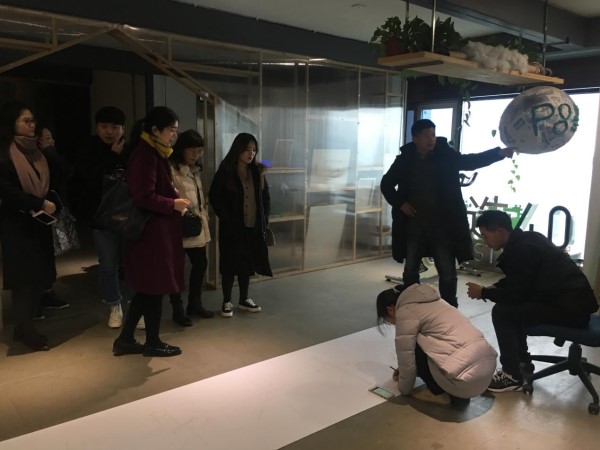 Gwangju artists meet young artists who are in the process of creation in P8 Sustainable Innovation Community.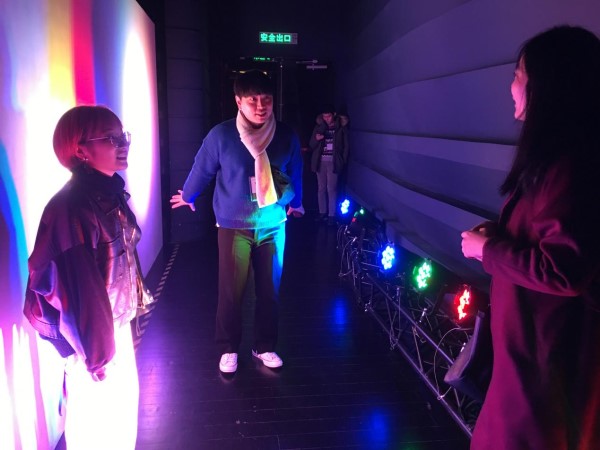 Moon Chun-hyuan, one of the Gwangju artists, is excited to share how he uses lighting equipment in artistic creation.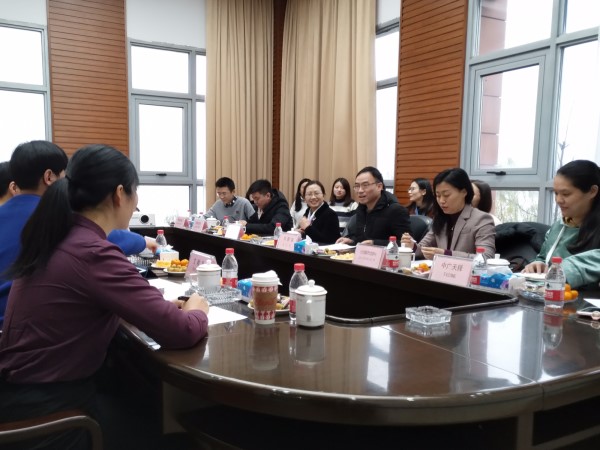 Symposium between Changsha Development Center of Media Arts and Gwangju artist delegation from Gwangju Cultural Foundation
On December 5th, invited by Changsha Development Center of Media Arts, Gwangju, city of the media arts in Korea, sent a delegation of media artists to pay a five-day visit to Changsha Media Arts industry parks, enterprises, cultural and artistic landmarks, with the intention of establishing a normalized cultural and artistic exchange with Changsha and seeking further cooperation opportunities between 2 cities.
Artists visited Malanshan Video Culture and Creative Industrial Park, Minghe Group, FIRE-SHOW, P8 Sustainable Innovation Community and other representative media arts enterprises during their visit and had in-depth cultural exchanges and technical discussions with Changsha local entrepreneurs and artists.
Both parties exchanges ideas about normalizing frequent exchange between Changsha and Gwangju, fostering the operation and development of media arts platform and the artist residency program, in the expectation of signing a MOU on the 2019 Changsha Media Arts Festival. Park Jun-woo from Gwangju Cultural Foundation said that Gwangju should learn from Changsha's experience on the development of media arts, and explore the potential of cooperation between art and industry.
Mr. Liu Xinzhou, Director of Changsha Development Center of Media Arts, told the reporter that during this visit, several local cultural enterprises showed great interest in cooperation with Gwangju artists, and they had even reached a preliminary consensus. He hopes that Changsha, via the UCCN platform, could further develop communication and cooperation with international cities at government, enterprise and artist levels, thereby, promoting the rapid growth of its economy, commerce, culture and tourism.