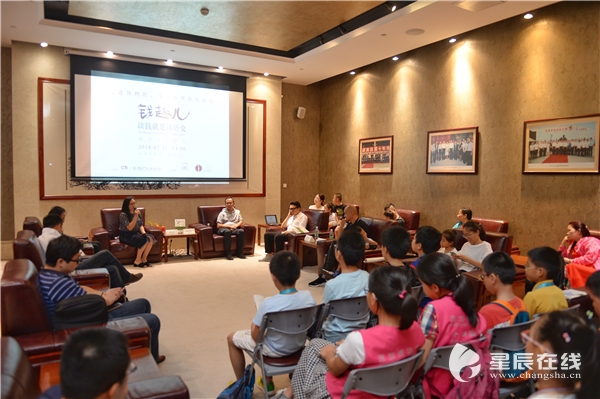 (Hunan Juvenile & Children's Publishing House held the "Long history in small coins" event in Shenzhen Museum on July 21st. The guests were discussing with the host concerning book culture.)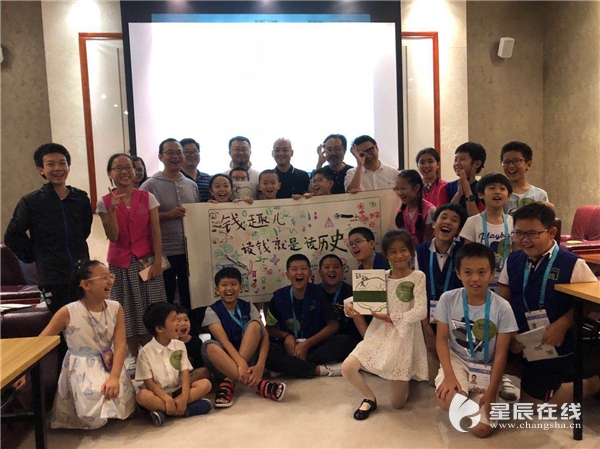 (A 2-meter long scroll painting completed by children, each child painted his or her favorite coin on the scroll.)
On the afternoon of July 21st, Hunan Juvenile & Children's Publishing House held the "Long history in small coins" event in Shenzhen Museum, debut for the new book "Numismatics Reflects History".
China has a long history. The ancient Chinese coin is the only currency discovered by now who uses characters as the main visual all over the world. The mutual promotion between coins and characters makes coins the media and epitome of the development of Chinese characters, and characters the important visual patterns of coins. Currency is the epitome of the economy, culture and even aesthetics of each dynasty, representing the national strength and emperor's taste then. So from the history of coins, we can see the whole Chinese history.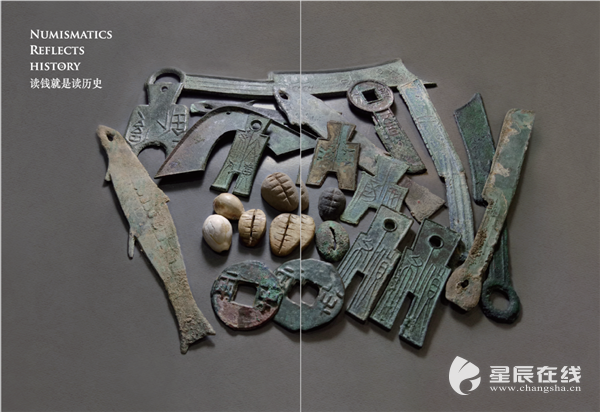 (Illustration in "Numismatics Reflects History".)
The book "Numismatics Reflects History" introduces the ancient Chinese coins by modern illustrations based on historical facts, presents in a simple way the form and state of coins in various dynasties and the evolution of calligraphy font, which makes it easier for readers to devote into the boring historical events and anecdotes and have a general understanding of the Chinese history and the ancient coins. The book aims to popularize Chinese traditional culture from the ancient coin knowledge, enhance the confidence and love of young people for Chinese culture, and cultivate the spirit of exploration. This book is not only for young people, but also for adults to learn more about the origin and development of history and coins. Through a series of interactive activities, the event enrich the knowledge of both parents and children as well as broaden their horizons.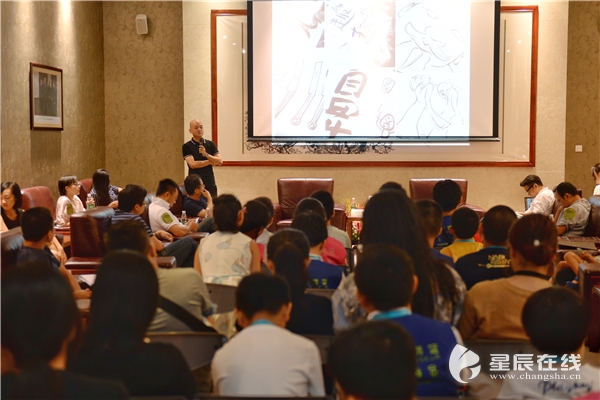 (Zhang Yihan, the author of "Numismatics Reflects History", was sharing the book.)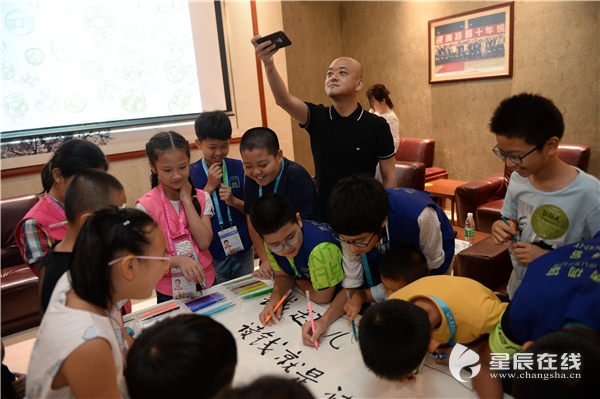 (Children were painting ancient coins on the scroll.)
The event also invited young volunteers of the museum, 10 families with children, and famous illustrators and designers in Shenzhen who love traditional culture. The children were particularly enthusiastic for the interactive activities, they completed a 2-meter long scroll painting under the guide of Zhang Yihan. Each child drew his or her favorite coin on the scroll. They've also took a group photo with the completed scroll.
After the event, the host introduced the ancient coins of the Eastern Han Dynasty, the Western Han Dynasty, the Five Dynasties and the Ten Kingdoms, as well as the Song Dynasty collected in the museum. Children can feel and love traditional culture since childhood by looking for these ancient coins and observing their characteristics.