The KOOZA world tour had arrived in Changsha on June 28. It was the first show of Cirque Du Soleil's performances in China and praised by The Independent to be 'a show that cannot be missed in your Las Vegas trip'.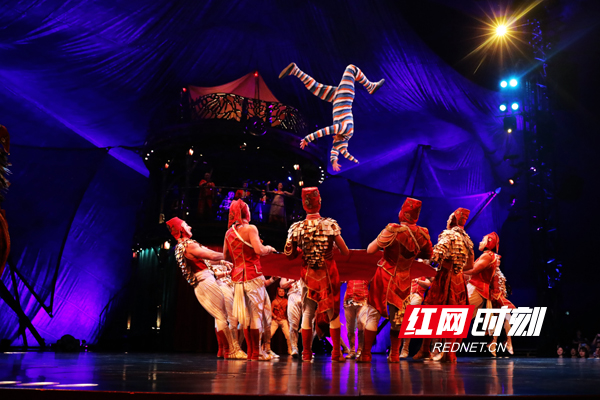 (The performance)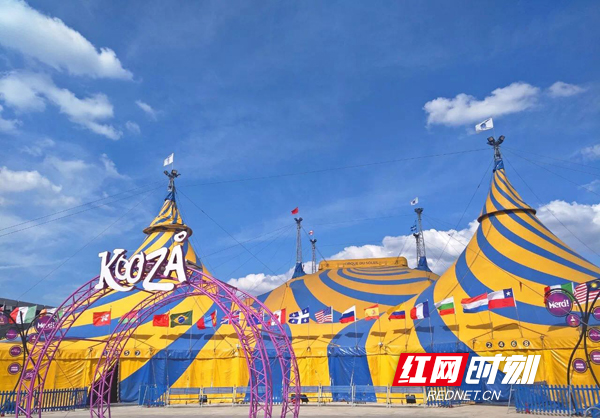 (The yellow-and-blue tents of Cirque Du Soleil.)
Emmy Awards winner Cirque Du Soleil was a world-renowned circus and had delivered wonderful performances in more than 50 countries around the world. KOOZA, as one of its most popular shows, was first performed in Canada in 2007, and this show had been watched by audience in over 18 countries ever since. KOOZA means a box or treasure in Sanskrit language. One most popular feature of ZOOKA show was that there was no animal performer.