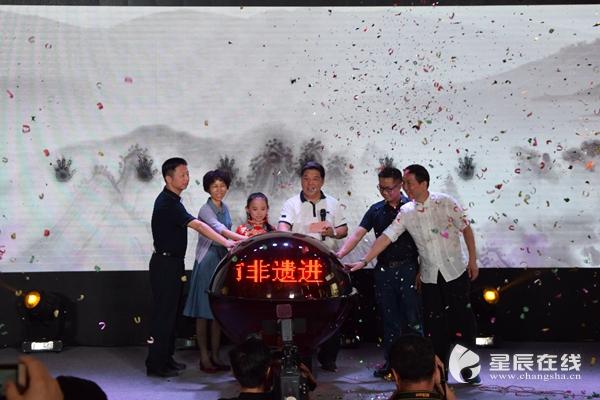 (The opening ceremony of Admiring Intangible Cultural Heritage in School at Meixi Lake Primary School, Changsha)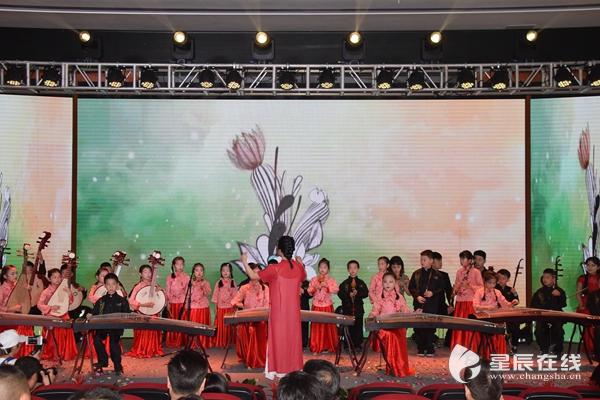 (Chinese folk music performance by teacher and students: Chasing the Moon)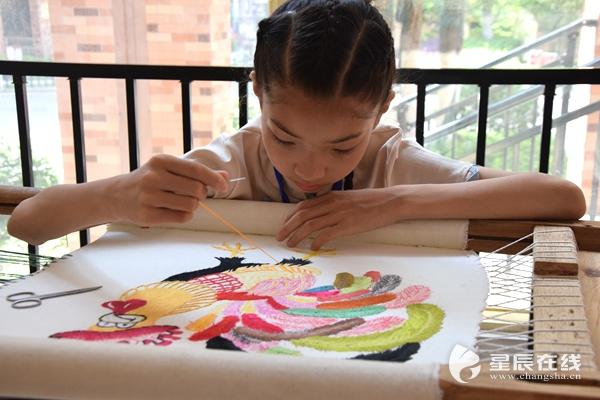 (A girl making Xiang embroidery)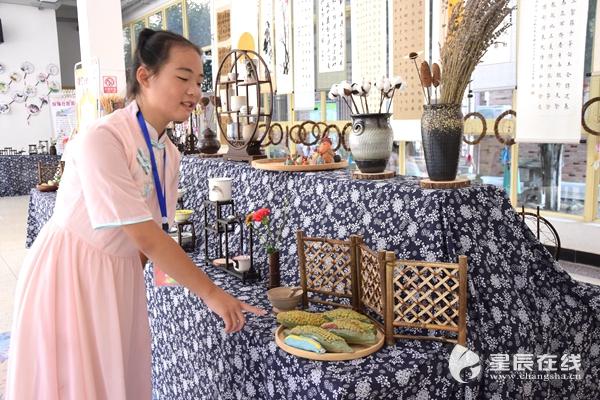 (A girl introducing corns made of clay)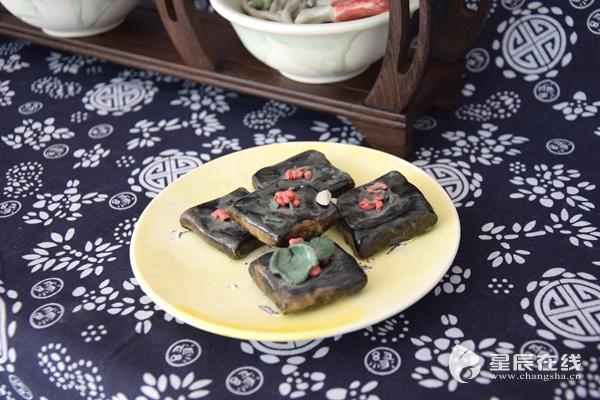 (Changsha tasty: stinky tofu made of clay)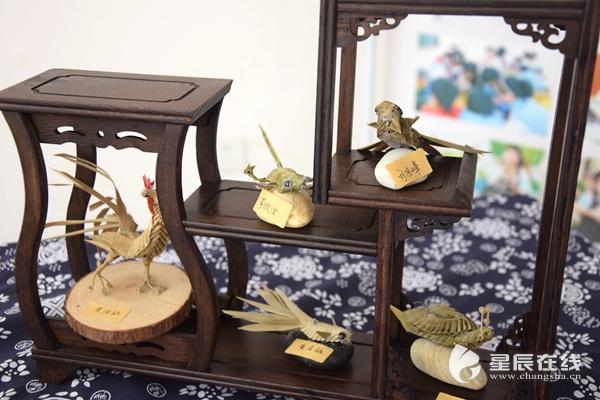 (Crafts made of palm leaves)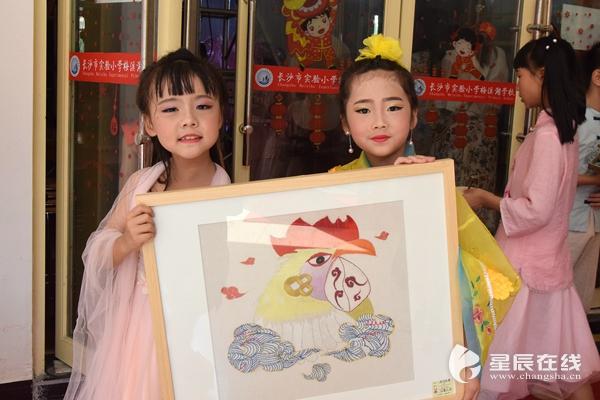 (Children wearing traditional Chinese costumes showing their painting)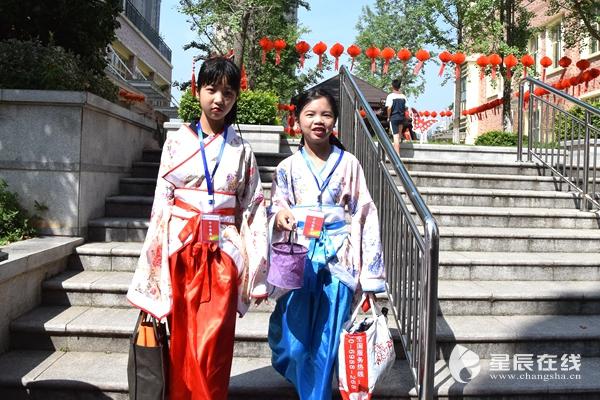 (Children wearing traditional Chinese costumes)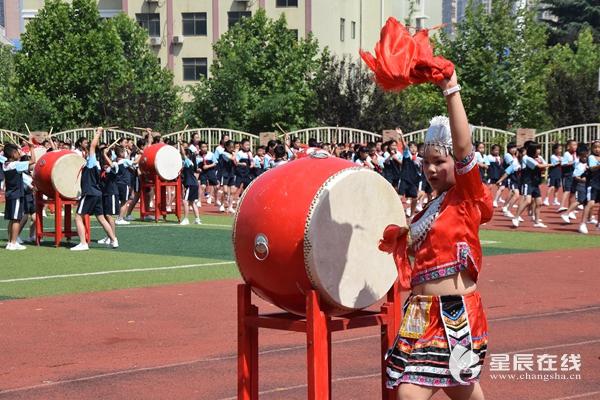 (Drum dance)
The opening ceremony of Admiring Intangible Cultural Heritage in School was held in Meixi lake primary school, Changsha on June 11, as a cultural event of the National Culture and Natural Heritage Day. This was the 3rd edition of themed activities of Admiring Intangible Cultural Heritage in School.
Representatives of the intangible cultural heritage was exhibited here, including Chinese folk music Chasing the Moon, Ode to Jiang Nan and Beijing Opera Facial Make-up, model performance of delicate costume and beautiful crafts made of palm leaves.
The heritage was followed by various selections where participants could make crafts by themselves, including Xiang Embroidery, paper cutting, shadow puppet etc.
This event was an exploration of better preserving cultural and natural heritages of Changsha. As a pilot school of heritage preservation, Meixi lake primary school had made great efforts in combining education with preserving heritage. Associations of Chinese zither, Miao drum, palm fiber weaving, Xiang Embroidery, pottery, shadow puppets and other cultural heritage were founded to encourage children to learn these traditional craftsmanship; inheritors were also invited to give lectures to students.