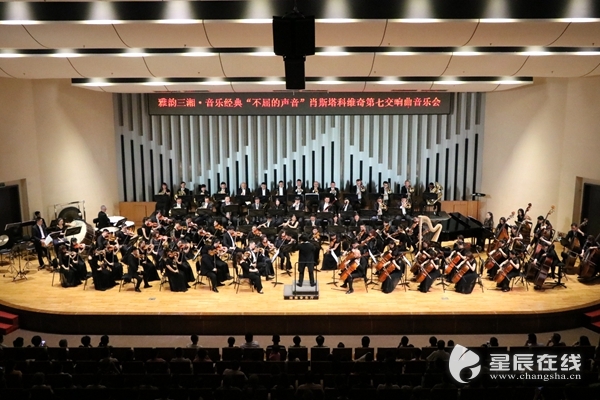 (On the evening of 25th May, the "Unyielding Voice" ---Shostakovich's The Seventh Symphony Concert was performed in the Hunan Concert Hall)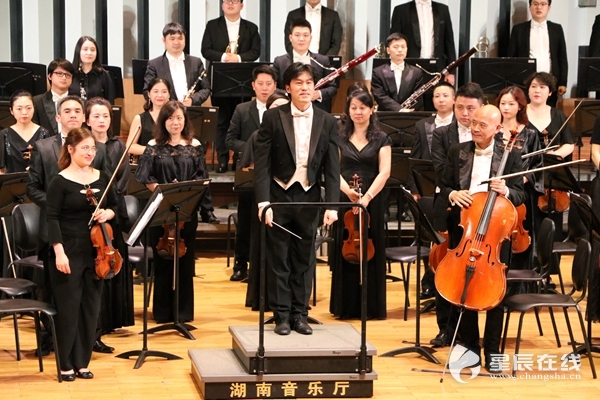 (This performance is regarded as one of the most important classical music staged by the Hunan Symphony Orchestra in the first half of this year.)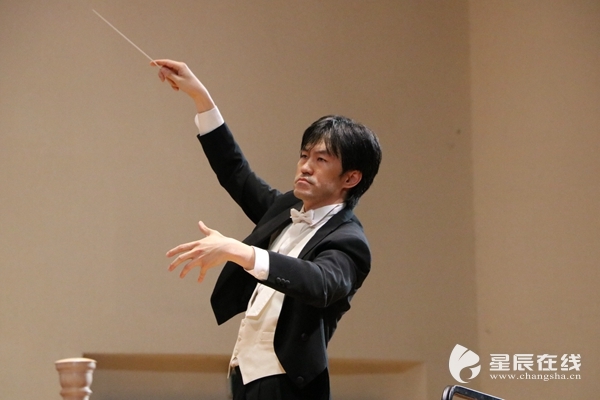 (The conductor---Professor Cheung Chau, a famous Chinese-American conductor.)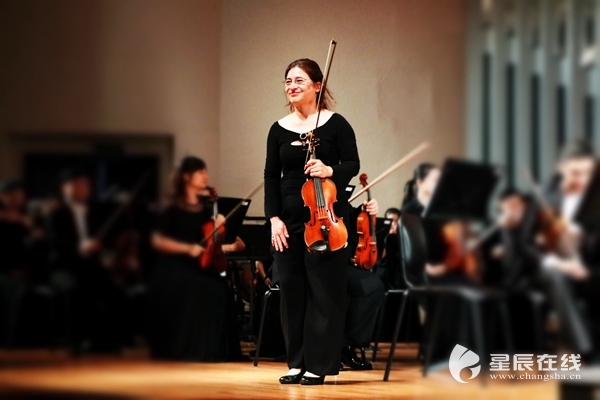 (The concertmaster---Blanka Bednarz, a well-known Polish violinist.)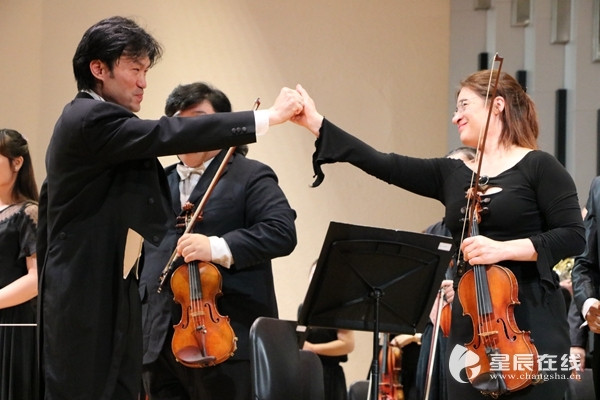 (It is said that this is the first time that Shostakovich's " The Seventh Symphony " was staged in Hunan, which is of great significance.)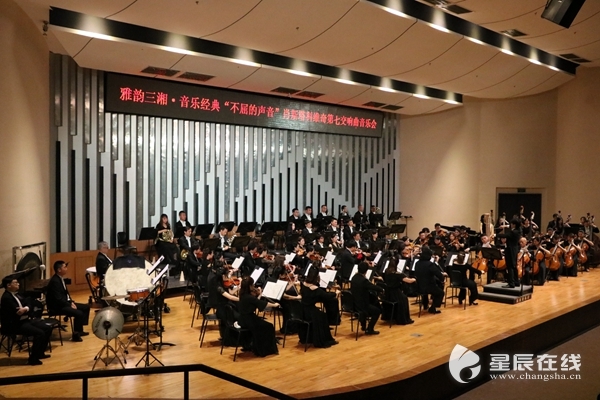 (The Hunan Symphony Orchestra prepared carefully this concert with a large band, which was a nearly 70-minute long performance with great momentum.)
On the evening of 25th May, in the Hunan Concert Hall, the "Unyielding Voice"---Shostakovich's The Seventh Symphony Concert was successfully staged, which is also one of the most important classical music performances of the Hunan Symphony Orchestra in the first half of this year.
The performance was conducted by Professor Cheung Chau, a famous Chinese-American conductor. And the Polish violinist, Blanka Bednarz, is the concertmaster of this performance. During the eighty minutes of repertoire, the atmosphere of fighting spirits and passion were strongly filled with the concert hall. And hearing the music, the audience just felt like they were in that age of bonfires and wars and were fighting for the country and people!
The concert was started with Peer Gynt, an incidental music to Henrik Ibsen's 1867 play of the same name, written by the Norwegian composer Edvard Grieg in 1875. Then the orchestra performed The Seventh Symphony, which is known as a miracle in the history of music and it is indeed a chant of anti-fascism.
The Seventh Symphony is Shostakovich's greatest and most famous wartime contribution. He wrote the first three movements in Leningrad and completed the work in Kuibyshev (now Samara) where he and his family had been evacuated. It was officially claimed as a representation of the people of Leningrad's brave resistance to the German invaders and an authentic piece of patriotic art at a time when morale needed boosting. The symphony was first premiered by the Bolshoi Theatre orchestra in Kuibyshev and was soon performed abroad in London and the United States.