What can you do in 20 minutes? Eating? Reading? Playing the computer? However, in Changsha, you can enjoy a splendid digital firework show which you will never forget!
On the evening of 22nd May, the specially designed Digital Firework Show, as part of 2018 Changsha Media Art Festival and the International Youth Forum on Creativity and Heritage along the Silk Roads, surprised and impressed the whole Changsha city with its magnificence and splendid beauty. 73 youths from 51 countries along the Silk Roads admired the "love letter" on the starry night, the firework show on the Xiang river.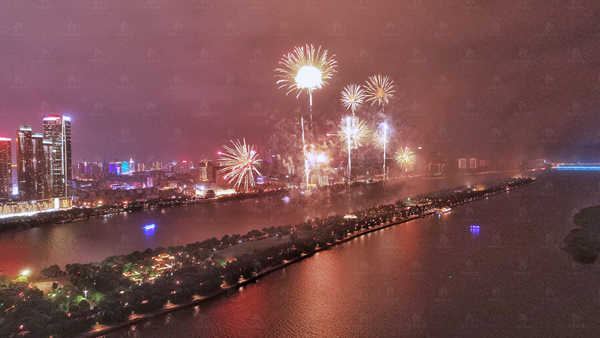 ("Digital Fireworks Show" from the perspective of aerial view.)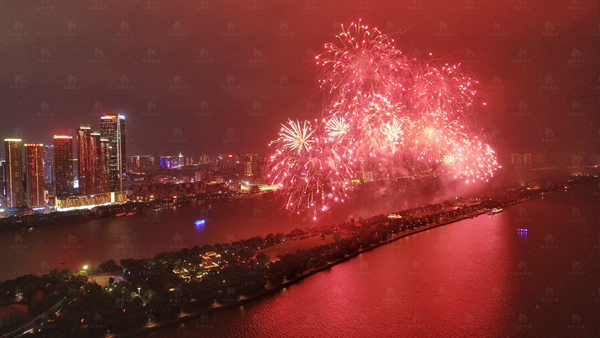 (Beautiful fireworks ignited the entire night sky above Xiang River.)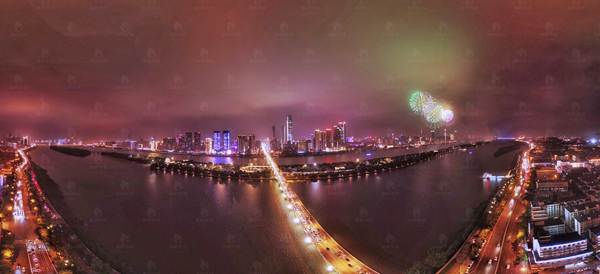 (A panoramic view of the night scenery of Orange Island.)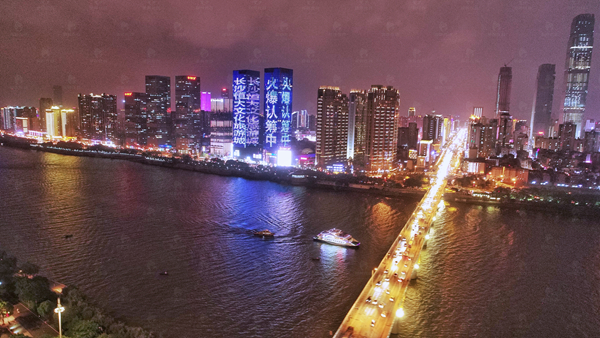 (Aerial shot of Xiang River's night scenery.)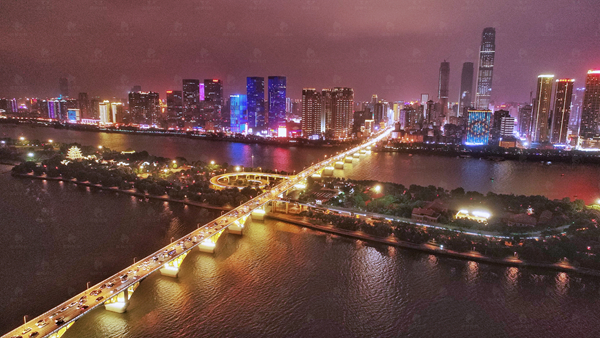 (The color of Changsha.)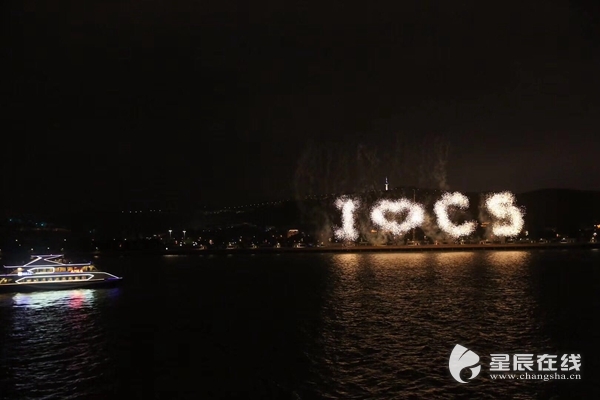 (The pattern "I❤CS" appears)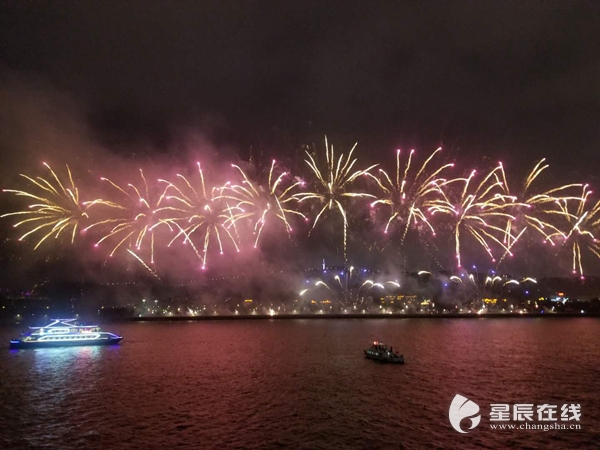 (Fiery trees and silver flowers --- brilliant display of fireworks)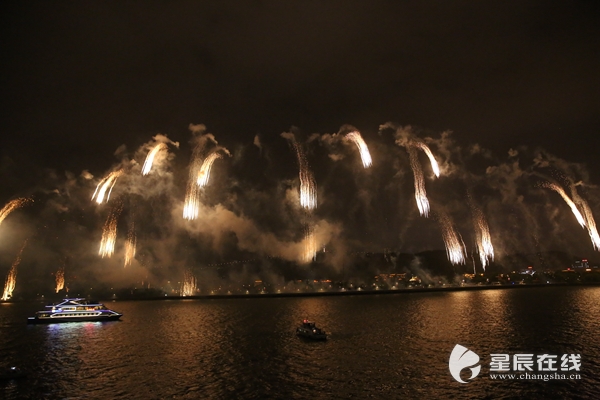 (The fireworks look like the waterfall that hangs down in the sky)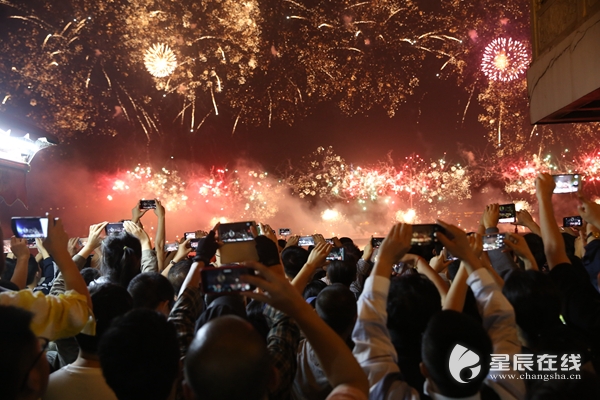 (The lights of mobile phones and fireworks altogether illuminate the night sky of Changsha.)
The digital fireworks show tonight was divided into three chapters: "To Gathering", " To Hometown" and "Chasing Dreams." As an international firework show, it used special-effects fireworks in addition to distinctive features from the perspectives of art, technology and innovation, which was a powerful spectacle, stunning in sight and sound to everyone.
Especially the unique fireworks pattern— "I❤CS", when it appeared over the Xiang River, the youth representatives from all over the world and Changsha citizens who watched the show on the riverside all cheered together, pushing the atmosphere of the fireworks show to a climax.