Double-sided Xiang embroidery, weaving machine, Tongguan kiln ceramics... On 21st of May, the exhibitions of all these "Changsha Elements" are presented at the entrance of the opening ceremony of the 2018 Changsha Media Art Festival and the International Youth Forum on Creativity and Heritage along the Silk Roads.
This may be the most poetic experience of entering an opening ceremony. After the security check, you would see a small band consisted of six handsome musicians are playing the violin or blowing the trumpet. And once they played the instruments with their eyes closed, many foreign representatives would take out their mobile phones to record videos, take photos, and some people even started to dance unconsciously.
In addition to the band, with joyful and smooth music, you can also enjoy the small exhibition of "Changsha Elements". The double-sided Xiang embroidery, the weaving machine of the Liuyang grass cloth, the quaint mahogany chairs, and the famous Guanguan kiln ceramics. All these Changsha elements were all exquisitely placed at the entrance of the Meixi Lake Grand Theatre for everyone to watch, appreciate and spread. The elements themselves and the rich cultural connotations they contain attracted people to stop and appreciate.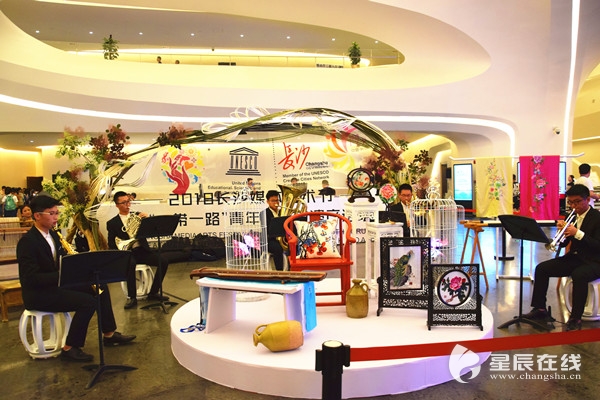 (The small band at the entrance.)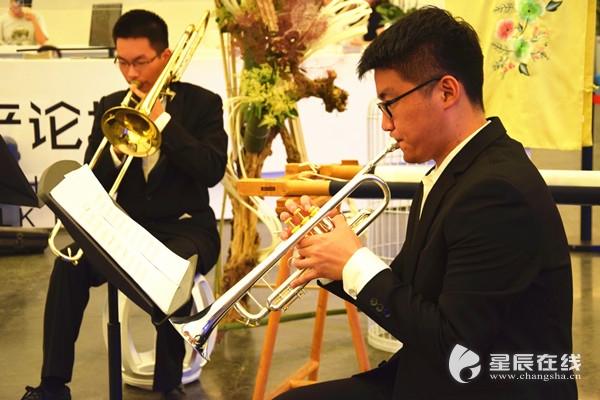 (The handsome musicians were playing beautiful tunes for guests from all over the world.)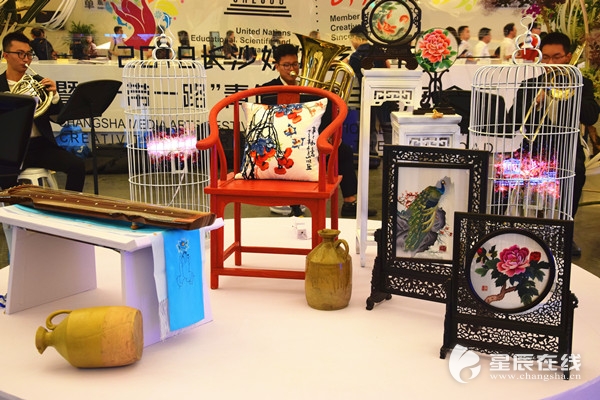 (Double-sided embroidery is a special skill of Xiang embroidery with rich cultural and artistic connotations.)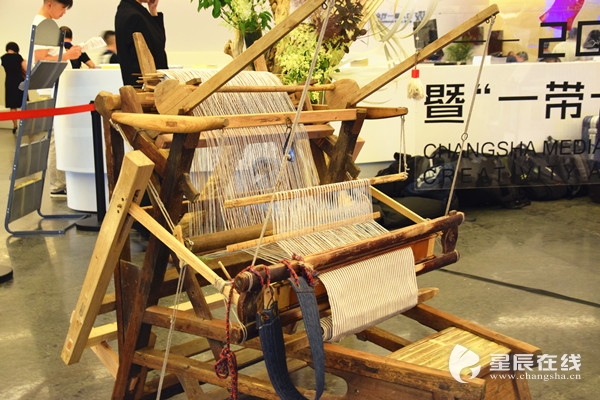 (Though it looks very simple, the weaving machine of the Liuyang grass cloth is very helpful to the craftsmen.)