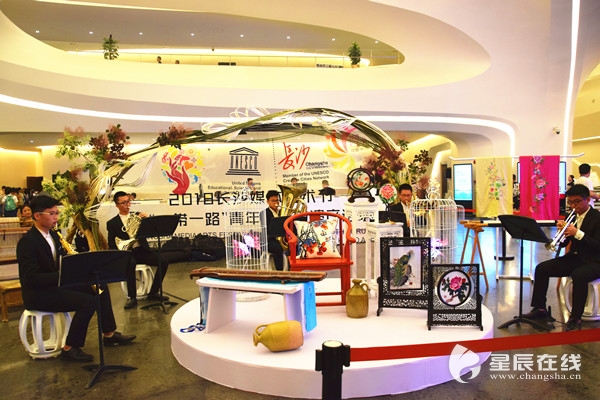 (Unique exhibition at Meixi Lake Theatre)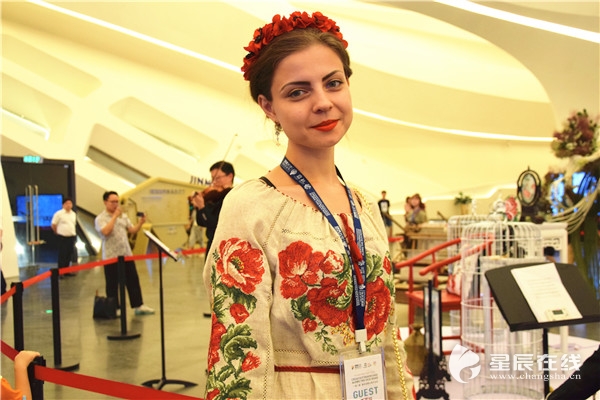 (Ukrainian beauty catches everyone's eyes)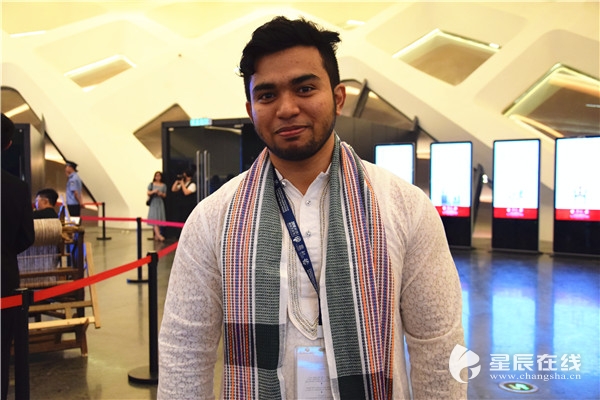 (HASSIB from Bangladesh)
"The 'Jasmine' was played for foreign friends." Li kuangyi, a student from Central South University is playing the violin. The melodious sound of the piano represents the best wishes of him and five other alumni from the bottom of their heart.
On May 21st, before the opening ceremony of the 2018 Changsha Media Arts Festival and International youth forum on creativity and heritage along the silk road, the Meixi Lake Theatre greeted young friends from all over the world. They observed this historic city and appreciated the surprise that modern Changsha brought to them.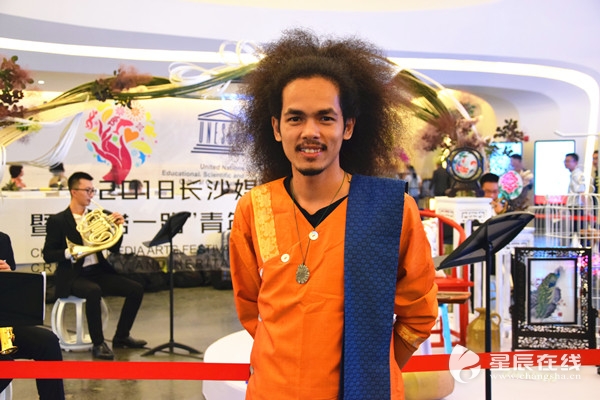 (A Cambodian friend was attracted to the show)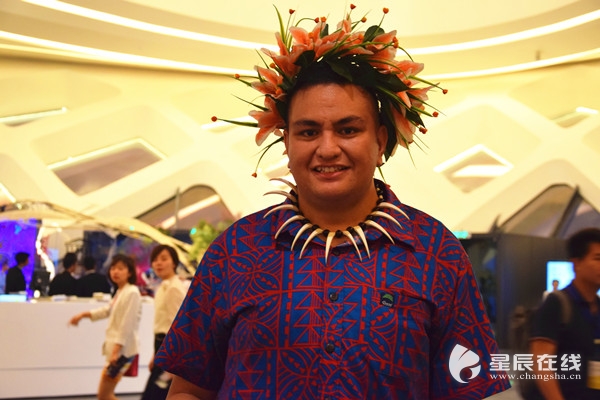 (This friend attracts everyone's attention for his unique style)
When Ukrainian beauty Li Xiao'an entered the theater, she caught everyone's eyes. The exotic girl is tall and her hairstyle is same as the former Ukrainian Prime Minister Tymoshenko's. "I have been to Changsha for three years. I am studying biochemistry for PhD at Central South University. I have completely fallen in love with this city." Li Xiao'an, who speaks Chinese fluently, shared her feelings with journalist. " I would like to experience more culture of Changsha during the opening ceremony of this festival."
HASSIB from Bangladesh was different from Li xiao'an, this was his first visit to Changsha. He was surprised after his arrival and he kept saying "amazing" to express his feelings of Changsha. "I would like to have more opportunities to visit Changsha." A Cambodian friend was attracted to the performance at the entrance. He followed the music and twisted his body. "I have been to China several times. I have been to Nanjing and Guangzhou before. This is my first visit to Changsha and it's really awesome."