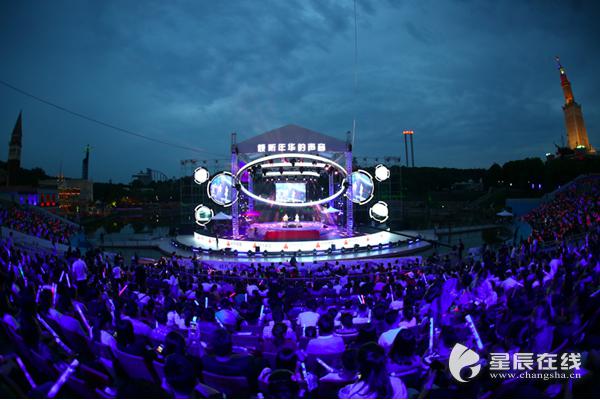 On May 5th, "2018 Era-Folk Music Concert" was held at the Window of the World in Changsha.
On May 5th, the "2018 Era-Folk Music Concert " was held in the Window of the World (a theme park) in Changsha. Folk music artists including Lei Zhao, the popular king in China's independent music, and Wenqi Jin, a new voice of Asian folk music, gathered in Changsha for this performance, bringing the audience of 10,000 a soulful and spiritual enjoyment.
According to Hao Yao, the general director of the concert, they exclusively created the theme "Annual Rings" for this concert as it is a classical scale of time. In addition to the folk music concert, the audience also participated in multiple interactions on the spot. The popular song and dance area was bursting with popularity, and many folk fans enthusiastically sang and impressed each and every passerby. Although they don't know each other, they have the simplest love of folk songs in common and were gathered by this common love.