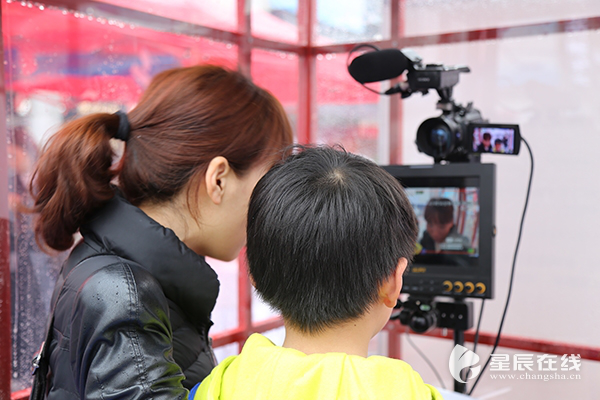 What is media art? Why can Changsha win the favor of foreign experts and cities? Do you have anything to say to Changsha, the media art capital of the world? From March 23 to 25, the " Changsha - World Media Art City " creative exhibition was held in west plaza, pedestrian mall, Huangxingnan road. Citizens can enjoy free viewing of exhibits and experience media art interactive projects.
There are three regions: "creative images show", "interactive experience zone" and "handicraft creation area". Some citizens learned what "media art" means in "creative images show" through text, images and video, some left a message to the world media art city Changsha or played games like "piano on toes" and "3D photograph" in the "interactive experience zone", and the others worked along with craftsmen creating things recognized as intangible cultural heritage in the "handicraft creation area".
On November 1st, 2017, Changsha successfully joined the UNESCO Creative City Network and was awarded the title of "Media Art City" in the world, becoming the first Chinese city to receive this honor. The "Changsha - World Media Art City" creative exhibition, sponsored by the publicity department of the CPC Changsha municipal committee, has been exhibited in the municipal party committee and Changsha planning exhibition hall, and has received tens of thousands of spectators. Next, the creative exhibition will also be presented in the venue of the creative and media arts festival in Changsha, 2018, to impress the world.