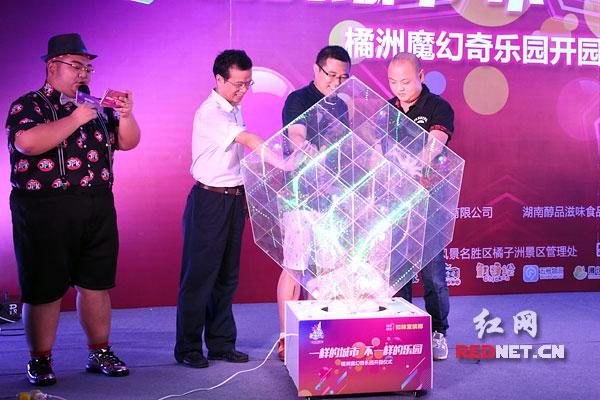 Magic Paradise, the first magic lighting theme park, opened in Changsha Orange Island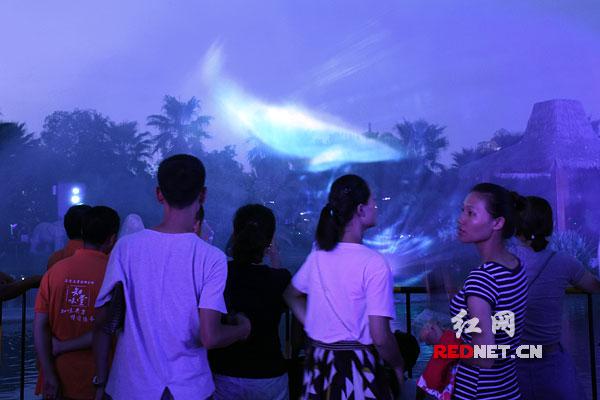 Tourists enjoyed the only water curtain 3D show in Hunan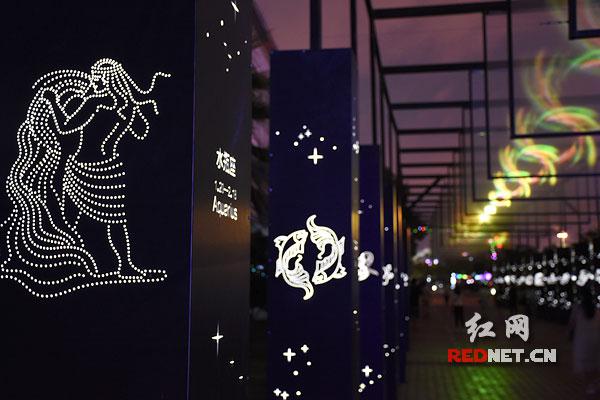 The dreamy Constellation Culture Corridor in the theme park makes the tourists feel like being in the fairyland
  It is the first time in China to gather leading photoelectric imaging technologies in the world to build Magic Paradise, which took three years to plan and design.
  The magic Paradise has many magical highlights including the largest naked eye 3D screen, the only water curtain 3D show in Hunan, the biggest interactive swing art installation in China, the mega MAPPING projection onto the rock climbing wall, and the 40-meter long 3D screen made up by over 200 Chinese classical umbrellas.
  The high-standard and novel art installations make the light and shadow overlapping perfectly in a magical way, letting the tourists easily get lost in this wonderful park.