On July 7th, British Princess Anne pays a visit to Changsha, Hunan. The visit aims to promote the cooperation between Britain and Hunan, strengthening the ties in fields including animal protection, social undertakings, culture and education, etc.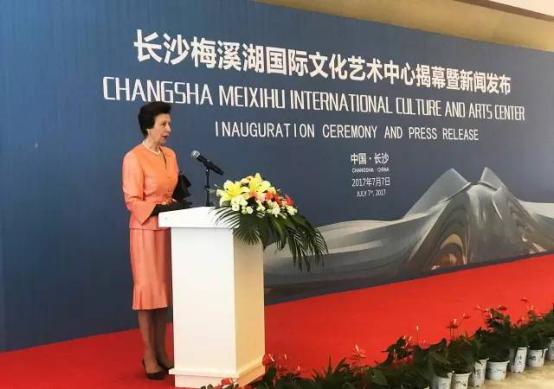 British Princess Anne attends the inauguration ceremony of Changsha Meixihu International Culture Art Centre (photo:Sohu)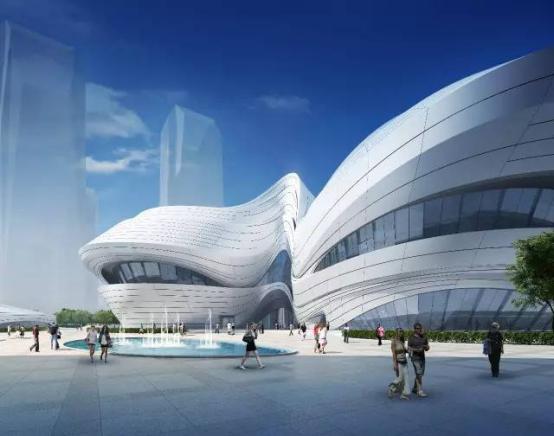 Meixihu International Culture Art Centre is designed by Zhha Hadid, an Iraqi-British architect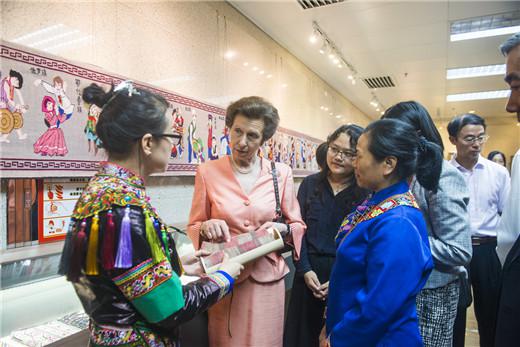 British Princess Anne looks at handicraft works at a museum of Hunan University in Changsha(photo: Hunan University)
Princess Anne visited the HNU China-UK Higher Education Cooperative Program Exhibition. HNU and Queen Marry University of London (QMUL) has collaborated in a"New Tongdao Design and Social Innovation Project", which creates jobs for the ethnic group women to protect the intangible cultural heritages. Princess Anne was presented with an ethnic scarf.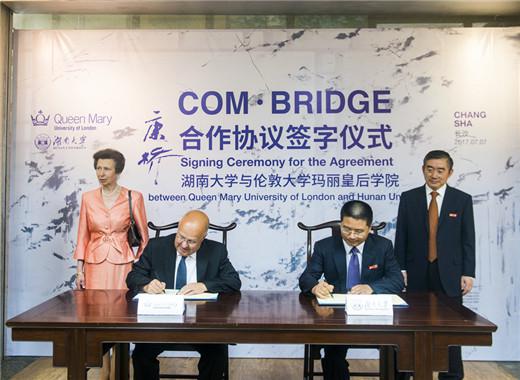 British Princess Anne attends the signing ceremony for the agreement between Queen Mary University of London and Hunan University