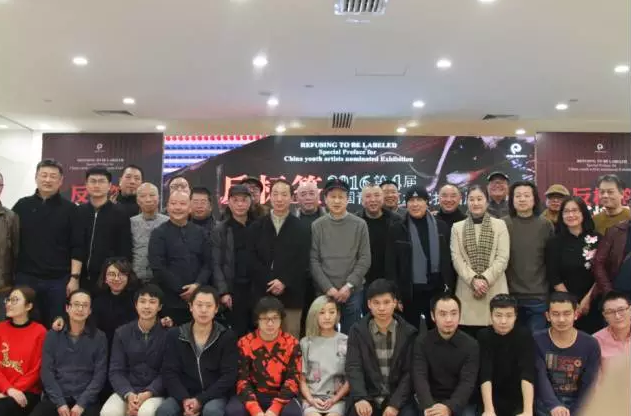 Photo of ten artists with guests and leaders
On December 24th, 2016, "Anti Lable-2016 the Fourth National Young Artists Nomination Exhibition " opens at Paper Art Pavilion in Changsha.
Ten young artists from Hunan with excellent capability are selected and invited to this exhibition. Their creative works show rich art styles,and reflect the vibrancy, diversity and uniqueness of young artists. This exhibition "anti-label" won't label any artists, who are encouraged to create in a free and true way. Plans and methods are improved to strengthen artists' awareness, expecting to stimulate the direct interaction between audience and artists with their works. The exhibition will open to the audience for free until January 24th, 2017.