"Changsha Creativity and Media Art Week" and " International Youth Forum: Creativity and cultural heritage along the silk road" were held in Changsha on 16th April, 2017. In the afternoon, representatives from five of the nine UNESCO media arts cities paid a visit to Yanghu Wetland Park.
  The delegation visiting Yanghu Wetland Science Museum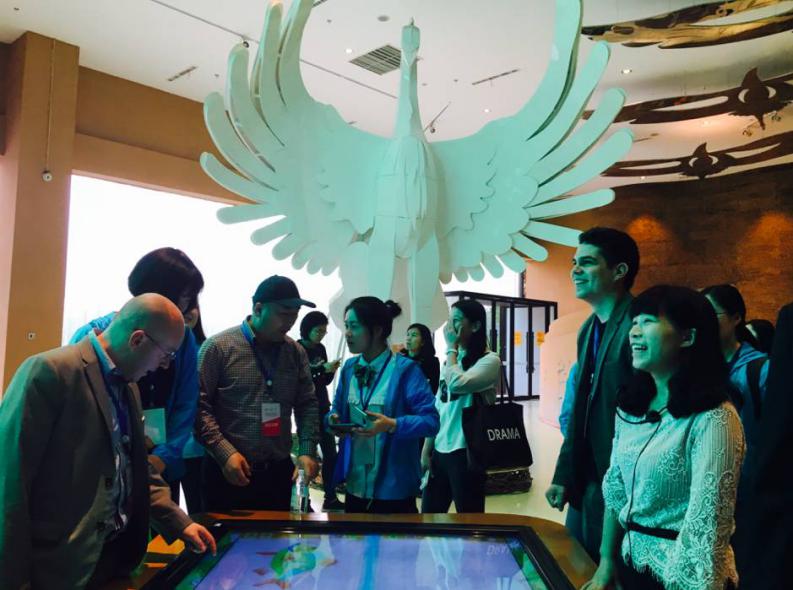 Playing with interactive screen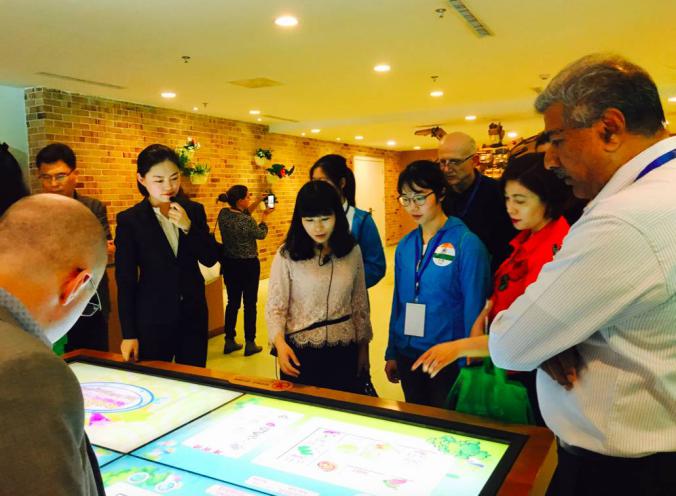 Listening to interpretation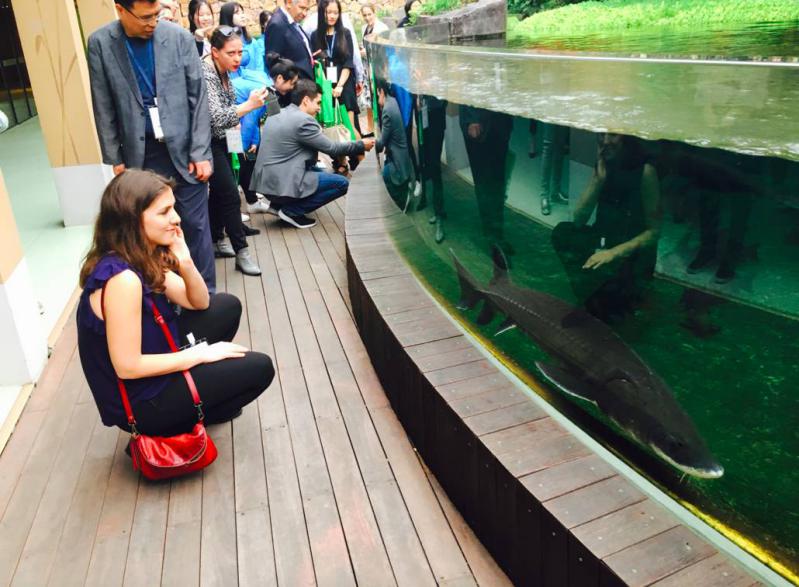 The delegation also took a close look at wetland animals and plants. They had a field trip to the biodiversity exhibition zone, international sculpture park and saw wild egrets.