International Youth Forum: Creativity and Heritage along the Silk Road was held in Changsha on 17th April, 2017. Youth representatives from countries along the Silk Road will share their thoughts on subjects such as intangible cultural heritage, creative industry and the building of media art city.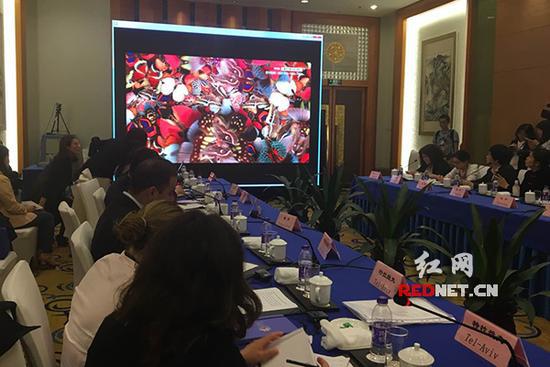 The Parallel Session of Media Art City
On the parallel session, city representatives from Austin of the United States, Enghien-Les-Bains, Kwangju of South Korea, Tel Aviv of Israel, York of the United Kingdom and Changsha of China shared their experiences and recent achievements on culture and creativity and media art sector.
In recent years, Changsha witnessed its media arts clusters a rapid growth, taking digital fireworks, lightning and video-producing as its representatives. More than 3000 internet enterprises settled here and a series of international-level activities such as the Golden Eagle Television Festival, Orange Island Music Festival and International Sculpture Festival have been organized or permanently settled in Changsha. This star city has already become one of the most creative media arts cities in China.