on April 18th, 2017, over 100 guests including youth representatives from 65 countries along the Silk Road, UNESCO officials, Specialists and diplomatic envoys of relevant countries participated in the "Changsha impression" tour.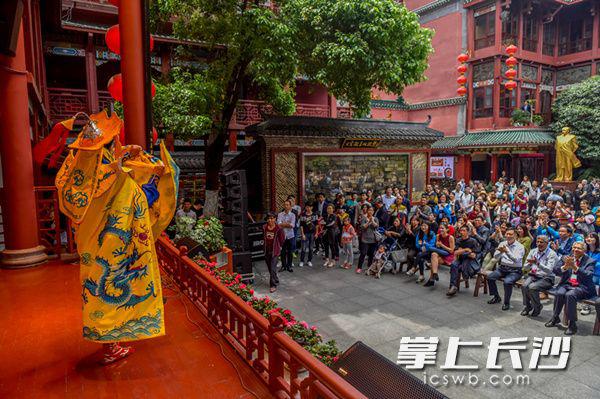 Youth representatives watching the Sichuan opera face-changing show.
Participants experienced the one hundred percent Changsha while enjoying the landscape of mountains, rivers, island, city and the flavor of original Changsha cuisine.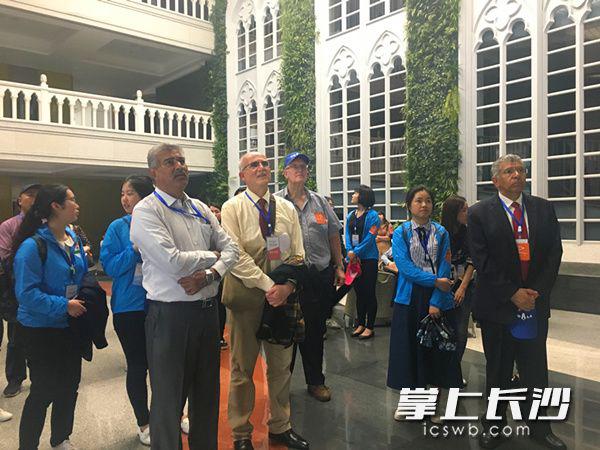 Participants visiting the P8 Sustainable and Innovative community
Being a prototype of future ecological community, P8 Planet has now discovered a practical mode that meets the need of public innovation. It aims to accomplish future-oriented, pragmatically innovative startup programs through co-working, co-living and co-learning. Every Friday night Pecha Kucha will be held in P8, and each will have five speakers chosen from all walks of life giving a 10-minute talk to share discoveries, stories, and knowledge. Besides this, P8 Planet offers residency program, always welcoming artists around the globe to stay in the community, to cooperate with local artists and to spark new ideas.