Audience enjoyed a splendid culture journey during the "Cultural Creativity Industry Golden Finger Award" closing ceremony on May 18th, 2017.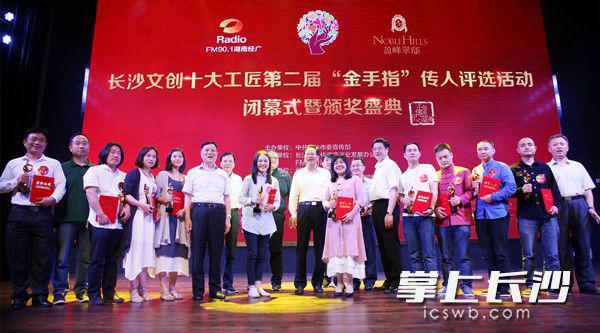 Golden Finger Award Held in Changsha
Handicraft masters demonstrated to the audience their incredible art pieces, such as lifelike Xiang embroidery, Tongguan Kiln porcelain with a riot of colour, breathing grass cloth, etc.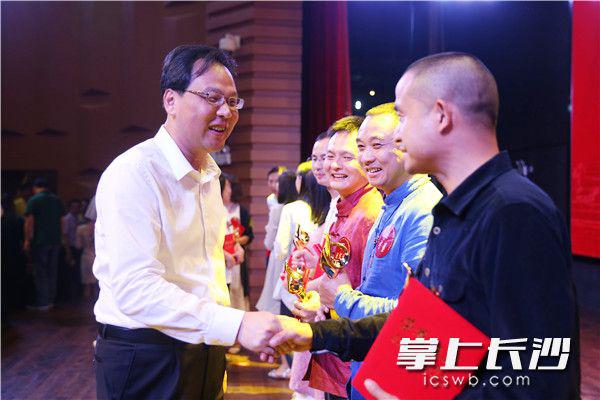 Mr. Gaoshan, Director-General of Changsha Publicity Department, awards the prizes
Folk craftsman from 24 fields participated in the event, who dedicated themselves to fields including Xiang embroidery, grass cloth, shadow play, Batik, Tongguan Kiln porcelain, Chrysanthemum stone carving , etc. Among them, Ten are awarded "Golden Finger Inheritors", the second batch in the city's history.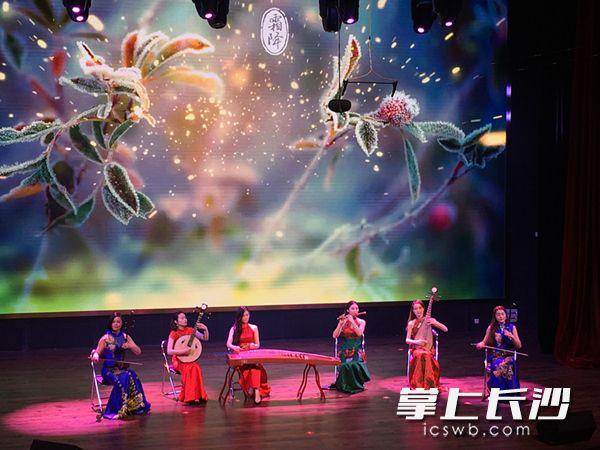 Over the past few yeas, culture and creativity rose swiftly to prominence, becoming a pillar industry in Changsha.