Today, the first Hunan Culture and Creation Design Competition is launched in Changsha with "Creating, Making, Living" as the theme. Indeed, Hunan is a province with profound design culture and is home to a large quantity of design masters and promising young designers.
Sculpture Designer Li Ming: Creating an Artistic Image of the Times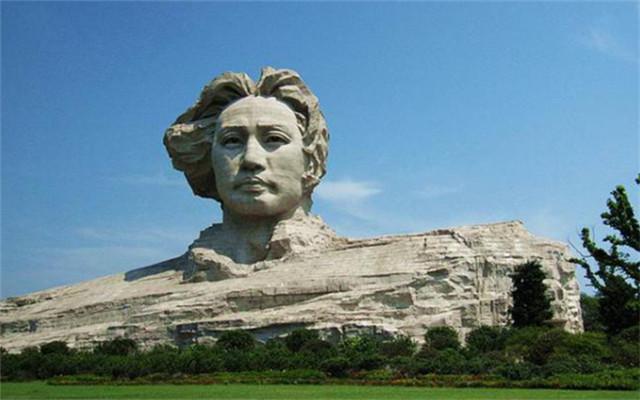 In December, 2009, Changsha has a new landmark the statue of Chairman Mao Zedong at his young age, which is the biggest in China, standing on the Orange Island.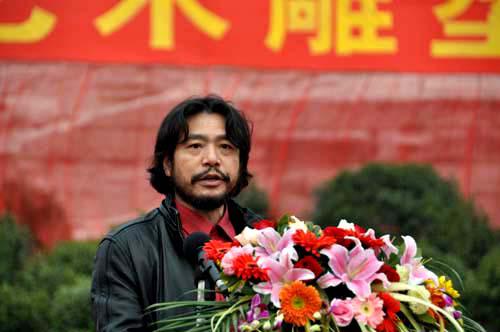 This statue was designed by a man born in Changsha - Li Ming, the president of Guangzhou Academy Of Fine Arts, the vice president of China Sculpture Institute. Li Ming had abundant ideas and thoughts accumulated in life. Meanwhile, he held the most primitive and the plainest love towards Orange Island. Therefore, his design beat the rest, many of which are from first-class sculptors in China, and his work, the Statue of Young Mao Zedong, becomes a pride of Hunan people.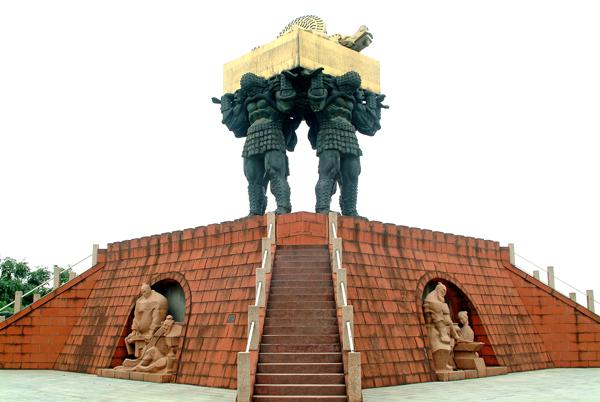 Li's Sculputure "Four Warriors Carrying the Huge Golden Seal" in Guangzhou Sculpture Park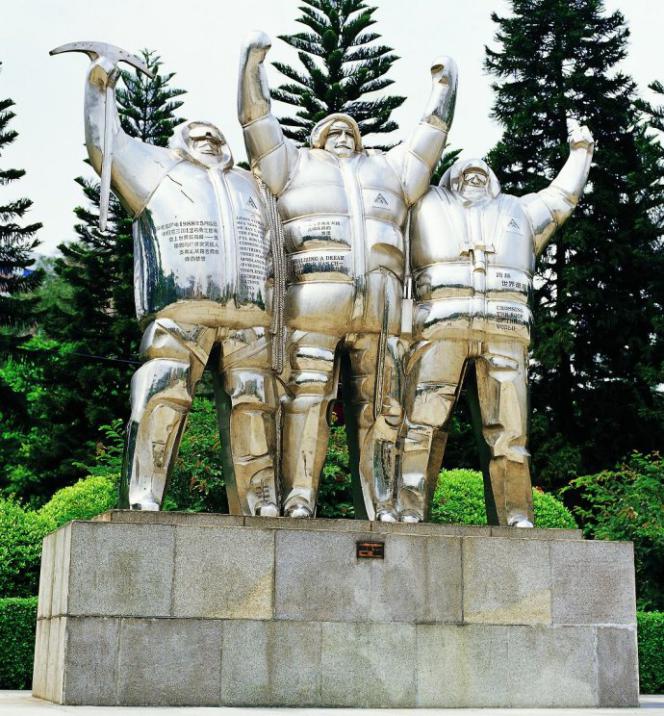 Li's work "Rise" collected by International Olympic Committee
President Obama Praises"Chinese Lei":You've Done such an amazing Job!"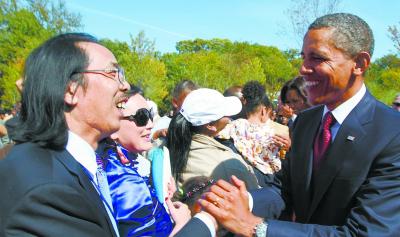 In 1996, the United States Senate and House of Representatives approved to build a memorial statue for Martin Luther King. The work of a Hunan sculptor Lei Yixin out-competed more than 900 designs of over 2000 sculptors from 52 countries all over the world.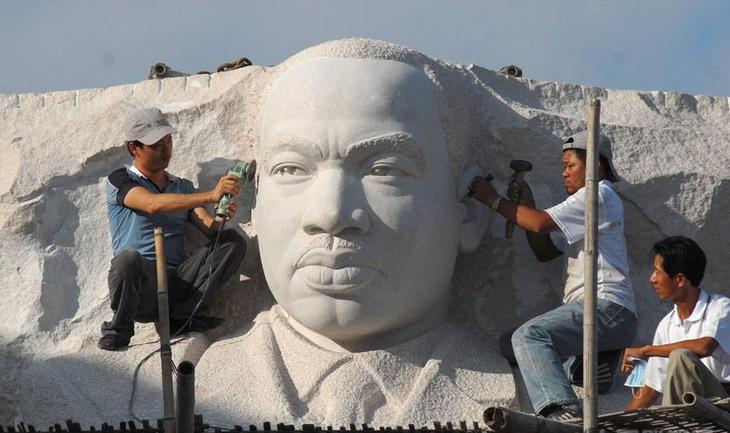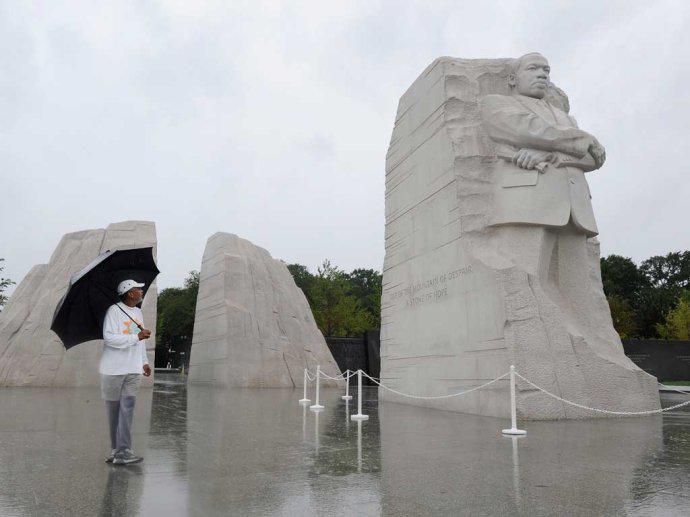 In October, 2011, the statue was unveiled. At the cocktail party in White House, President Obama held Lei Yixin's hand and said, "It's quite unbelievable! I, together with my colleagues, all thought you've done a great job. It's successful!"
Lei Yixin was born in Changsha and has been living there since his childhood. His sculpture can been seen here and there in the city's urban area.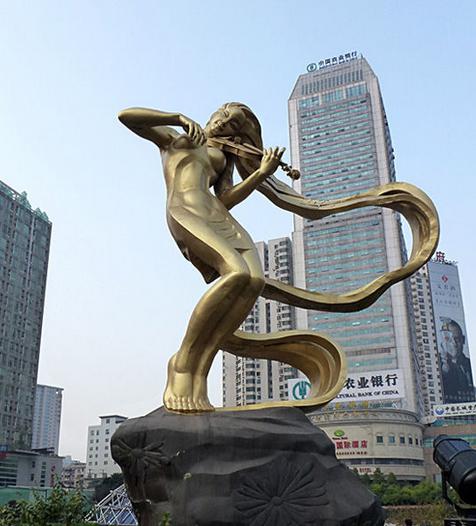 "Liuyang River" stands in Furong Square, becoming a landmark of Changsha CBD
Lei also takes pride in having his works Ancient Changsha at the Huangxing Pedestrian street, the Gurgling Water at Baisha Well, and Mawangdui Totem Pole on the bank of Xiang River, all of which are full of artistic magnificence.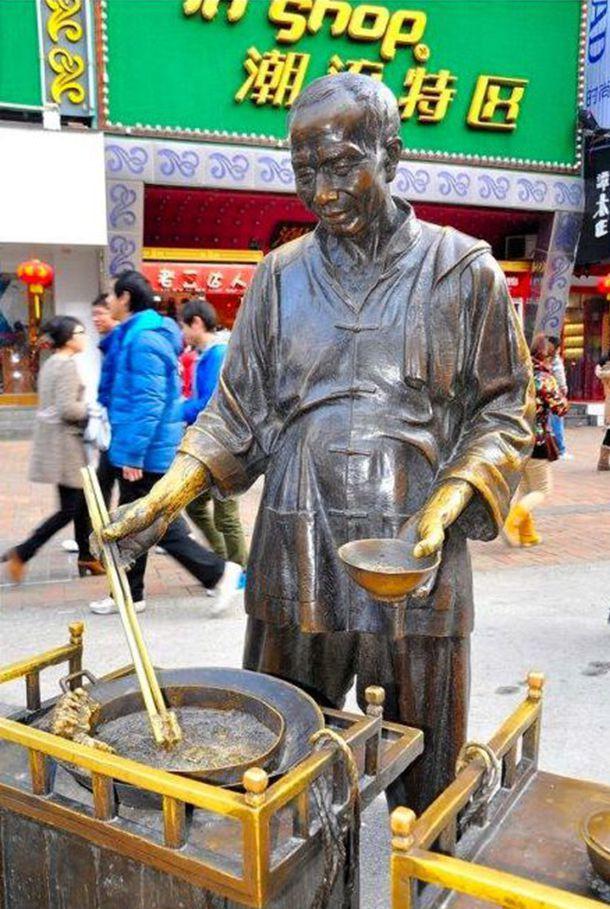 One piece of the "Ancient Changsha" series sculptures
Typeface Designer Li Shaobo: a Designer should Primarily Be a Social Man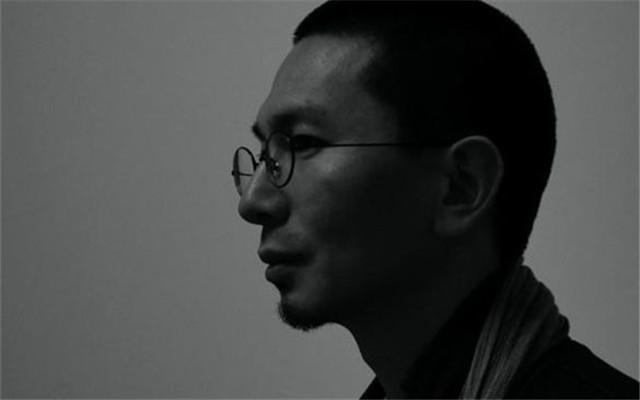 Li Shaobo, Male, born in Hunan, is the Arts Design Doctor of Central Academy of Fine Art, who studies brand image design, packaging design, typeface design, space design, etc.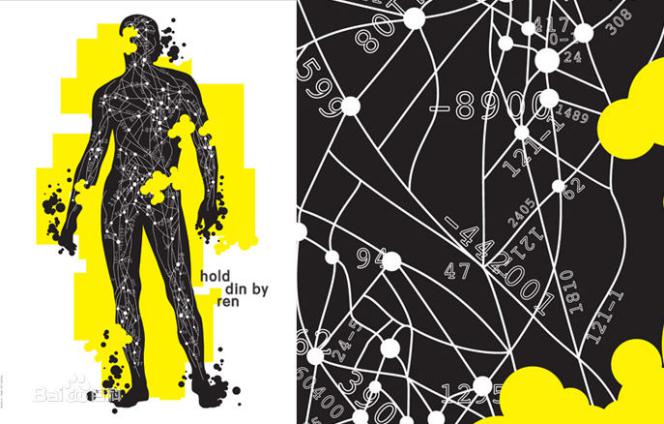 Posters designed by Li Shaobo
Li Shaobo's designs have been collected by many museums at home and abroad, and He gains his greatest achievement in typeface design.
In 2014, Li Shaobo, along with Qi Li, also a type designer, led a team that successfully design a new typeface, Fang Zheng Jun Hei, which received wide applauds for its stately and intricate appearance.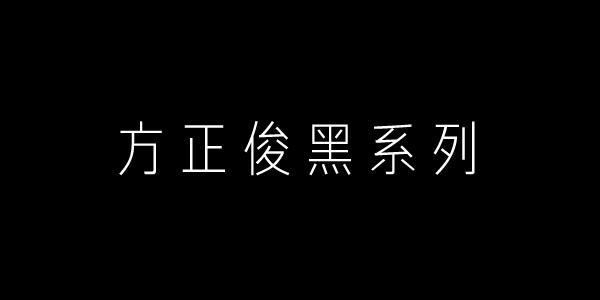 Fang Zheng Jun Hei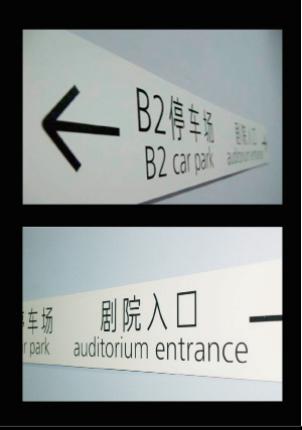 Examples of Fang Zheng Jun Hei
Design Novices: Worthy of Expectations
In May, 2016, the ninth IAI Design Award, was held in the Culture Center of National Stadium-Bird's Nest in Beijing. He Wei, an interior designer from Hunan, by virtue of his work "Star City Family Penthouse", won IAI Design Award.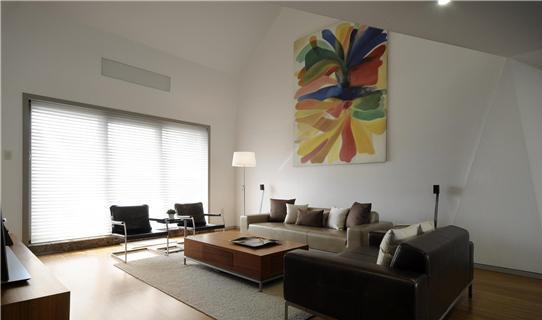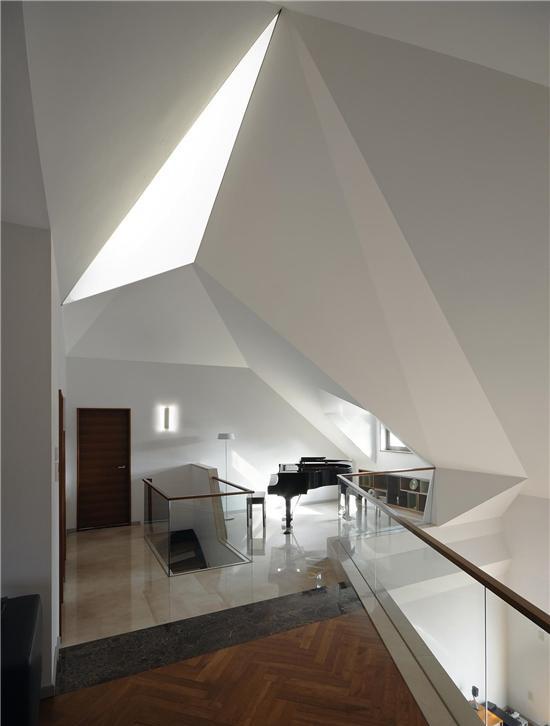 The work is a penthouse covering an area of 240㎡.With simplest design of structuralism, it shows a unique beauty and defines an excellent taste of modern life.
Most Potential Chinese Designer--a Postgraduate in HNU
When Fan Shizhong, a boy born in 1992, won his first IF Design Award--the Design Oscar and the Red Dot Design Award--the highest award in the global field of design, he was a just sophomore in Hunan University. In 2015, Fan, a postgraduate student at the time, was listed among the 2015 Top 30 Designers in China by Forbes. Unlike his peers, Fan is the youngest, the only post-90s, and also the only student designer.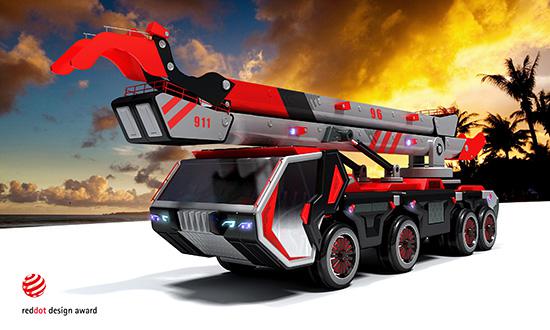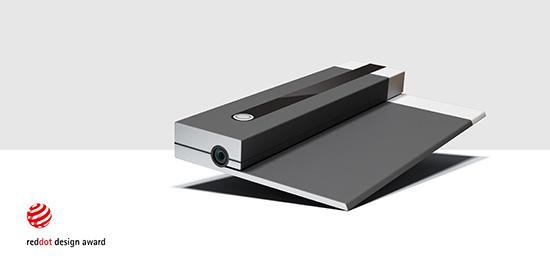 Two works of Fan Shizhong: "Life Slide" and "Pen Maker"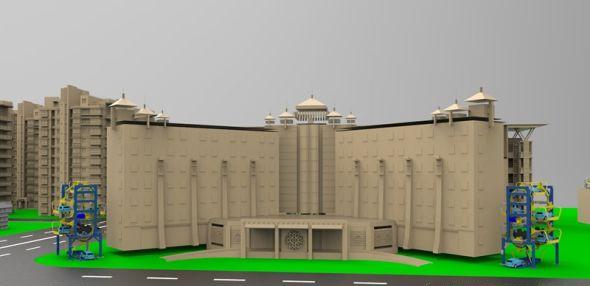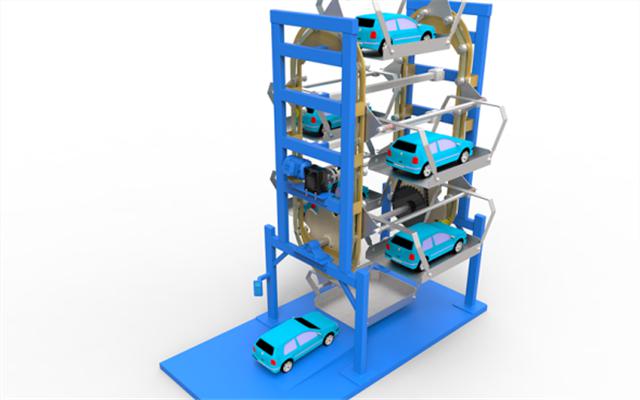 On September 2th, 2016, it is reported that the work Paimi Intelligent Parking Garage, designed by a team of postgraduates in Hunan University, will solve the long-standing parking problems in China. By virtue of big data and the intelligent controls, it can realize the searching, booking, sharing of the parking space and the payment of the parking fees through just an app.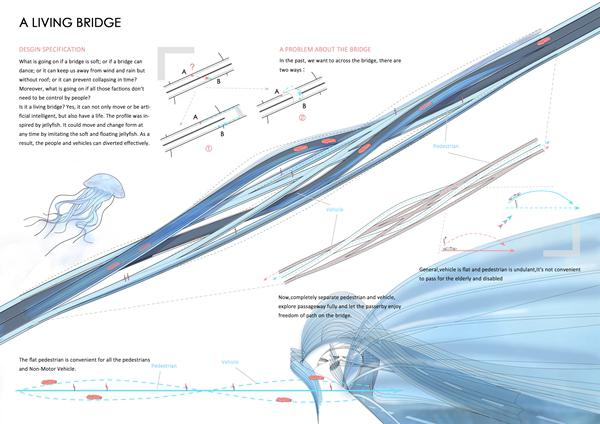 Yang Bin, a student from Hunan Normal University, stood out from an approximated 300 designs, all competing for the "Thinking, Planing, Acting" Designing Award organized by British Embassy in 2016. Yang was one of the top 5 in this competition.